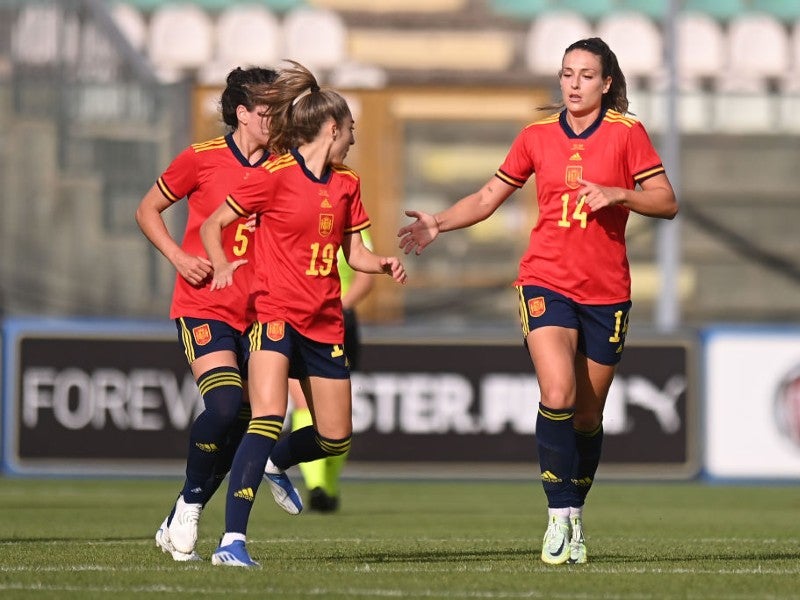 FIFA, soccer's world governing body, has launched an invitation to tender (ITT) in Spain to sell media rights to the 2023 Women's World Cup.
Media companies or organizations wishing to participate in the tender process can request the ITT by sending an email to SpainMediaRights@fifa.org.
The deadline for bids is 10AM CET on October 11.
Rights to the 2019 Women's World Cup were held in Spain by Gol, the free-to-air digital terrestrial television sports channel owned by Mediapro.
Spain have already qualified for the tournament, which will be co-hosted by Australia and New Zealand and will take place in nine host cities and 10 stadiums across the two countries from July 20 to August 20, 2023.
According to FIFA, the 2019 tournament attracted a record audience of over 1.1 billion viewers and broke domestic viewing figures in many territories.
Women's soccer has grown significantly in Spain in recent years, with record stadium attendance for club matches and record TV audiences for the recent 2022 UEFA European Women's Football Championship national teams competition.
The second leg of the quarter-final of the UEFA Women's Champions League clubs competition match between Real Madrid and Barcelona at the Camp Nou stadium earlier this year had initially set the world record for the largest crowd at a women's game with an attendance of 91,553.
This was quickly broken in the semi-final as Barcelona Femeni attracted 91,648 spectators for their clash against German side Wolfsburg.
Next year's World Cup will be the first edition to feature 32 teams (previously 24) after FIFA's decision to expand the competition.
In June, FIFA launched a tender in France with a deadline of July 5 set for bids.
Meanwhile, UEFA, Europe's governing body, has issued its latest tender for the top-tier Champions League clubs competition in Cyprus for the 2024-27 cycle.
The organization formally sent out an 'invitation to submit offer' (ISO) document for media rights in the country earlier this week (September 13) with a deadline of October 18 at 10AM CET set for submission of bids.
In the current cycle, from 2021 to 2024, the Champions League is shown in Cyprus by telecoms group Cyta which shows matches on its Cytavision IPTV pay-TV platform.
The sales process is being conducted by UEFA and Team Marketing, UEFA's current commercial partner and rights distributor in Europe. All enquiries regarding the tender should be sent to info@team.ch.
At the end of August, UEFA launched a tender in six Balkan markets – Bosnia and Herzegovina, Croatia, Kosovo, Montenegro, North Macedonia, and Serbia, with bids due by September 27.
So far, deals have been struck in two European countries – the UK, where BT Sport and Amazon will split live rights, and France, where existing partner Canal Plus renewed with UEFA and Team.
In terms of other key markets, meanwhile, Paramount Global, the major US broadcast network, has retained English-language rights to the UCL and the two other competitions through a six-year deal starting in 2024, which is reportedly worth $1.5 billion.
The start of 2024-25 will see a dramatic change in the format of the Champions League. The number of teams will increase from 32 currently to 36, and each side competing in the initial group stages will play eight games, up from six now.
This will result in significantly more games to present to broadcasters during tender processes such as this one.
The top eight teams in the combined 36-team group will go through automatically into a 16-team knockout round, and will then be joined by another eight sides who have to progress to the knockouts via a playoff round.
Image: Tullio M. Puglia/Getty Images