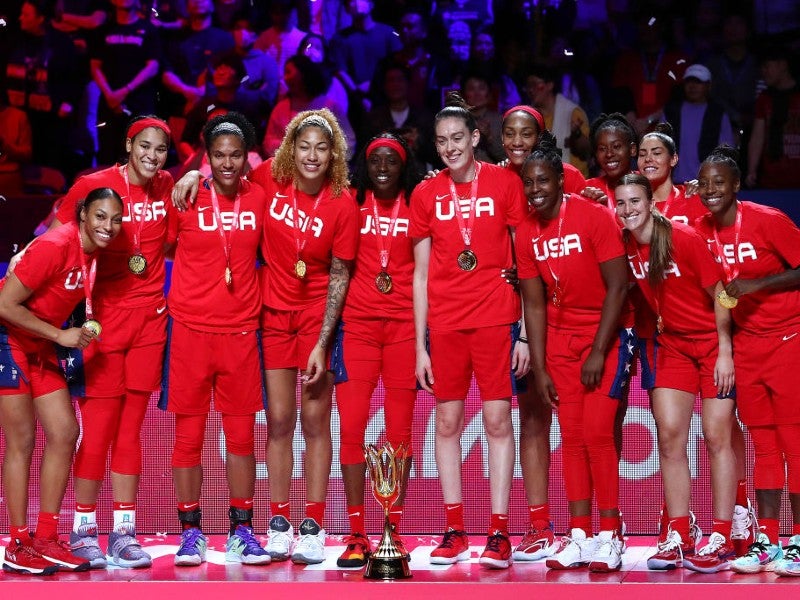 FIBA, basketball's international governing body, has revealed increased broadcast, attendance, digital, and social media numbers from the recent Women's World Cup in Australia.
The tournament, which took place in Sydney from September 22 to October 1, reached a broadcast audience of 500,000 in the host nation while viewership tripled in the US with major sports network ESPN serving as the broadcast partner in both countries.
In another key market in China, the total audience reach exceeded 750 million across the tournament on state-run broadcaster CCTV and digital giant Tencent.
The final between China and USA was watched by over 18 million viewers on the CCTV-5 channel in China, with another 23 million video views generated on Tencent.
USA won their fourth consecutive title with an 83-61 win over China in the final.
The tournament additionally generated 1.1 billion impressions and 14 million engagements across global social platforms, five times more than in 2018, as well as 500 million video views, seven times more compared to the previous World Cup.
The official FIBA Women's Basketball World Cup website had 1.5 million fans visit, representing "close to a 100% increase," almost doubling the peak audience from the 2018 event in Tenerife, according to the governing body.
A total of 145,000 spectators also meant the 2022 Women's World Cup had the highest attendance in the competition's history.
Andreas Zagklis, FIBA secretary general, said: "The record crowd and unprecedented figures across broadcast, digital, and social media proved once again there is a global appetite for the women's game.
"In line with our strategic priority, Women in Basketball, FIBA's continued investment will ensure its commitment to taking the elite event of the international game to even greater heights."