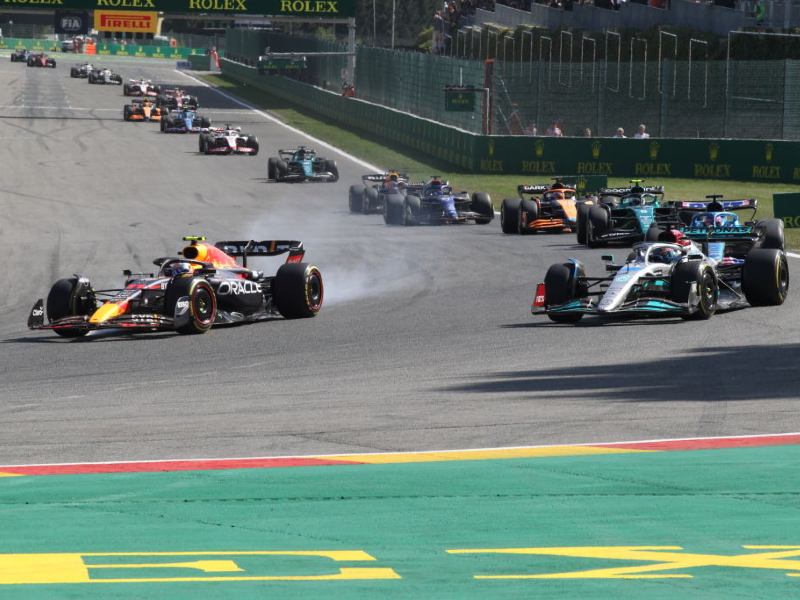 The iconic Formula 1 (F1) motor racing series has today (September 29) announced a partnership with China Telecom, the state-owned telecommunications firm.
The partnership will entail China Telecom streaming all remaining F1 races during the ongoing 2022 campaign – six are left, the first of those coming in Singapore on Sunday (October 2) – in 4K ultra-high definition (UHD).
This will come as an addition to the existing F1 coverage options in China. The state broadcaster CCTV holds rights, while races are also covered by the regional channels of Shanghai TV and Guangdong TV.
The deal means Chinese F1 fans will be able to stream every practice session, qualifying session, and race across multiple devices.
China Telecom's streaming service will also enable viewers to switch between extra race feeds such as a pit lane channel, driver tracker, and several onboard camera channels.
Lu Weilun, an assistant general manager at China Telecom, said: "China Telecom sees its partnership with F1 as another crucial strategy for tapping into the sports licensing market. We will make use of the full advantages of 5G technology … to provide our users with an unprecedented and immersive audio-visual experience of Formula 1."
Michaella Snoeck, Formula 1's head of media rights, added: "As we continue to expand our digital offering around the world to cater to our fanbase in new and exciting ways, this new partnership with China Telecom is great news for our fans … This new partnership alongside our existing broadcast partnerships ensures those with a passion for Formula 1 can experience the thrill of our sport in a way that suits them."
The Chinese Grand Prix will return next year for the first time since 2019, with the Covid-19 pandemic having caused the cancellation of the previous three scheduled editions.
The race will take place at the Shanghai International Circuit on April 16, and is set to be the fourth round of the 2023 season.
The series revealed its 24-race calendar for next year last week, with Las Vegas in the US set to host a Grand Prix for the first time since 1982.
Image: ATPImages/Getty Images