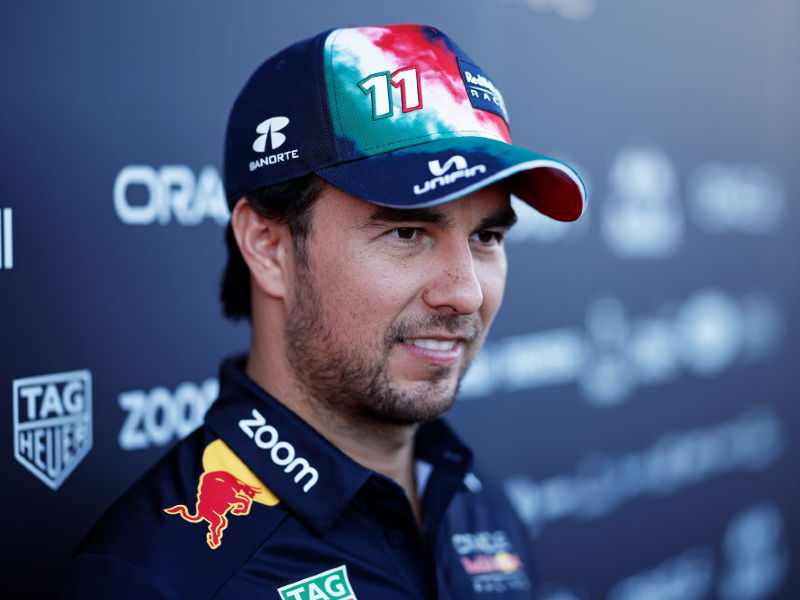 The iconic Formula 1 (F1) motor racing series has announced a strategic partnership with Telcel and Telmex, two major Mexican telecommunications firms.
The deal was announced yesterday (October 20) and will involve the F1TV Pro over-the-top service being made available to subscribers of the two telecoms giants. It begins immediately and runs until the end of the 2023 F1 campaign.
Customers of the firms will be able to buy an F1TV Pro subscription as an add-on to their existing contracts.
The deal has been struck in the build-up to the 2022 United States Grand Prix, which will take place in Austin on Sunday (October 23), with the Mexico City GP to take place the following weekend (October 30).
Mexican driver Sergio Perez (pictured) of the Red Bull team won the Singapore GP earlier this month and is one of that country's most popular sporting figures.
The F1TV Pro service gives subscribers coverage of every F1 race, qualifying session, and practice session live and on-demand. Every session from the F2, F3, and Porsche Supercup series is also streamed live, while there is an additional library of 2,000 hours of archive and feature programming.
Ian Holmes, F1's director of media rights and content creation, said: "F1TV Pro is a leading source of engagement for our most avid fans, as it provides access to more analysis and data, as well as a wealth of archive and exclusive content, so we're very pleased to be bringing it to our Mexican fans … The region is one of the most engaged throughout the sport, and we're excited to be back in Mexico City next week."
Marcela Velasco Camara, Telcel's marketing director, added: "The agreement with F1TV comes naturally given the long history we have in motorsports … Their content offer will allow our customers to enter the world of F1 like never before …"
Benjamin Podoswa Schwaycer, Telmex's director of commercial development, also commented on the tie-up: "Incorporating F1TV to Telmex's value-added offer will provide our customers and motorsports fans with access to all the excitement of the series by being able to enjoy and interact with F1 at home …"
F1 is currently broadcast in Mexico by ESPN and Fox Sports Mexico, with both agreements set to come to an end after the conclusion of this season in late November.
Earlier this week, F1 chief executive Stefano Domenicali said the number of annual races in the series will not rise beyond the 24 to be held next year.
Domenicali told Motorsport-Magazin that figure is the maximum the sport can handle in one season after the unveiling of the 2023 calendar last month showed a record-breaking 24 grands prix in 21 countries across a nine-month campaign.
Image: Chris Graythen/Getty Images