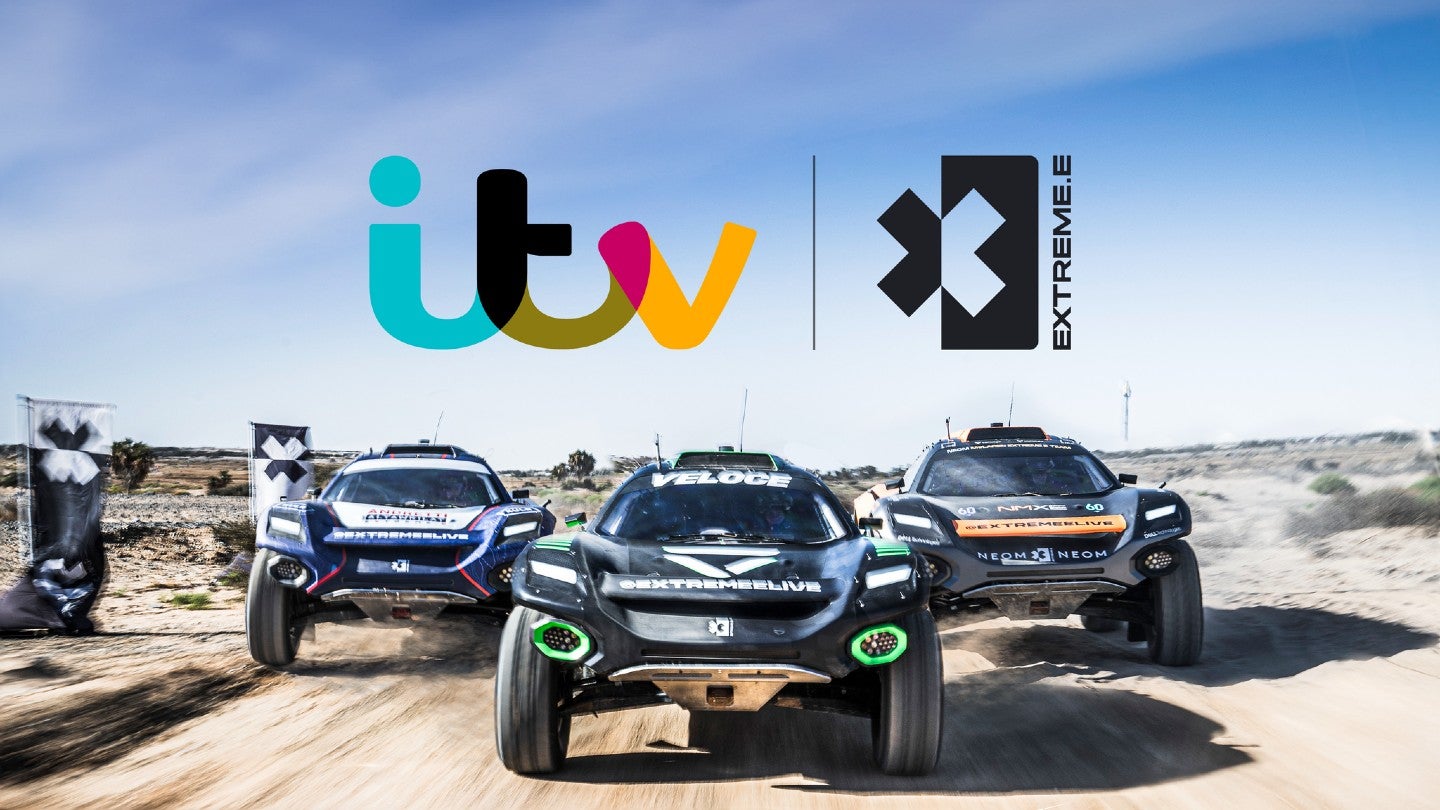 Electric off-road racing series Extreme E has announced the extension of its broadcast deal with UK commercial broadcaster ITV.
Under a multi-year deal, the FIA-approved racing series will be shown across multiple ITV channels from its fourth season onward.
The commercial network has been the UK free-to-air broadcast partner of Extreme E since 2022 and has partnered with the series since its inception in 2021.
ITV will show Extreme E races live on its primary ITV1 and ITV4 linear channels and ITVX streaming service. ITVX will also have Extreme E broadcasts available to catch up on demand.
Extreme E managing director Ali Russell stated: "There is great passion for motorsport in the UK and I am thrilled that we will continue to work with ITV.
"This gives us the platform to showcase our pioneering, gender-equal championship – a world-first for motorsport – to a wide, engaged audience, and also raise awareness of the climate crisis and the need for sustainable solutions to climate change."
The deal with ITV marks the latest in a series of broadcast tie-ups for Extreme E, securing broadcasts for the remainder of the 2023 season and into 2024. Most recently, Eleven Sports acquired the rights to the remainder of Extreme E's current season in July.
In May, the series also agreed a tie-up with sports streaming platform Recast for the coverage of the third season in over 100 countries.
The final race of the 2023 Extreme E campaign will take place on December 2 and 3 with the Copper X Prix in Antofagasta, Chile.
Given its aforementioned environmental mission, Extreme E is also expanding beyond electrification and into other areas. In August, Extreme E signed a Memorandum of Understanding (MoU) with the FIA to begin putting together the framework on a hydrogen-based off-road world championship series.
The prospective Extreme H series will become an official FIA world championship in 2026, per the MoU. Development of the series is underway, with plans to have a prototype launched later this year ahead of the inaugural 2025 season.