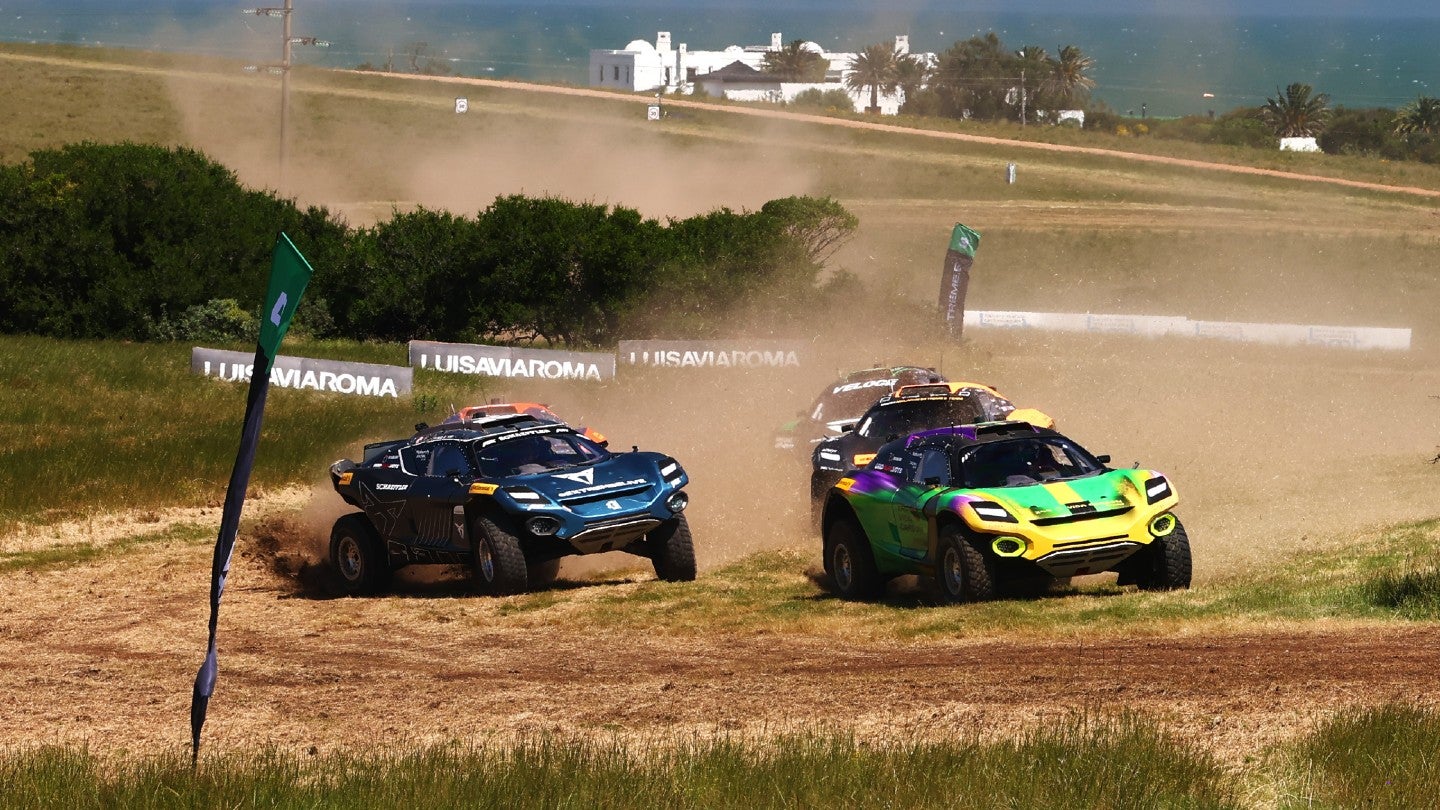 All-electric SUV motor racing series Extreme E has today (February 20) announced that it achieved 30% global audience growth for its second season.
The 2022 campaign attracted 135 million viewers, representing a significant increase from the inaugural season in 2021.
The figure was made up of 90.5 million viewers on linear TV and 44.5 million on digital platforms, such as the Extreme E website, which offered live streaming of all televised sessions to more than 180 territories.
These viewers were derived from a global total of 12,378 hours of programming, delivered as 40% live, 33% delayed or repeated, and the remaining 27% from the highlights shows produced following each race.
The series also revealed the balance between male and female viewers is 71% to 29%, respectively, which it claims is "significantly greater" than the motorsport average of 90% to 10%.
Ali Russell, chief marketing officer at Extreme E, said: "It's fantastic to see that Extreme E's audience has continued to grow substantially as we head towards our third season.
"Our core fanbase has grown at rapid rates across multiple channels and platforms in 2022 so it's a very assuring sign that our mix of purpose-driven mission, stunning locations, and thrilling racing action is working well in attracting audiences.
"To establish ourselves so strongly after only two years of racing is extremely pleasing and we are looking forward to growing further still in the seasons ahead."
Extreme E is currently shown by more than 90 broadcasters in over 200 territories worldwide.
Ahead of the third season, which begins in the futuristic city-to-be Neom in Saudi Arabia on March 11 and 12, the series last week extended its media rights deals with pay-TV broadcasters Sky Deutschland and Sport TV in Slovenia.
Last month (January), it also renewed its rights agreement with Fox Sports across the US, Canada, and the Caribbean until the end of 2024.
The third edition of the championship will again feature races in five remote locations to highlight their unique environmental challenges.
After the Saudi leg, the series will visit Scotland, the UK on May 13 and 14, Sardinia, Italy (July 8 and 9), Brazil or the US (September 16 and 17), and Chile (December 2 to 3)