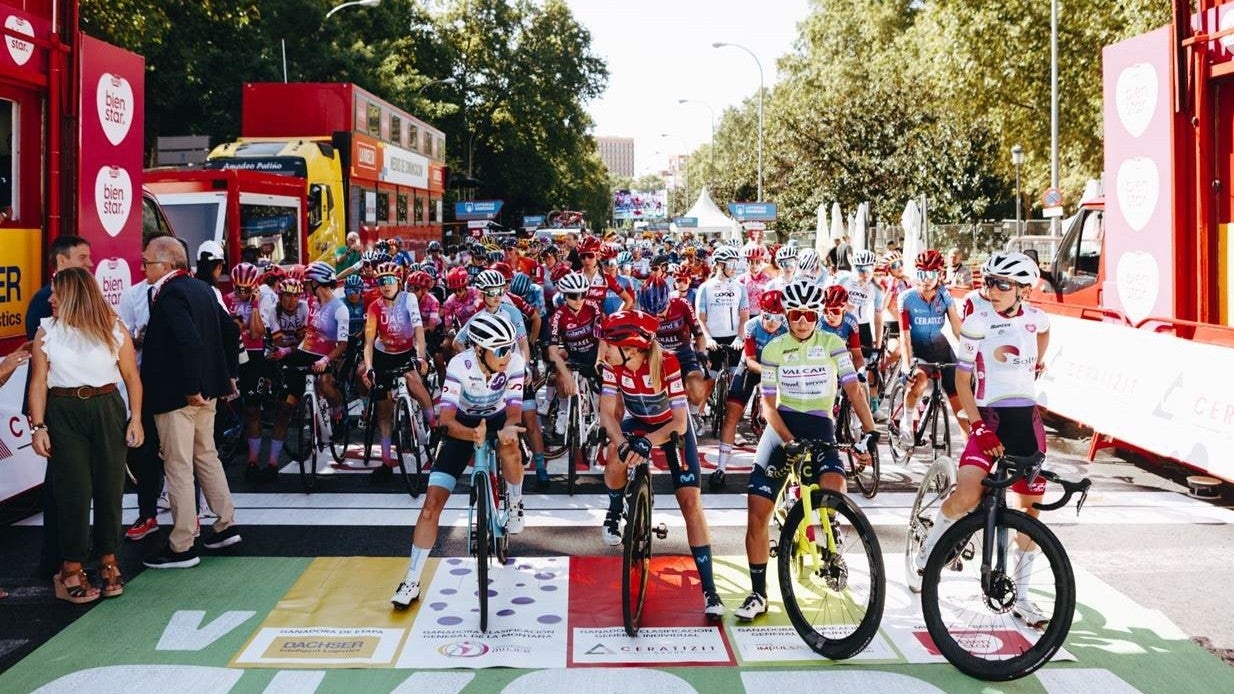 Eurovision Sport, the sports arm of the European Broadcasting Union (EBU) alliance of public service broadcasters, has agreed a media rights deal for the debut women's edition of road cycling's Vuelta a España.
The agreement was struck with race organizer Unipublic, a subsidiary of the Amaury Sport Organisation which organizes the iconic Tour de France.
Through the deal, the inaugural La Vuelta Femenina will be available to audiences in 54 countries through 2025.
Free-to-air TV and digital coverage will be provided by EBU member broadcasters in Belgium (RTBF), the Netherlands (NOS), Denmark (TV2), and Norway (TV2), together with coverage on Eurosport channels and the Global Cycling Network platform throughout Europe.
The race will also be shown free-to-air in Spain on RTVE's television and digital platforms.
La Vuelta Femenina forms part of the three grand tours of the women's international cycling calendar together with the Tour de France Femmes and the Giro d'Italia Donne.
The debut edition of the race will set off from Torrevieja on May 1 and end on May 7 at the Lagos de Covadonga.
Eurovision Sport also holds rights to the Women's Tour de France until 2025.
Frederic Sanz, head of cycling at Eurovision Sport, said: "We are very happy to enlarge our partnership with Unipublic and to be able to bring the new La Vuelta Femenina to audiences across the continent."
"This agreement reaffirms the strong commitment of EBU to continue the successful development of women's cycling across Europe via its members and partners.
"Building on our rights deal for the Tour de France Femmes, we are now proud to provide a gender-balanced cycling portfolio with more than 75 women's elite cycling race days distributed to our members every year."
Unipublic general director Javier Guillen added: "We're thrilled to expand our partnership with the EBU and its members. This is a big step forward to enlarge women's cycling across Europe and to show the great event that we're creating.
"This edition of La Vuelta Femenina will be historic and we're glad to have EBU's support."
The race will officially be known as La Vuelta Femenina by Carrefour.es as part of a title sponsorship deal with the Spanish arm of the French retailer and supermarket chain.