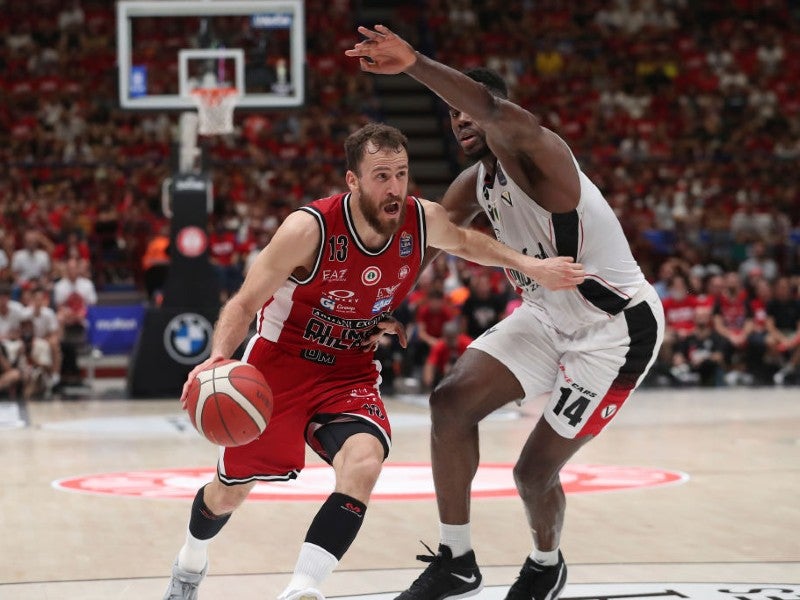 Italian basketball's top-tier Lega Basket Serie A (LBA) will be shown live by international sports broadcaster Eurosport after the Italian competition and market authority, along with the communications authority, approved a sublicensing deal with domestic rights holder Eleven Sports.
The agreement covers three Serie A seasons from 2022-23 to 2024-25 and will allow Eurosport to broadcast three matches per round of the championship, including Sunday's free-to-air game, as well as knockout competition Coppa Italia and the Supercoppa Italia cup competition.
LBA announced the approval of the deal yesterday (September 22).
Eurosport previously held the rights in Italy since 2017, with its deal including rights to show all regular season matches, the championship playoff, Coppa Italia, and Supercoppa.
However, in July, Eleven announced it had replaced Eurosport as the domestic rightsholder of LBA for three seasons, with Eleven agreeing to pay more than €10 million ($10.2 million) in total over the next three years.
Eleven's bid beat those of Eurosport and the Mediapro agency, which all had entered into private negotiations over the local rights to the new cycle.
Under the deal, Eleven was given the right to stream over 250 Serie A regular-season and playoff matches on ElevenSports.com, as well as the 'Final Eight' of the Coppa Italia and the Supercoppa.
During the last three-year cycle from 2020-22, domestic free-to-air and radio rights were awarded to public-service broadcaster Rai.
The new deal bolstered Eleven's basketball rights portfolio in Italy, which also includes Europe's EuroLeague and EuroCup clubs competitions and FIBA national teams tournaments such as the 2023 World Cup.
The 2022-23 Serie A regular season will start on October 2 and end on May 7, while the Coppa Italia Final Eight will run from February 15 to 19. The Supercoppa will take place in Brescia on September 28 and 29.
Image: Giuseppe Cottini/Getty Images