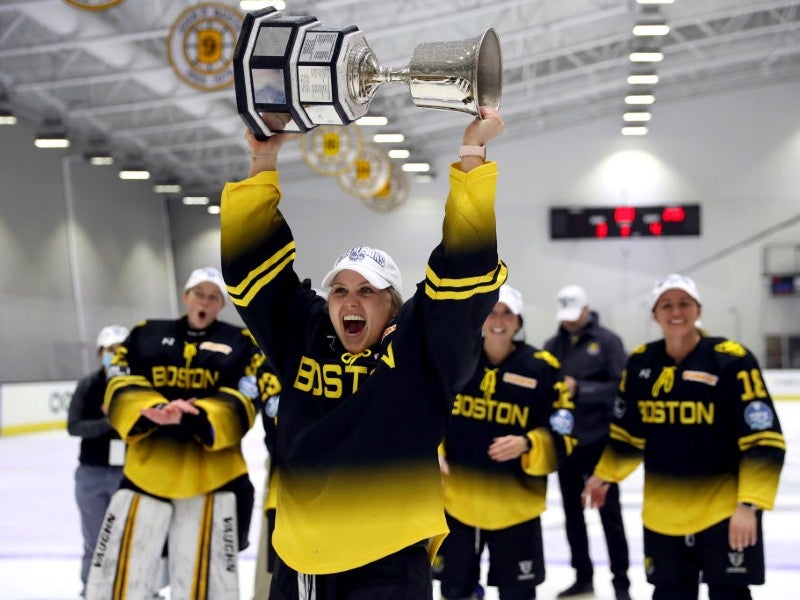 The Premier Hockey Federation (PHF), the North American professional women's ice hockey league, has extended its exclusive broadcast rights deal with major sports broadcaster ESPN for another two seasons.
As part of the deal, ESPN will continue to be the home of the PHF in the US for the 2022-23 and 2023-24 seasons.
The two-year renewal includes live coverage of the PHF regular season, special events, and the Isobel Cup Playoffs streaming live on the ESPN+ service and provides international rights for games which includes pay-television broadcaster TSN in Canada.
ESPN first partnered with the PHF for the 2021-22 season. The championship final between the Boston Pride and Connecticut Whale that aired live on ESPN2 was the network's first linear broadcast of professional women's hockey.
In Canada, live coverage of the PHF is available to TSN subscribers through the network's five television feeds as well as live streaming via TSN.ca and the TSN app.
PHF games that are part of the ESPN International distribution network are available in Europe, the Middle East, and Africa via ESPN Player, in Latin America via Star+, the Caribbean through ESPN Player via the ESPN app, and Oceania through Watch ESPN via the ESPN app.
The 2022-23 season will be the eighth for the PHF and continues to be North America's only professional women's hockey league.
The upcoming campaign will include the debut of the league's seventh team in Montreal, Quebec as well as a record salary cap of $750,000 per team.
Reagan Carey, PHF commissioner, said: "ESPN's continued commitment to champion the PHF and be teammates to make women's professional hockey accessible to more fans, worldwide, is a victory for our sport and the entire PHF community.
"Its support bolsters the PHF mission of growing the game long-term and building the best and most sustainable home for women's professional hockey. Extending our valued relationship with ESPN over the next two years ensures we can showcase talented athletes and competitive action on the ice, share incredible stories off the ice, provide our partners with a platform to connect with fans and engage our dedicated fan base while introducing the PHF to a larger worldwide audience."
Patrick Costello, ESPN director of digital media programming, added: "We are excited to align with the PHF in support of growing the game and providing greater access to watching the league. As we track the growth of women's hockey around the world, we are energized by the significant advancements made by the PHF since our relationship began last season and the exceptional growth on the horizon."