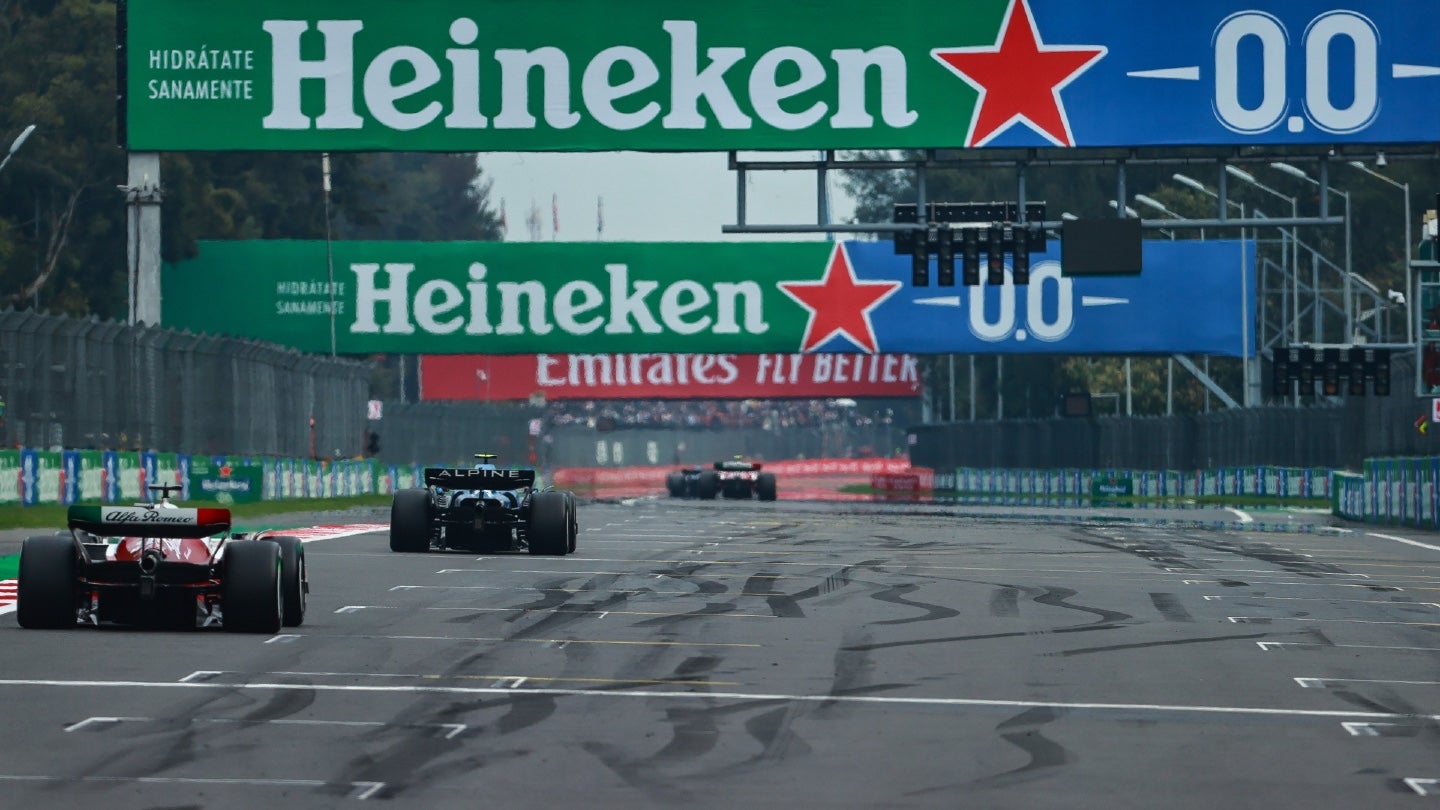 ESPN, the heavyweight international sports broadcaster, has today (March 3) announced the extension of its rights in most of Latin America, and across the Caribbean to motor racing's iconic Formula 1 (F1) through 2025.
Fans in Latin America – except Mexico and Brazil – will be able to see all the action from the 2023 season on the Star+ streaming service run by ESPN, including practice and qualifying sessions, while the linear ESPN channels will cover "over half of all races."
ESPN Extra and ESPN Play, meanwhile, will show F1 action in the Caribbean, while in Argentina and Chile, coverage will be available both through ESPN and via the Fox Sports networks.
In recent years, coverage of F1 in South America has been alternated between Fox and ESPN (both owned by Disney), while the latter broadcaster also holds current rights in the US.
The extension covers the next three seasons, with the 23-race 2023 F1 season beginning on March 5 (Sunday) in Bahrain.
F1 has said there will "also be dedicated coverage across ESPN.com and social media throughout the season."
Ian Holmes, F1's director of media and content creation, said: "ESPN's broadcast of Formula 1 over the years has enabled the sport to increase its global reach and attract a new and diverse fan base. We are delighted to renew our partnership and continue our long tradition of bringing top-quality broadcasting to our fans in Latin America and the Caribbean."
Michael Walters, vice president of programming and acquisitions at ESPN, added: "This new agreement between ESPN and Formula 1 allows us to expand our relationship with the top category and will result in the most attractive motorsport offering, coming week after week to different corners of the continent. …"
In 2023, there are two races scheduled for Latin America, with the Mexico Grand Prix to take place on October 29 and the Brazil Grand Prix set for November 5.
In Mexico, Fox Sports holds rights until the end of 2025.
The US, in a similar timezone, will host three races – in Las Vegas, Austin, and Miami.
There, races during the 2023-25 cycle are being split between ESPN and ABC through a deal sealed in October, with ESPN Deportes holding Spanish-language rights.
Earlier this week, F1 announced a three-year rights agreement with Sport 24, the in-flight and on-ship entertainment service owned by international sports agency IMG.
Through the deal, running through until the end of 2025, Sport 24 will cover over 150 hours of live coverage, as well as highlights from all races, on selected airlines and cruise ships.
February, meanwhile, saw F1 extend its broadcast tie-ups in Japan, with the DAZN global sports streaming service, and with commercial network Fuji TV, also to 2025.
In January, F1 sold exclusive rights for the next three seasons across 10 Asian countries to international pay-TV giant BeIN Sports.
The deal covers Hong Kong, Singapore, Malaysia, Brunei, Indonesia, Timor-Leste, Thailand, Laos, Cambodia, and the Philippines.
Image: Manuel Velasquez/Getty Images