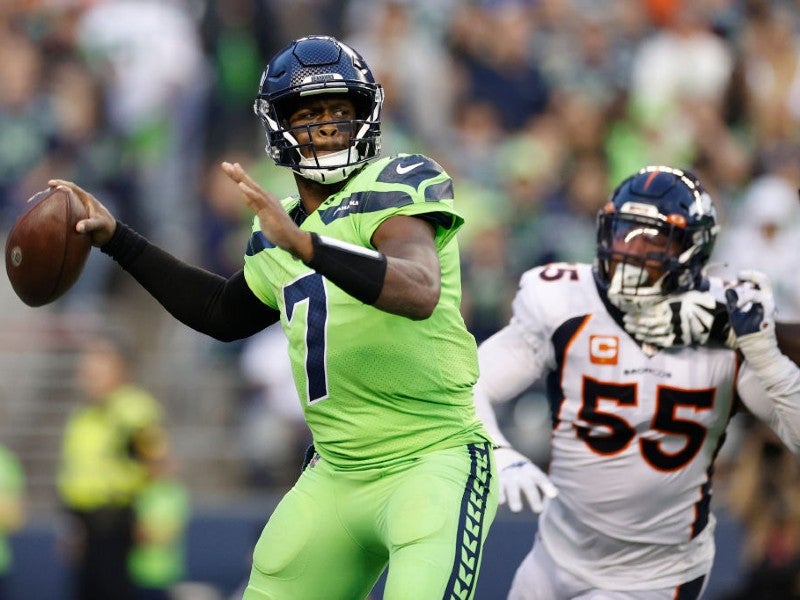 ESPN, the major US sports broadcaster, attracted almost 20 million viewers for its first NFL Monday Night Football (MNF) game of the new season.
A total of 19.85 million viewers tuned in to watch the Seattle Seahawks' victory over the Denver Broncos across the main ESPN channel, sister network ABC, ESPN2, the ESPN+ streaming service, and ESPN Deportes.
This represented the network's most-watched MNF game since 2009 and its third-best Monday game in the current era (since 2006).
The game, which marked the debut of Joe Buck and Troy Aikman in the MNF broadcast booth having joined ESPN from national network Fox earlier in the summer, was ESPN's most-watched week one game since it began airing MNF (32 games) and was up 16% from last year's record-setting week one audience.
Factoring in all regular season games under ESPN's current era of NFL rights since 2006, the Seahawks-Broncos game was its fourth best on record.
MNF delivered the third-highest audience in the opening week of the new campaign, below NBC's two broadcasts as the national network drew more than 21 million for the season opener between the Buffalo Bills and Los Angeles Rams last Thursday (September 8) and 25.1 million for its Sunday Night Football (September 11) coverage of the Tampa Bay Buccaneers' big win over the Dallas Cowboys.
This Monday (September 19), ESPN will show two games as part of its MNF broadcast with the Tennessee Titans vs. Buffalo Bills and Minnesota Vikings vs. Philadelphia Eagles.
Elsewhere on ESPN, the broadcaster's viewership for this year's US Open tennis grand slam was up 50% from last year as the tournament averaged 1.2 viewers over the two weeks of action.
This made it the third most-watched US Open on ESPN since it acquired exclusive rights to the tournament in 2015.
The audience figures were boosted in the opening week by the presence of Serena Williams, who was playing in her final tournament after announcing her retirement.
Williams' third-round loss against Ajla Tomljanovich was the most-watched tennis broadcast in ESPN's 43-year history as an average of 4.6 million viewers tuned in, peaking at 6.9 million.
The previous record of 3.9 million was for the 2012 Wimbledon men's final when Roger Federer defeated Andy Murray.
US men's player Frances Tiafoe's run to the semi-final also boosted ESPN's numbers as his marathon semi-final match against eventual champion Carlos Alcaraz drew an average of 2.96 million viewers, peaking at 3.6 million.
That is up 66% from the equivalent broadcast in 2021 and ranks as ESPN's ninth biggest tennis audience on record.
The other semi-final between Casper Ruud and Karen Khachanov was watched by 2.2 million. The two semi-finals combined made it the biggest audience for the penultimate round of any tennis tournament on ESPN.
In total, ESPN aired 168 hours of coverage of the US Open, which is an increase of 27 hours from the 141 hours it had initially scheduled to show.
Meanwhile, ESPN has also revealed it set records for traffic on its digital platforms last weekend as it also provided coverage of basketball's WNBA finals, the UFC mixed martial series, motor racing's Formula 1, and soccer from Spain's top-tier LaLiga and Germany's Bundesliga.
On Sunday, traffic on ESPN's digital channels, including ESPN.com and the ESPN app, was up 8% over the same Sunday in 2021, while Saturday was up 17% over the equivalent day last year.
Saturday also marked the third most-viewed day of all time on ESPN+.
The ESPN app recorded its two best days ever over the weekend, reaching an all-time high on Saturday with 13.1 million unique fans, followed by its second most ever on Sunday with 12.6 million, up 14% and 18%, respectively, over the equivalent days last year.
Image: Steph Chambers/Getty Images