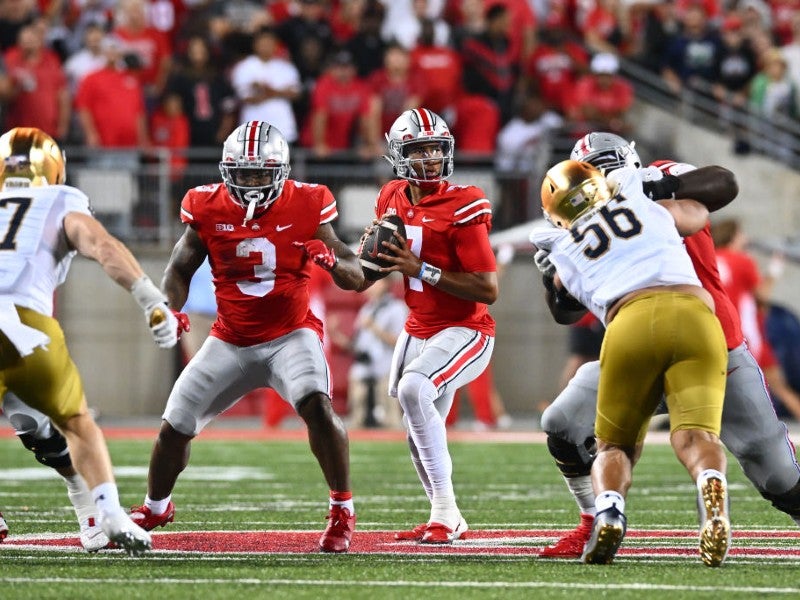 ESPN, the major US sports broadcaster, secured its biggest audience in six years for the opening weekend of the college football season.
Across the ESPN, ESPN2, and ESPNU channels and sister network ABC, the broadcaster revealed that 17 games accounted for nearly 82% of all college football viewing last weekend across linear networks.
A dozen of those games recorded more than 1 million viewers and nine were above 2 million viewers.
The 17 games played during the country's Labor Day Weekend averaged 2.9 million.
ABC and ESPN aired the top five games of the opening week on Saturday and the primetime coverage across the networks attracted a combined audience of 13.4 million viewers.
Ohio State's 21-10 win over Notre Dame on ABC drew 10.5 million viewers, becoming the network's most-viewed regular season game since 2017 and the second largest for a week one Saturday game on record.
ABC and ESPN each aired their best opening weekends in six years. ABC's quartet of games averaged 7.1 million viewers, up 12% from 2021 and its second most-viewed on record behind only 2016.
ESPN's seven games averaged 2.7 million viewers, up 69% over 2021.
Florida State's 24-23 victory over LSU drew 7.6 million viewers, ranking as the third best opening week Sunday game on record.
Clemson's 41-10 win against Georgia Tech on Monday scored 4.9 million viewers, the most-watched weekday game on ESPN in three seasons and up 57% over 2021.
Pittsburgh's 38-31 victory against West Virginia registered 3.15 million viewers, the most-watched ESPN Thursday game since 2017.
ESPN also revealed the total minutes streamed of live college football games was up 9% over 2021, while 26 million unique visitors consumed college football digital content throughout week one.
Image: Ben Jackson/Getty Images