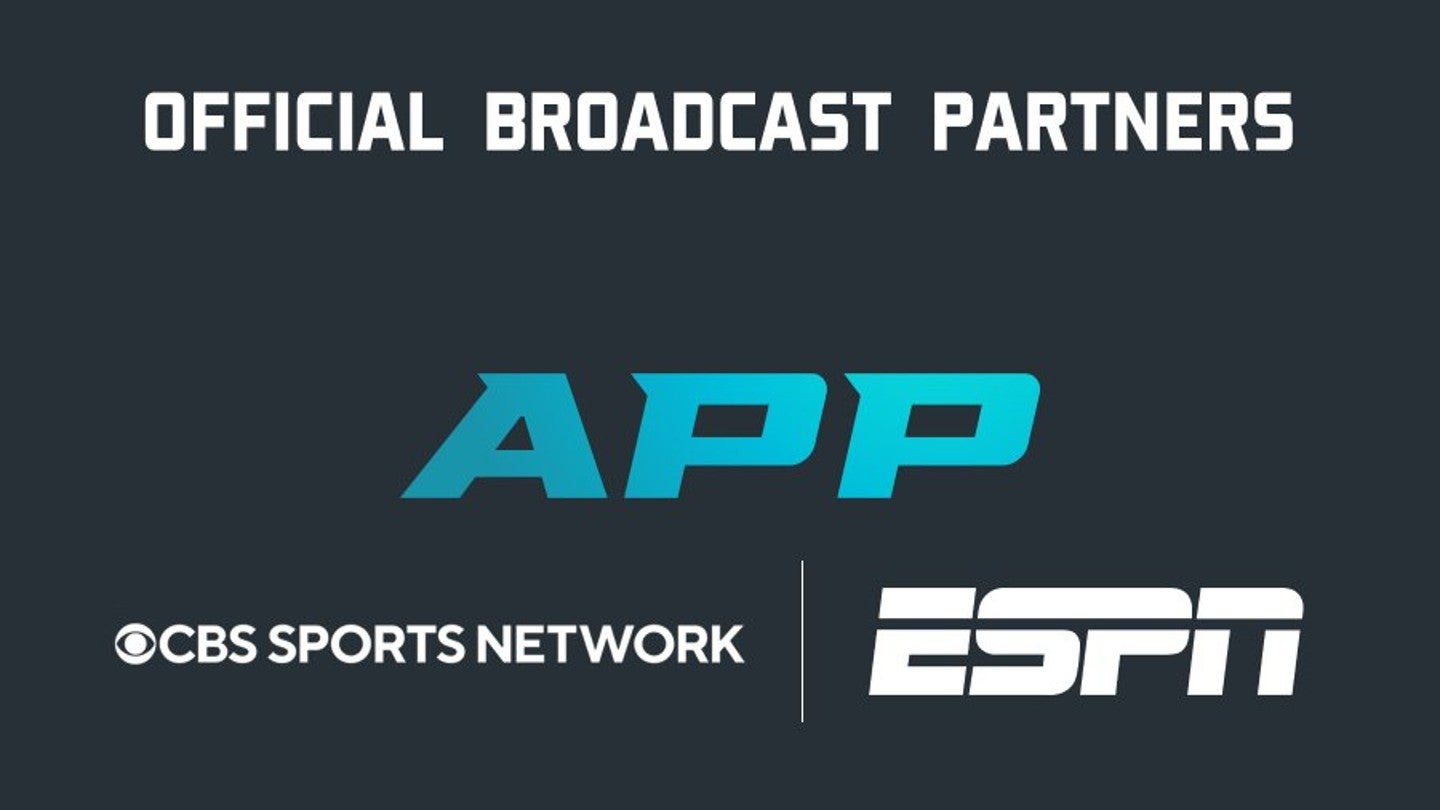 Pickleball, the fast-growing US-based racket sport, has been given a major profile boost after securing national network CBS and Disney's ESPN sports network as domestic broadcasters for this year's top-tier APP Tour.
The deals, struck with organizer the Association of Pickleball Professionals (APP), will see ESPN stream more than 200 hours of live coverage from eight events of the APP's annual tour on its ESPN+ streaming service and broadcast eight one-hour event recap shows on its linear ESPN2 channel.
CBS Sports, meanwhile, will air 12 hours of live action, along with highlight packages on its CBS Sports Network.
Games will also be shown on the league's APP TV.
ESPN's coverage of the 2023 APP season will kick off with the Daytona Beach Open from February 8 to 12, which will be among the tour's majors to feature on ESPN+ along with Southern California (May 3 to 7), Chicago (August 31 to September 3), and Dallas (October 4 to 8). The championship in Mesa, Arizona, (November 30 to December 3) will also feature.
Coverage will also include vthe New York City Open in May and the league's 2023 APP season finale in November and December in Houston.
Tom Webb, APP chief marketing officer, said: "We are delighted to welcome CBS Sports and ESPN to the APP and are excited to be working with two of the most significant names in sports media to bring the sport of pickleball to fans across the country.
"Over 36.5 million Americans played pickleball in 2022 and this media package enables those fans to tune in to our world-class tournaments and introduces the sport and its best players to millions more."
The APP Tour, founded in 2019 and officially sanctioned by USA Pickleball, has 16 events scheduled for 2023, as well as an international and collegiate series. Only the main tour will receive coverage as part of the deal.
The APP's fourth season started earlier this month in Punta Gorge, Florida, with an event featuring 720 professional and amateur players from across the US and the world. It continues with the Daytona Beach Open next month.
APP is one of several new professional outfits that are looking to secure their footprint amid a booming interest in the sport, which combines elements of tennis, ping pong, and squash.
In 2022, pickleball ranked as the country's fastest-growing sport for the second year in a row. The sport saw more than 36.5 million people in the US play between August 2021 and August 2022.
Over the past few years, APP and its rival the Professional Pickleball Association have been vying for power within the sport and competing to sign top players.
However, a third circuit, Major League Pickleball (MLP), was launched last year with a team format, a draft, and celebrity owners including basketball's LeBron James and Kevin Durant, American football's Tom Brady, and tennis' Kim Clijsters, as well as brewing giant Anheuser-Busch. Milwaukee Bucks co-owner Marc Lasry and entrepreneur Gary Vaynerchuk have both made investments in MLP.
The PPA launched a rival to the MLP, the team-based Vibe Pickleball League (VPL), with Dallas Mavericks owner Mark Cuban as its first team owner. However, a week later (November 9) MLP agreed to merge with the VPL.
Under the deal, the combined league continues to operate under the MLP brand name and format.
Late last year, ESPN secured the rights to show the finals of the top-tier PPA Tour Team Championships tournament on its free-to-air sister channel ABC.