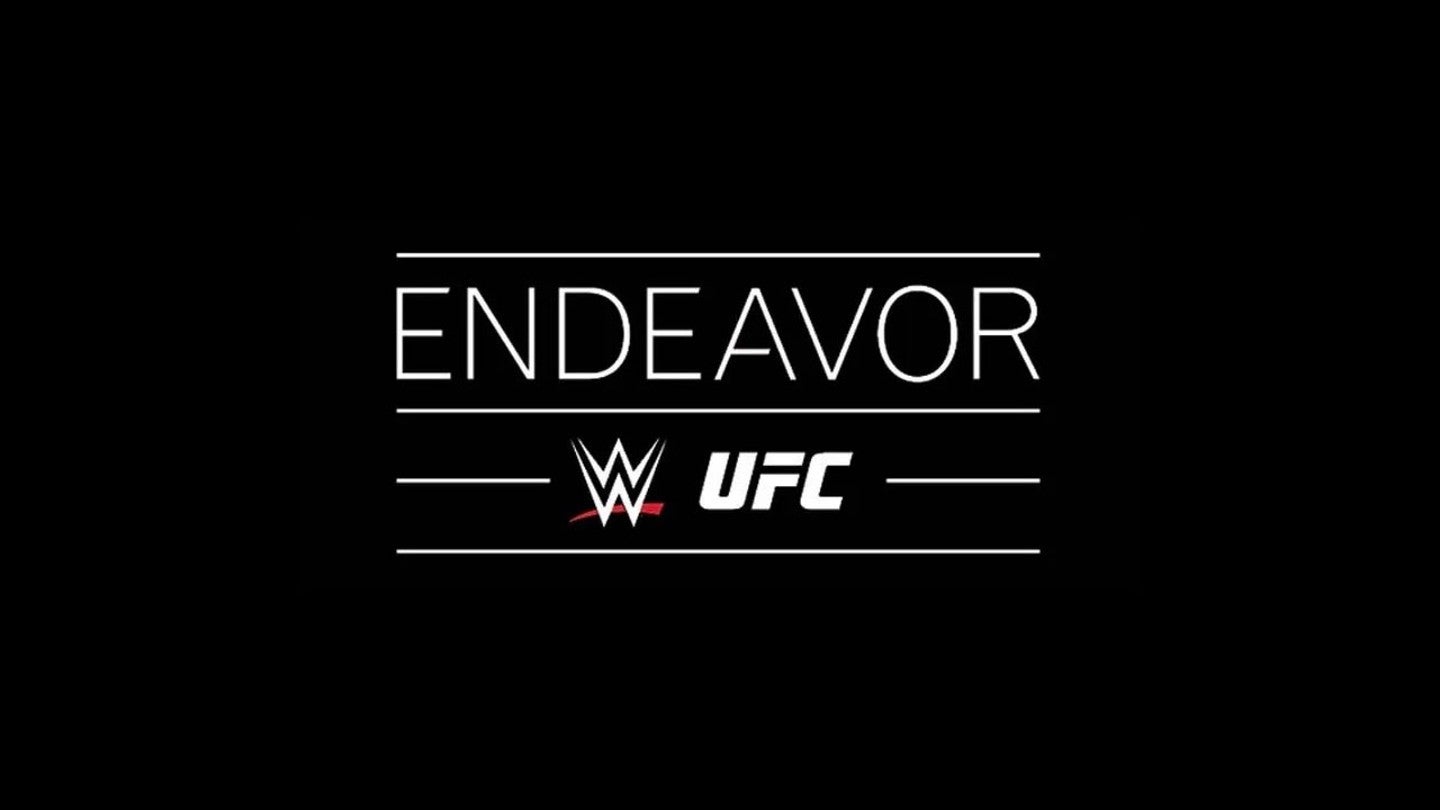 Endeavor, the international entertainment and sports giant, has completed its deal with World Wrestling Entertainment (WWE) to merge the organization with mixed-martial arts promotion UFC under the new publicly listed company TKO Group.
Combined, the TKO Group boasts more than 1 billion fans worldwide, reaching viewers in 180 countries, and producing more than 350 annual live events.
The deal, first announced in April, will see Endeavor hold a 51% controlling interest in the joint venture and existing WWE shareholders will hold the remaining 49% stake on a fully diluted basis.
UFC – which Endeavor completed the purchase of in 2021 – and WWE will both make cash contributions to the new company, so it holds around $150 million.
Endeavor said the merger creating TKO will secure $50 million to $100 million in annual operating synergies, with WWE migrating to Endeavor's back-office infrastructure. The cost-savings are understood to include layoffs at UFC and WWE but neither company has announced details of job cuts.
Additionally, the companies said TKO will "leverage Endeavor's expertise" in areas including domestic and international media rights, ticket sales, yield optimization, event operations, global partnerships, licensing, and premium hospitality "to drive revenue growth."
In a statement, Endeavor chief executive Ariel Emanuel said: "The creation of TKO marks an exciting new chapter for UFC and WWE as leaders in global sports and entertainment.
"Given their continued connectivity to the Endeavor network, we are confident in our ability to accelerate their respective growth and unlock long-term sustainable value for shareholders. With UFC and WWE under one roof, we will provide unrivaled experiences for more than a billion passionate fans worldwide."
The new company will be led by Emanuel, with Vince McMahon, the beleaguered former chief executive (CEO) of WWE, becoming the executive chairman. Under the terms of the deal, McMahon, WWE's controlling shareholder, will own 16.4% of the economic interests in TKO and a 16.4% voting power in the new entity.
McMahon was forced to step down as WWE's CEO in 2022 amid a company investigation into allegations he paid a number of women millions for their silence over alleged affairs and misconduct. He returned to the company in January as executive chairman to lead efforts to sell WWE.
As well as Emanuel and McMahon, the TKO Group's management team will comprise Mark Shapiro as president and chief operating officer, who held the same title at Endeavor, chief financial officer Andrew Schleimer, previously UFC's chief financial officer, and chief legal officer Seth Krauss will continue in the same he held with Endeavor.
Dana White is now chief executive of UFC, while Lawrence Epstein remains senior executive vice president and chief operating officer of UFC. Nick Khan will become president of WWE after serving as chief executive.
McMahon said: "This is the culmination of a decades-long partnership between Endeavor and WWE across strategic initiatives including talent representation and media rights.
"Given our collaborative, trusted relationship and Endeavor's incredible track record of success growing UFC, we believe WWE is optimally positioned for future growth and success as part of TKO. Our focus remains on delivering for our fans across the globe as we take the business to the next level alongside UFC and Endeavor."
On a combined basis, TKO secured $2.43 billion in revenue in 2022, with UFC bringing in $1.4 billion and WWE accounting for $1.29 billion, and had a net income of $351.8 million.
Morgan Stanley and Goldman Sachs served as financial advisors to Endeavor, while the Raine Group served as lead financial advisor to WWE, alongside J.P Morgan and Moelis & Co.