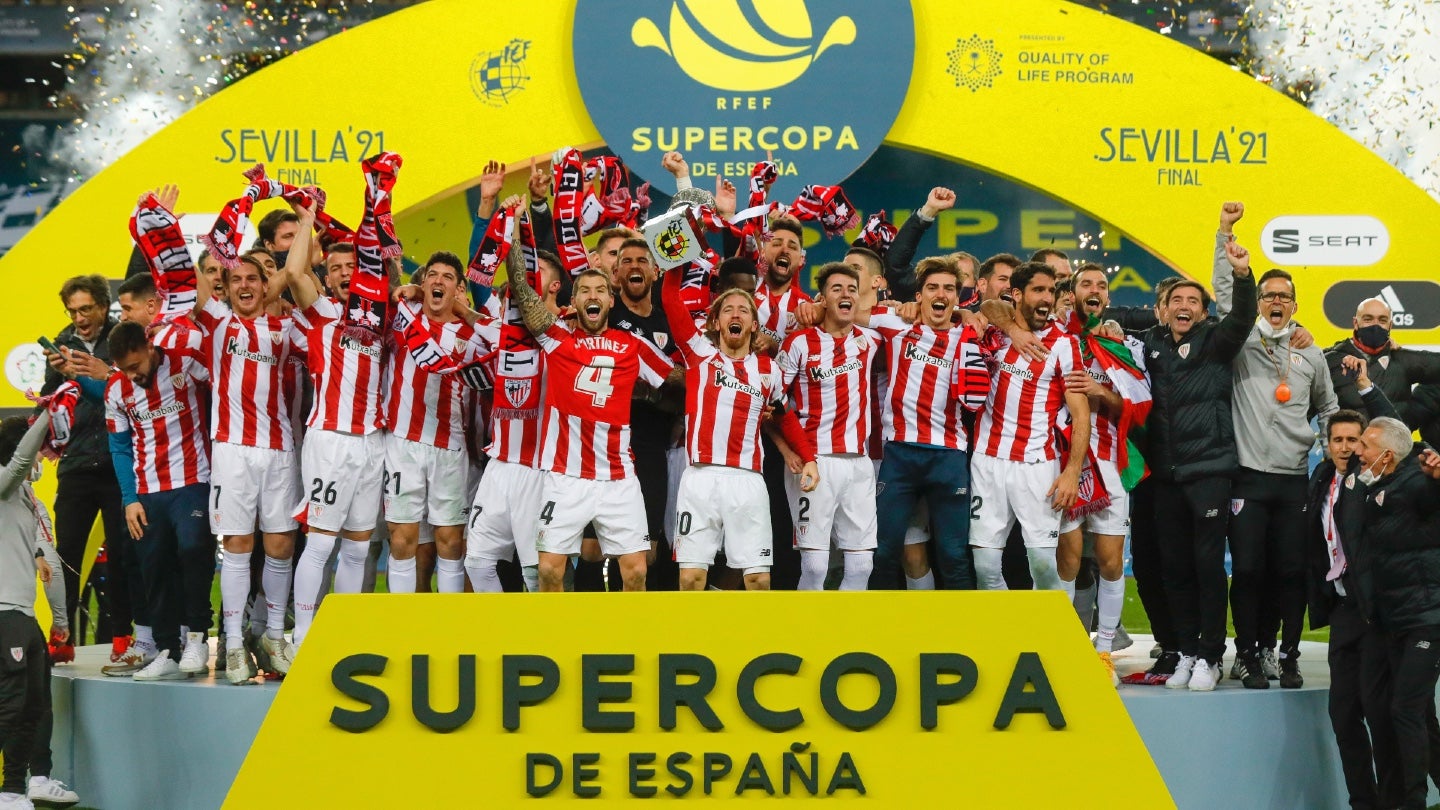 The Eleven Sports Poland (ESP) arm of the subscription broadcaster has extended its rights deal covering Spanish soccer's annual Super Cup mini-tournament for the next three editions.
Through a deal announced by the network today (January 10), ESP will continue covering the four-team Super Cup, which this year will feature Barcelona, Real Madrid, Real Betis, and Valencia, exclusively until the conclusion of the 2024-25 edition.
ESP has provided Polish audiences with live Super Cup action since 2020.
The Super Cup's current format (as has been in place since early 2020) features two semi-finals and then a final, with the three matches this year taking place between January 11 (tomorrow) and January 15. All three are being staged in Riyadh, Saudi Arabia.
Yesterday, German broadcaster Sportdigital Fussball secured Super Cup rights, also until 2025, while last week a deal was struck for that competition by Disney-owned pay-TV broadcaster ESPN Brasil.
Domestically, meanwhile, rights are held by Movistar Plus, the pay-TV operator owned by telecoms giant Telefonica, through a deal struck in October.
The last major soccer rights deal struck by Eleven Sports Poland, meanwhile, came in October through a tie-up to cover Australia's A-League.
Image: Pool/Getty Images