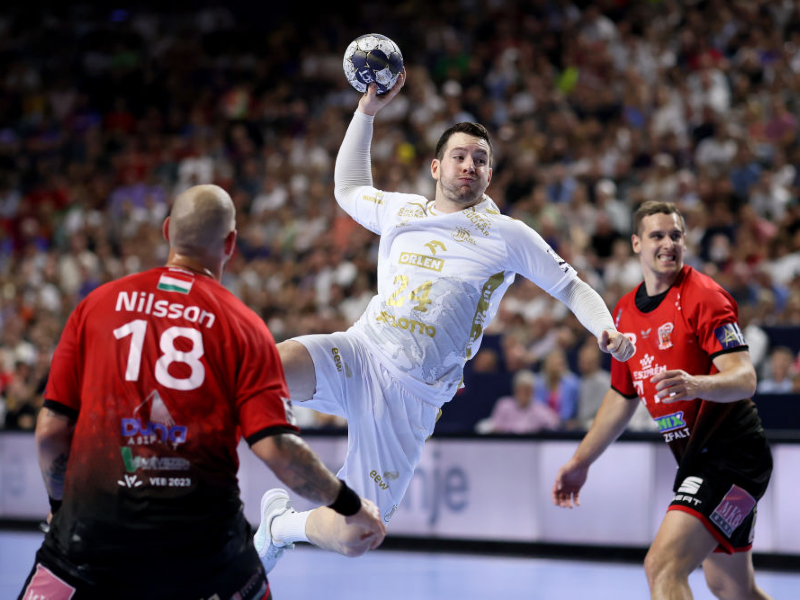 European handball's EHF Champions League top-tier competition recorded a combined total audience on linear TV and accumulated digital channels of more than one billion during its 2021-22 season, the EHF governing body has today (August 31) announced.
The EHF has issued a release today saying that during the 2021-22 Champions League campaign, a record 1.1 billion people "were reached" on digital channels and through TV channels.
Digital coverage of the competition – both the men's and women's editions – attracted an audience through those platforms of over 650 million, according to the EHF, which would be an increase of 60% compared to the previous 2020-21 campaign.
Through a partnership between the EHF, sports rights agency Infront, and international subscription broadcaster DAZN, 10,000 short-form social media clips were produced "and distributed to all of the competition's main shareholders."
In terms of TV coverage, meanwhile, 40 partner broadcasters attracted a total audience for the season of 550 million.
The Final4 Men's end-of-season event generated record numbers, as a cumulative audience of 60 million tuned in to watch that mini-competition.
The 2022-23 EHF Champions League begins on September 10 as the women's edition gets underway, before the men's returns on September 14.
Last week, Machineseeker, the online marketplace for used machinery, was named as the new title sponsor of the EHF men's Champions League.
The agreement commences with the start of the 2022-23 season and will initially run until June 30 next year.
The competition will be known commercially as the Machineseeker EHF Champions League for the upcoming campaign.
The men's EHF Final4, the semi-finals, and final of the Champions League, in Cologne, will be title sponsored by Machineseeker's TruckScout24 platform, meanwhile.
The club competition has not had a title sponsor since the 2019-20 season when Velux, the building materials group, held the naming rights. Velux had been title partner of the Champions League since September 2010.
Image: Martin Rose/Getty Images