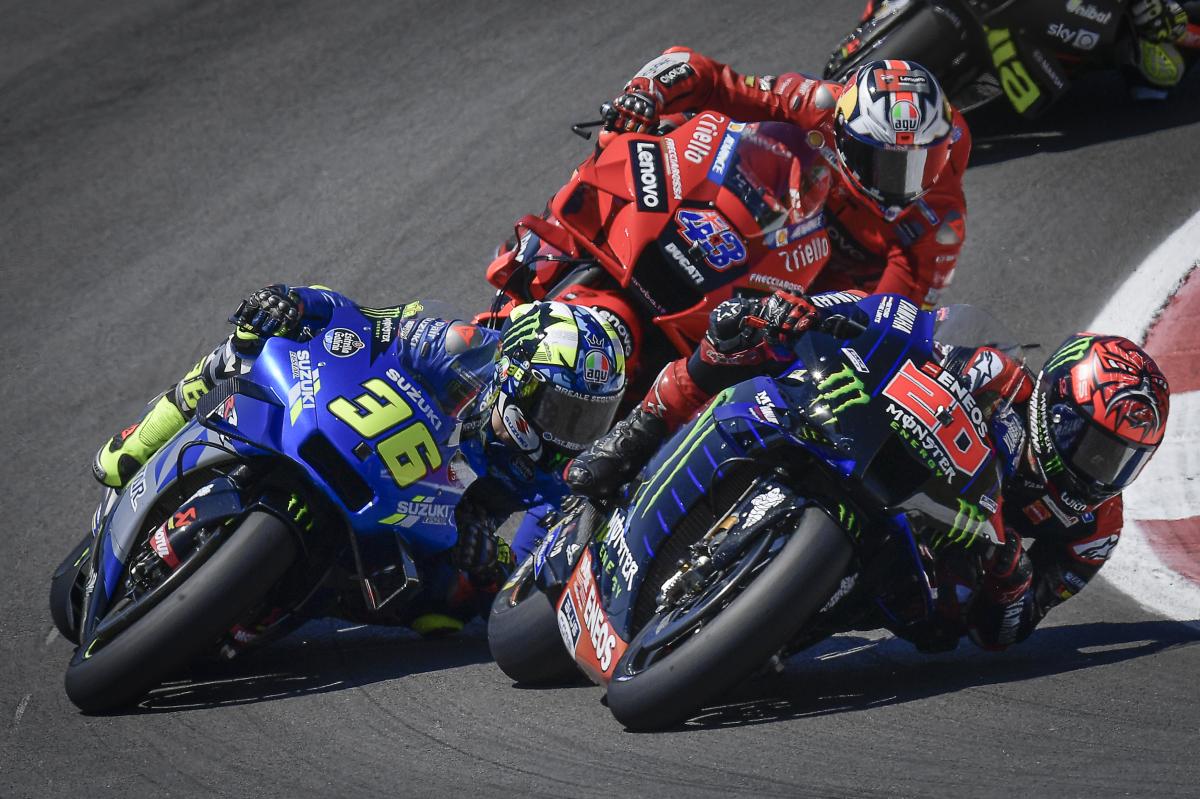 Eclat Media, the Korean sports broadcasting company, has secured exclusive rights to two of motorcycling's top-tier competitions across 15 territories in the Asia-Pacific region for the next five years.
The company, through a deal with the competitions' rights-holder and promoter Dorna Sports, has acquired rights to the MotoGP World Championship from next month until the end of 2026, as well as rights to the Superbike World Championship (WorldSBK) from 2022 through until the same endpoint.
The agreements, which cover both pay-TV and free-to-air broadcast and digital rights, extend across the following territories: Republic of Korea, Brunei, Cambodia, East Timor, Hong Kong, Laos, Macau, Mongolia, Myanmar, the Philippines, Singapore, Taiwan, Vietnam, Malaysia, Thailand and Indonesia.
Last year's MotoGP World Championship was shown in those countries by Fox Sports Asia, the pay-TV broadcaster that is set to shut down next month as a consequence of restructuring by parent company Disney.
This marks the first time, meanwhile, that WorldSBK rights will be held by the same broadcaster across the region.
Eclat will air the action in all the countries listed above on its SPOTV and SPOTV2 channels, which will be offered by distribution partners across the region through carriage deals. It currently operates primarily in South Korea, but is set to expand across the Asia-Pacific market.
SPOTV Now, the service's streaming platform, will also showcase the action, with all MotoGP and WorldSBK races to be shown live in the region for the duration of the partnership.
Dorna has said that Eclat Media will "prove a committed and experienced partner for Dorna Sports in establishing a wider fanbase for motorcycle racing … across the fast-growing South-East Asian region and global market.
A team from the broadcaster will attend the Grands Prix to produce "tailor-made content for its programming, as well as to create a wide range of social media content in order to promote the sport across its territories."
There will also be localised, native-language promotion of each Grand Prix across every market.
Mitchell Hong, chief executive of Eclat Media, said: "It is my great pleasure to announce the start of our partnership with Dorna. We are full of anticipation at the opportunity to work together to bring these incredible events to Korean fans … Together, we can truly raise the bar for sports fans in Asia."
Manel Arroyo, chief commercial officer at Dorna, added: "We're delighted to partner with Eclat not only to provide proven, top-quality coverage but also to begin creating new fanbases and bringing MotoGP and WorldSBK to even bigger audiences. This agreement begins a new era for us in South East Asia."
This is one of Eclat's first major moves into motorsport. The broadcaster has primarily carved a niche for itself in Korea as the home of top-tier European soccer such as the pan-continental Uefa Champions League, the English Premier League, Spain's LaLiga and Italy's Serie A.
Dorna, meanwhile, has secured multiple rights deals for MotoGP action in recent weeks, extending agreements with Canal Plus in France, SportTV in Portugal and Sky Italia in Italy, while also striking a new deal with Ziggo Sport in the Netherlands.