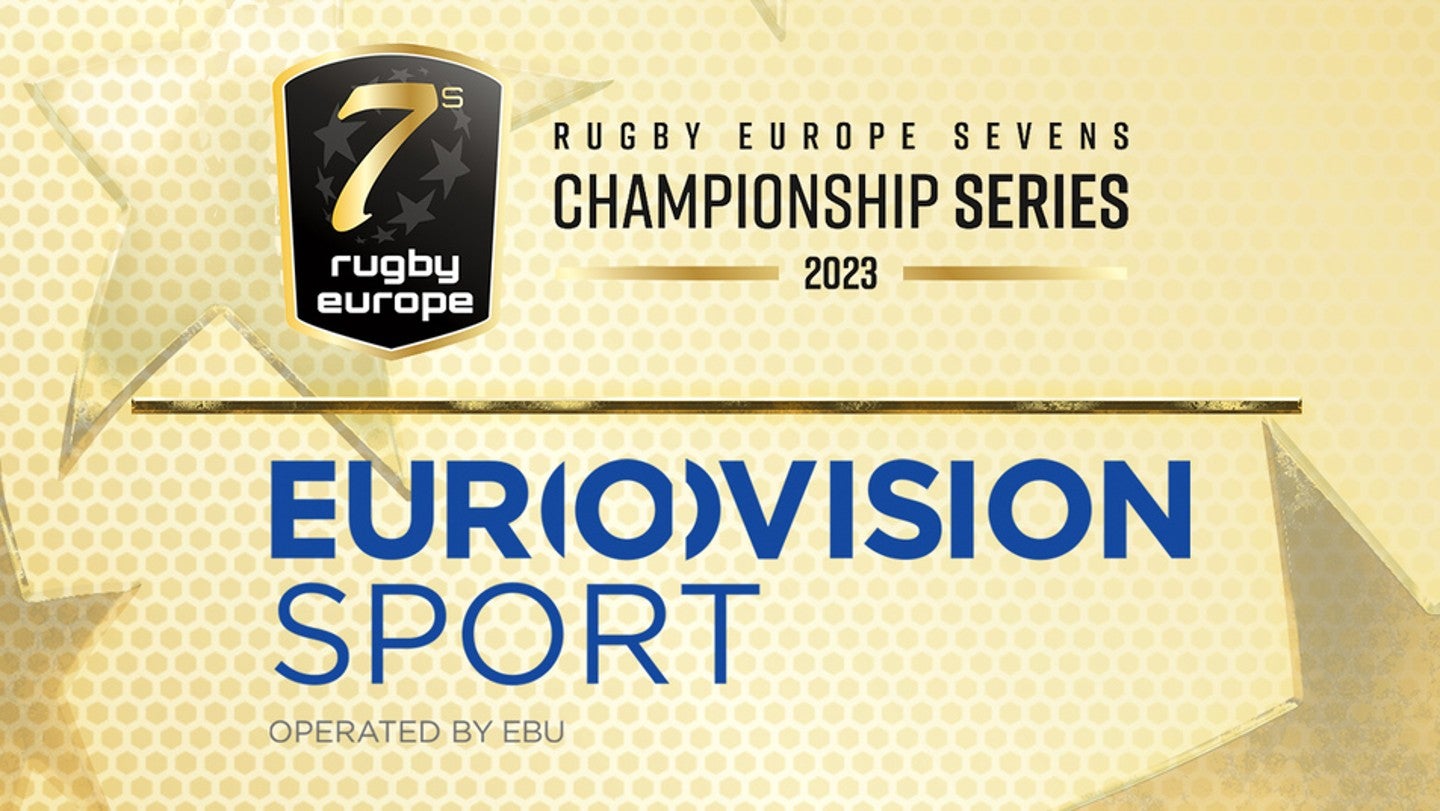 Rugby Europe, the continental governing body for rugby union, has announced a new rights deal with the European Broadcasting Union (EBU), the alliance of public service broadcasters, that will see its rugby sevens events aired across the Czech Republic, Lithuania, Poland, and Spain.
The two-year deal sees Česká Televize (Czech Republic), LRT (Lithuania), Telewizja Polska (Poland), and RTVE (Spain) gain exclusive rights to air Rugby Europe Men's and Women's Championship Series across linear, digital, and social media in 2023 and 2024.
The deal includes an option for more EBU members to be added to the agreement.
Andreas Aristodemou, head of summer sports at EBU subsidiary Eurovision Sport, said: "These national team events are perfectly aligned with our members' DNA of supporting Olympic sports at the highest possible level and we are proud to support rugby sevens for the next two years."
The first leg of Rugby Europe's 2023 Sevens Championship Series starts in Portugal's Algarve today (June 9) and runs to Sunday (June 11), while the second leg of the competition is due to take place from July 7 to 9 in Hamburg, Germany.
The men's teams participating in the competition include the Czech Republic, Lithuania, Spain, Germany, France, Belgium, Italy, Portugal, Georgia, Ireland, Great Britain, and Romania.
The women's teams, meanwhile, are the Czech Republic, Poland, Ireland, Great Britain, France, Spain, Belgium, Germany, Italy, Portugal, Sweden, and Romania.
French rugby equipment manufacturer Berugbe will supply the rugby balls for the tournament having signed a three-year partnership with Rugby Europe covering all official sevens competitions in April.
Rugby Europe chief executive Florent Marty said: "We are delighted to partner with the EBU for the promotion of our Sevens European Championship Series.
"Thanks to their expertise in top-level sports events and their impressive broadcaster network and membership, this will be a huge opportunity to promote rugby sevens and to expose the European talents and national teams to sports fans, especially ahead of the 2024 Olympic Games."
The deal comes after Rugby Europe agreed a media rights distribution deal with Protocol Sports Marketing, the Canadian-based international rights and marketing agency, to market and license the 47-member Rugby Europe across Asia, Oceania, and South Africa.
Rugby Europe organizes some 600 games per year, headlined by its Rugby Europe Championship, the sole European qualifying competition for the Rugby World Cup, and Men's and Women's Sevens Championships, which give access to the World Rugby Sevens Series and the Olympic Games.