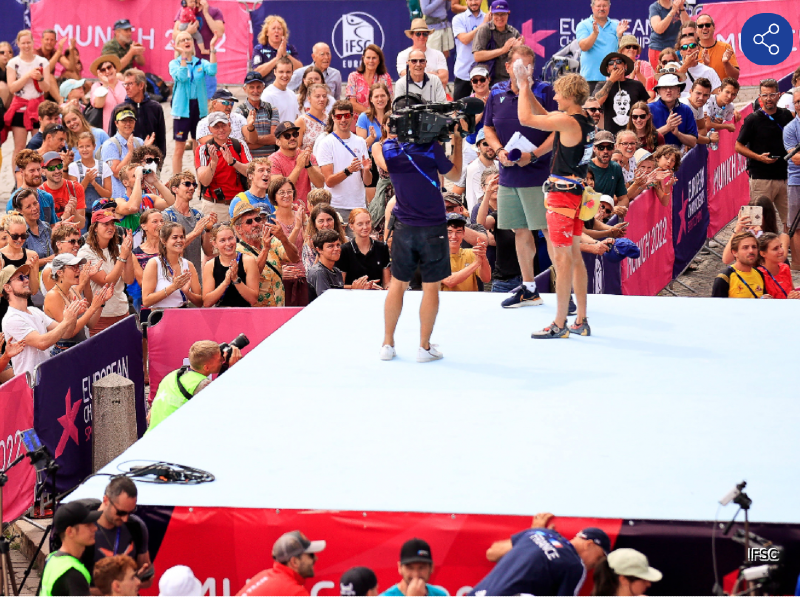 Across the first six days of the multi-sport European Championships, between August 11 and 16, nearly 170 million hours of live coverage were viewed in total across eight continental markets, the European Broadcasting Union (EBU) announced today (August 19).
This figure represents a "significant increase on the first edition of the European Championships, held in Glasgow and Berlin in 2018," the alliance of public service broadcasters has said.
Broadcasters in the following eight markets having reported viewing figures this far: Germany (ARD and ZDF), Italy (Rai), the Netherlands (NOS), Norway (NRK), Poland (TVP), Sweden (SVT), Switzerland (SRG-SSR), and the UK (BBC).
The championships, running from August 11 to 21 in Munich, Germany, are receiving linear TV, radio, and digital coverage from over 40 EBU members in total, with over 3,500 hours of live, delayed, and digital programming scheduled across over 50 channels.
Eurovision Services, an arm of the EBU, is distributing the event's international signal worldwide across six separate feeds and is also "providing dedicated services to seven EBU members."
In terms of viewing figures available from each country, the EBU has pointed to several stand-outs.
In Germany, ARD brought in a live average audience of 3.07 million for its athletics coverage on August 15.
In the Netherlands, the highest viewing share for coverage of the championships came on August 14, when 27.5% of the market tuned into the women's artistic gymnastics.
Sweden, meanwhile, saw SVT secure a 35% viewing share, again for the athletics on August 15.
And in the UK, the top live average audience came to 1.5 million, also for the August 15 athletics, while its coverage of a range of sports on August 16 – including athletics, beach volleyball, and track cycling – brought in a viewing share of 19.4%.
Glen Killane, Eurovision Sport's executive director, said: "These initial viewing figures show how important the commitment of our Members is to the success of this innovative multi-sport event, ensuring that all of Europe gets to share in the success of these fantastic athletes."
Marc Joerg, from the event's European Championships Management (ECM) rightsholder, added: "We are very pleased with the way in which Europe's free-to-air broadcasters have once again embraced the multi-sport European Championships concept. We still have many more medal events to come over the final few days in Munich, packed into a compelling sports program, so we hope to continue to see great audiences across the continent enjoying the best of European sport."
The quadrennial event features continental championships in nine Olympic sports – athletics, cycling (road, track, mountain bike, and BMX freestyle), artistic gymnastics, rowing, triathlon, beach volleyball, sport climbing, canoe spring, and table tennis.
Across the whole event, 4,700 athletes from around 50 countries are competing in 176 medal events.