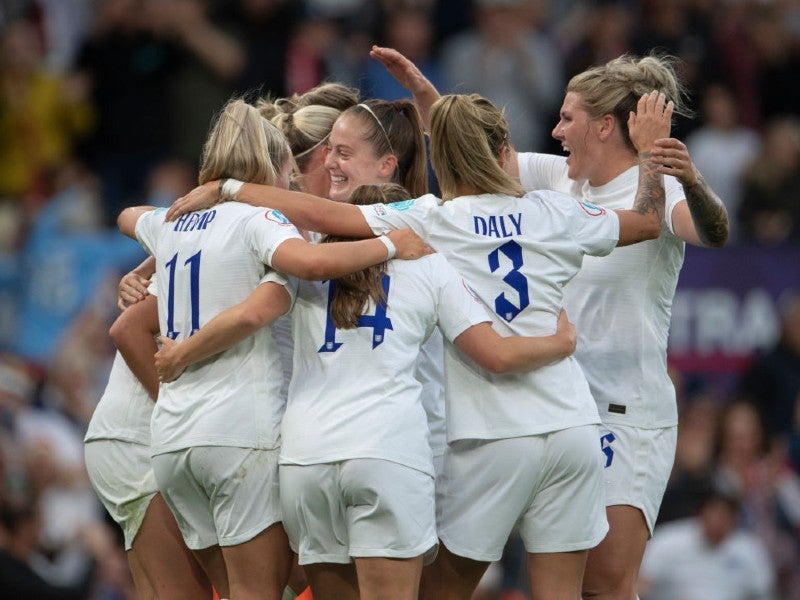 Across the recently-completed 2022 Women's European Championships, members of the European Broadcasting Union (EBU) secured a record total cumulative viewing figure of 280 million.
The EBU said member broadcasters of the public-service-network body showed a cumulative total of over 1,200 hours of live coverage from the 16-side national teams' soccer tournament, which finished over the weekend as hosts England beat Germany 2-1 in the final at Wembley Stadium in London.
Aside from the record audiences secured in both countries involved in that showpiece occasion, substantial viewing figures were recorded in other countries across the tournament for that game, such as in the Netherlands, Norway, Sweden, Finland, Austria, and Iceland, the EBU revealed earlier this week.
In the Netherlands, NOS recorded average viewing numbers of 1.9 million, equating to a 49.2% viewing share, while in Sweden, SVT's average market share was 61%.
ORF in Austria recorded an audience peak of 935,000, while on average that broadcaster secured a 30.2%. share.
In Iceland, meanwhile, RUV averaged 51,900 viewers for the final – that equated to a market share of 98.2%.
Across all EBU members, the average viewing share for the final was over 24%.
Record figures were secured in the two nations involved – in the UK, a peak figure of 17.4 million watched the game, which England won in extra-time in front of a 90,000-capacity crowd, while in Germany the peak came to 21.8 million on ARD.
For the semi-finals, meanwhile, the average viewing share for the England v Sweden encounter was 13%, which rose to 17% for the France v Germany match.
Other notable figures from the Euros included an average of Spain's RTVE bringing in 2.4 million viewers for its coverage of Spain's 2-21 quarter-final defeat to England, up from 500,000 for the 2017 quarter-final between Spain and Austria.
In Sweden, meanwhile, 2 million viewers watched that country's quarter-final against Belgium, again, a significant rise from the 900,000 who watched the 2017 quarter-final between Sweden and the Netherlands.
Over 30 EBU members offered coverage of the UEFA 2022 Women's Euros across the continent, while members also exchanged video news content from the tournament, via the EBU's Eurovision Sports News Exchange.
Stefan-Eric Wildemann, Eurovision Sport's head of football, said: "These viewing figures are truly impressive, and are backed up by some great numbers for UEFA Women's Euro coverage on digital channels. They reflect the huge surge in the popularity of women's football and of women's sport in general, made possible by the unrivaled reach and quality of our Members' free-to-air coverage."