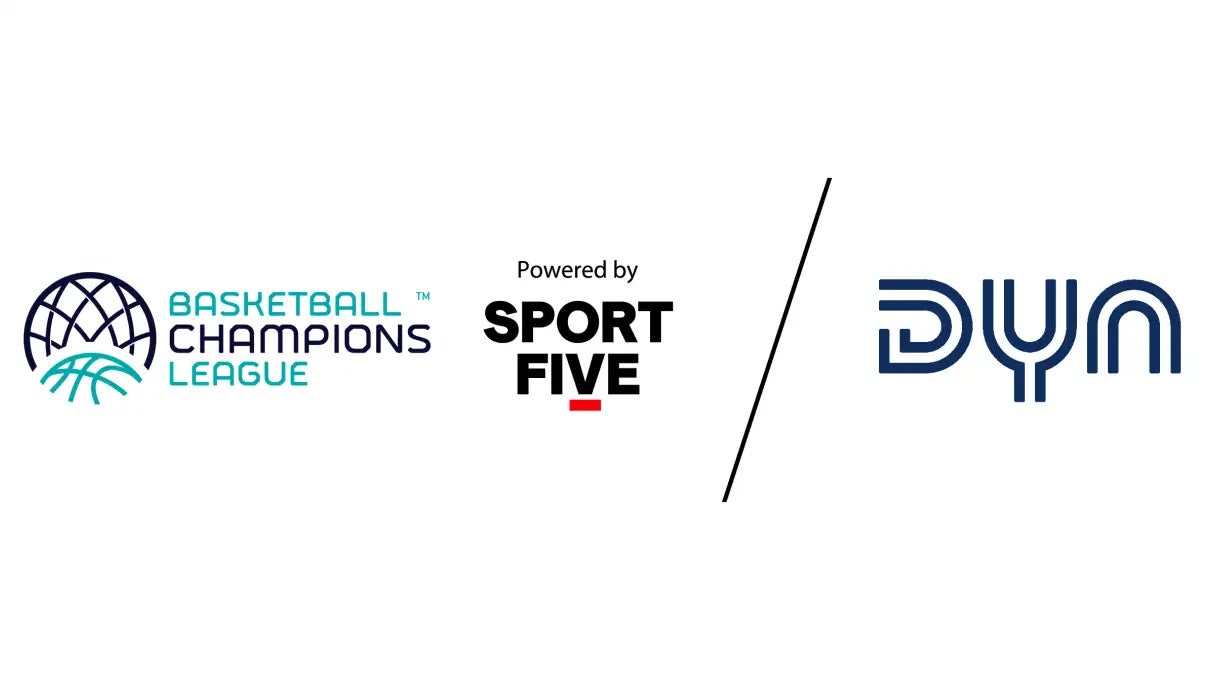 Dyn Media, the new sports streaming platform headed up by former DFL soccer head Christian Seifert, has expanded its rights portfolio with a three-year deal to show the Basketball Champions League (BCL), the premier European clubs competition.
Under the agreement, which begins in 2023-24 and runs until the end of the 2025-26 season, Dyn Media will hold exclusive audiovisual media rights in Germany, Austria, and Switzerland (DACH).
The deal was brokered by Sportfive, the international sports marketing agency that manages marketing and global media rights for the BCL.
Viewers in the DACH region will still be able to watch the competition on the official BCL YouTube channel until the conclusion of the current season.
The Dyn platform, which is due to launch in mid-2023, will become the new home of the BCL in the region and broadcast a minimum of 170 games per season.
The three-season contract represents the first international property for Germany-based Dyn after only previously securing rights for domestic competitions.
Top-flight German Basketball Bundesliga sides Telekom Baskets Bonn and MHP Riesen Ludwigsburg are competing in the 32-team BCL regular season this year.
The deal for the BCL will enhance Dyn's basketball portfolio as it has already landed rights to the Basketball Bundesliga from next season.
Patrick Comninos, Basketball Champions League chief executive, said: "We are truly delighted with this partnership as it guarantees a comprehensive viewing experience for basketball fans. Dyn is an ideal partner for the BCL as, following its collaboration with the BBL, it becomes effectively the 'home of basketball' In Germany.
"It is essential for basketball fans to have an inclusive offering and the BCL will provide for extensive game and post-game content throughout the week, promoted by Dyn's significant media outreach."
Marcel Wontorra, Dyn Media's chief operating officer, added: "With the Basketball Champions League we offer basketball fans top-class sports on an international stage. The performance in the Basketball Bundesliga is the basis for the qualification of German teams.
"Hence the cooperation with the BCL is consistent for us. Fans can follow their team in an international comparison – on one platform, without an additional subscription."
Plans for Dyn Media (or S Nation Media before a rebrand in October) were announced in February with the intention of it becoming a new hub for German sports content and with Seifert at the helm.
The service will be available across all devices in Germany, Austria, and Switzerland and will provide access to live sports, highlights, and on-demand content.
Other top-tier domestic leagues it has secured rights to include the Handball Bundesliga, Volleyball Bundesliga, Women's Volleyball Bundesliga, and Table Tennis Bundesliga.
Sports media tech firm Deltatre was recently hired to build Dyn's new sports streaming service.
Earlier in November, Dyn announced a deal with NEP Germany, an arm of the international broadcasting and media services group, to produce its coverage of handball and basketball for the next six seasons.