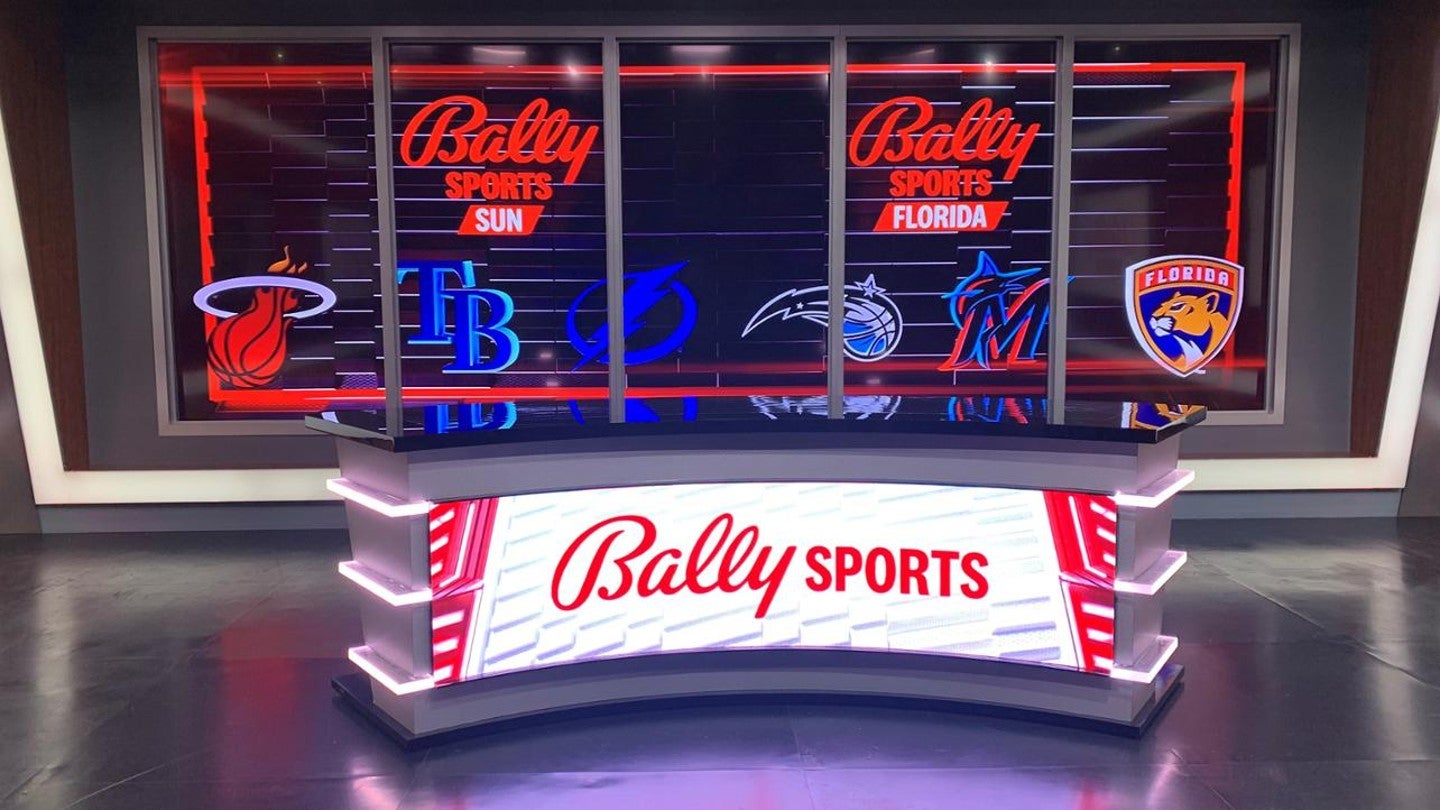 A US federal bankruptcy court has ruled that Diamond Sports Group (DSG), the Sinclair subsidiary that operates the Bally Sports regional sports networks (RSNs) and has filed for bankruptcy, must pay four Major League Baseball (MLB) teams the entire value of their existing broadcast contracts.
The case was brought by MLB and the Minnesota Twins, Cleveland Guardians, Arizona Diamondbacks, and Texas Rangers in April to compel DSG to pay its full rights fees as stipulated in its contracts or allow the four teams to exit their agreements.
DSG, which has been navigating its bankruptcy proceedings since March, argued it should pay less to the teams to account for the market forces that have reduced the traditional cable model in recent years making the contract values "clearly unreasonable."
However, yesterday (June 1), US bankruptcy judge Christopher Lopez ruled in favor of MLB and its teams, ordering DSG to pay the full amounts of the contracts.
He said: "Profitability is certainly decreasing for each team. But again, this doesn't mean that the contract rate and those fees under those contracts are not reasonable."
The teams have already been paid 75% of what they were owed, and DSG will now have to pay the remaining 25% "in the ordinary course of business."
Lopez did not set a deadline for when DSG must decide whether to keep those contracts or allow the teams to exit.
The decision sets a precedent and dents DSG's hopes to lower costs by decreasing the value of its other current contracts with 28 NBA basketball and NHL ice hockey teams.
In a statement, the league said: "MLB appreciates the ruling from the federal bankruptcy court in Houston requiring Diamond to pay the total contract rate to clubs.
"As always, we hope Diamond will continue to broadcast games and meet its contractual obligations to clubs. As with the Padres, MLB will stand ready to make games available to fans if Diamond fails to meet its obligations."
The ruling came a day after MLB announced it had taken control of the San Diego Padres broadcasts after DSG's failure to make a scheduled rights payment for Bally Sport to continue broadcasting games.
Bally Sports San Diego is not part of DSG's bankruptcy filing as it is a joint venture between the Padres and DSG and there are no bankruptcy law protections that can overcome a missed payment, meaning the rights revert to the Padres, with MLB production the team's games going forward.
The team also has broadcast agreements in place with local cable operators DirecTV, AT&T U-Verse, Cox, Spectrum, and FuboTV.
DSG's financial troubles stem from its decision to pay $10.6 billion to purchase the broadcasting rights for 21 US teams from national network Fox in 2019.
Since then, DSG has gained the rights for its RSNs to broadcast the games of 42 teams across the MLB, basketball's NBA, and ice hockey's NHL, taking on $8 billion in debt.
Court filings show its RSNs lost 22 million subscribers and $810 million in revenue over the last four years due to the increase and popularity of over-the-top streaming services.
DSG has previously said it needs to secure streaming rights to prop up its Bally Sports+ app but it only holds the streaming rights to five MLB teams: the Kansas City Royals, Milwaukee Brewers, Tampa Bay Rays, Detroit Tigers, and Miami Marlins. MLB has so far refused to provide DSG with streaming rights for the nine other teams under DSG contracts.
Earlier this month, Judge Lopez blocked the NBA's Phoenix Suns from moving ahead with their intended new local-area television and streaming rights deal with broadcaster Gray Television and video technology firm Kiswe.
Lopez ruled the deal would violate the rights of the Suns' current broadcast partner DSG and that the team cannot move on from that contract yet.
Meanwhile, the MLB and MLB Players, Inc., the commercial arm of the MLBPA players' union, have announced a new agreement to increase player marketing through the league's sponsors and third-party partners.
The agreement gives MLB the right to grant its partners and advertisers the use of MLB players in groups for adverts and promotions, streamlining the rights process. Previously, sponsors would have to negotiate separate agreements with the league and union to have the same rights.
Noah Garden, MLB's chief revenue officer, said: "MLB players are outstanding brand ambassadors for our partners with talent and personality that is undeniable.
"This exciting new partnership with MLB Players, Inc. will lead to increased national visibility for our outstanding collection of players. We are excited that this new arrangement will foster more opportunities to showcase them on a national and international basis."
Evan Kaplan, managing director of MLB Players, Inc., added: "Baseball is growing its ranks with young emerging national and international superstars and future Hall of Famers whose star quality will appeal to brands as they develop future marketing campaigns.
"The relationship was created to put players at the forefront of MLB partnerships and to simplify the process for brands to work with both organizations."