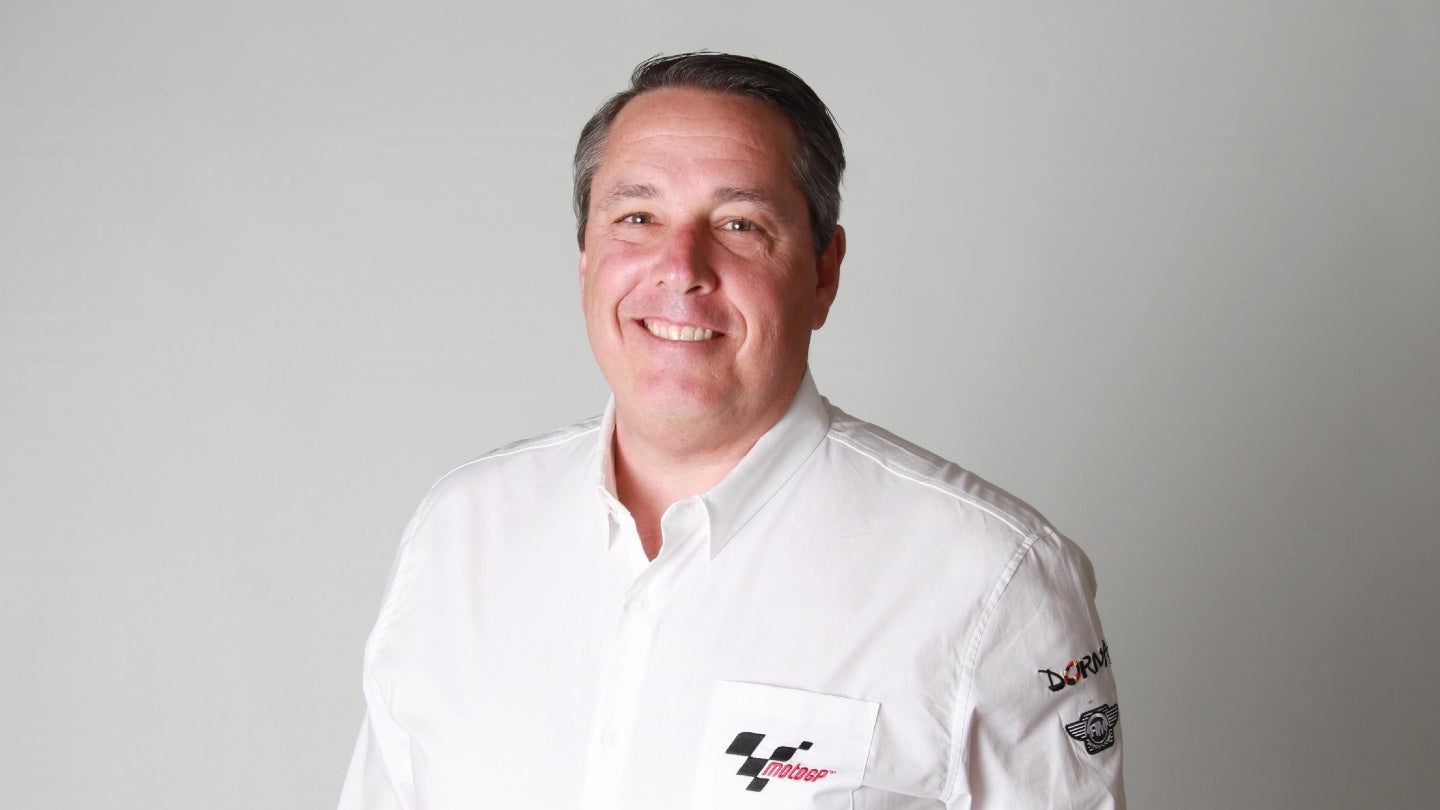 Dorna Sports, the commercial rightsholder and organizer for the MotoGP motorcycling series, has today (April 5) announced the appointment of Dan Rossomondo as its new chief commercial officer.
Rossomondo joins from US basketball's top-tier NBA and will lead the media rights, global commercial partnerships, and digital business teams at Dorna. His last position at the NBA was as senior vice president of global partnerships and media.
In January, Dorna's former chief commercial officer Manel Arroyo left the role to take up a new position as a strategic advisor to the firm.
He had been in charge of Dorna's commercial affairs since May 2021.
After beginning his career in advertising and sales at Madison Square Garden, Rossomondo has held roles at properties including the heavyweight agency IMG, Time Warner Global Media, and the NBA.
Dorna has said that while at the basketball league, he was responsible for substantial growth across sponsorship, media, global attractions, licensing, and retail.
Rossomondo has said: "Right now, MotoGP is perfectly positioned to cultivate its current fanbase at the same time as attracting new audiences, with incredible scope to push boundaries and take on fresh opportunities. It's high-paced, and the passion from riders, the people in the paddock, and the sport's millions of fans is something special."
Carmelo Ezpeleta, Dorna Sports' chief executive, added: "Dan's vision for the commercial future of MotoGP fits perfectly with our views: fresh ideas, increased reach, and commitment to take the sport to new heights. At the helm, I'm confident he will provide existing partners with the best possible results and relationships, and at the same time will work to search out new, like-minded media, marketing, and licensing partners.
"We know Dan can bring a lot to Dorna and our biggest property, MotoGP, and on a personal level we're also very much looking forward to working with him."
The 2023 MotoGP season began in Portugal in late March and will conclude at the end of November in Spain.
Two new circuits will make their MotoGP debuts – in Kazakhstan and India.
Earlier this week, Dorna announced Italian vehicle manufacturer Iveco as a commercial partner of MotoGP.