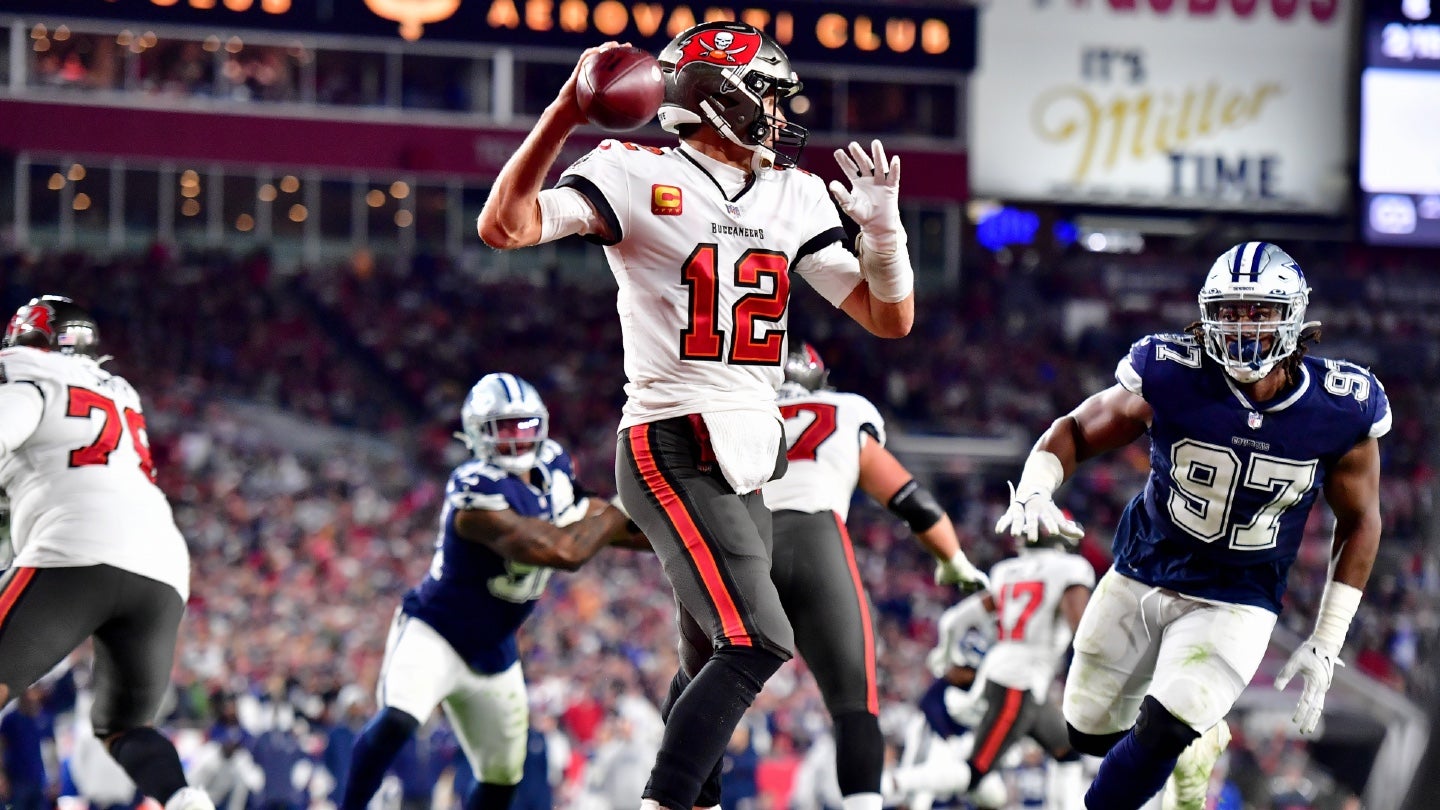 Media and entertainment heavyweight Walt Disney secured its highest domestic viewing figure for a playoff game from US American football's NFL since 1999 on Monday (January 16)
An average of 30.6 million saw the Dallas Cowboys win 31-14 away at the Tampa Bay Buccaneers in the divisional wildcard playoff round.
It beats ratings from all 18 NFL playoff games that Disney networks have shown over the past 24 years.
Indeed, the figure is the largest NFL audience Disney has secured for the NFL in general since the Super Bowl in 2006 and the third-largest in history.
It represents a rise of 32% from the equivalent NFL playoff fixture Disney networks covered during the 2021-22 season, featuring the Los Angeles Rams hosting the Arizona Cardinals in ESPN's first-ever Monday playoff fixture.
The peak audience for the Cowboys-Buccaneesrs clash, 35.6 million, was generated at the end of the first half, during which period the away side increased its advantage.
Unsurprisingly, a list of the top 10 local areas in the US in terms of game viewership features the Dallas-Fort Worth and Tampa-St. Petersburg areas in the top five.
The playoff clash also brought to a close coverage of the NFL season on ESPN, with its 18 games shown securing an average of 14.8 million viewers each.
This represents the highest average viewership for NFL action on ESPN since the network began airing playoff games in 2014-15.
Of the top 13 most-watched games since the current rights era for ESPN began in 2006, four have come in this campaign.
The game was covered by Disney's ESPN sports network (on ESPN itself, ESPN2, and ESPN+), as well as by the ABC national network.
The clash was the second time under its current rights deal that Disney-owned ESPN has covered a Monday night NFL wildcard playoff game.
Jimmy Pitaro, the chair for ESPN and sports content at Disney, said: "This exceptional number proves once again that live sports are unequaled in amassing large audiences. The success is also a clear reflection of how ESPN, working alongside the NFL and our colleagues at Disney, can help attract fans, build anticipation, and expand our reach."
ESPN and ABC currently broadcast NFL action through a deal struck in March 2021, with ESPN rights to a divisional wildcard playoff encounter added on in October of that year.
Image: Julio Aguilar/Getty Images