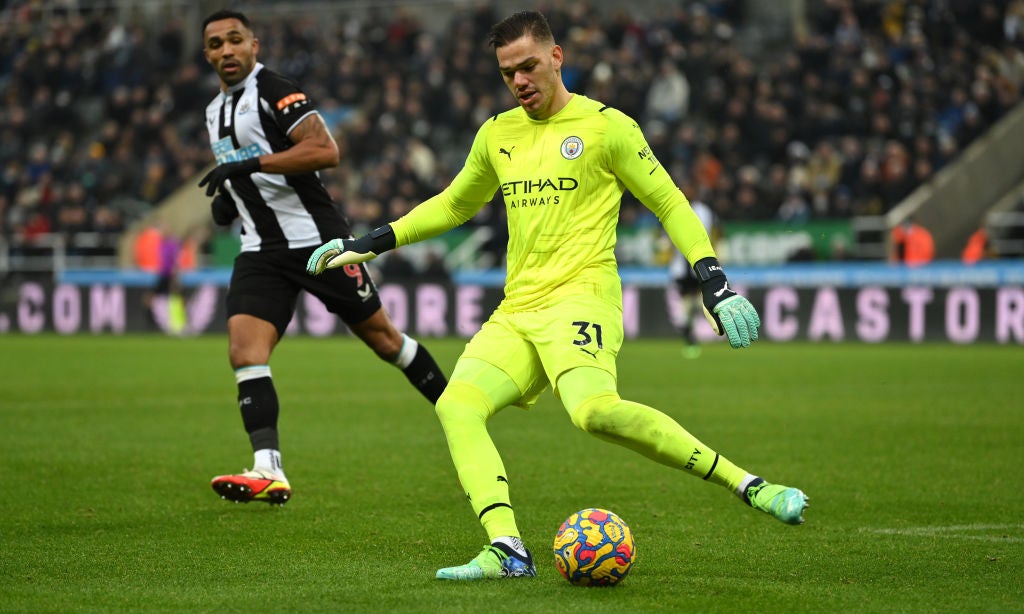 Both Disney and WarnerMedia, two US-based international media heavyweights, have submitted bids to secure rights in Brazil to English soccer's top-tier Premier League from season 2022-23 onwards, according to reports.
Brazilian media has reported that the networks are in the second round of negotiations for the rights, which are currently held by Disney's pay-TV Brazilian broadcasters Fox and ESPN in a deal running to the end of the ongoing 2021-22 campaign. The final decision by the league, local media has claimed, is expected by the start of January.
Given that the second round of negotiation takes place only when several broadcasters submit proposals of similar valuation and coverage levels, it seems reasonable to assume Disney and WarnerMedia are neck and neck in terms of their bids.
It has been reported that the Premier League instructed all companies interested in bidding to prepare offerings worth at least $25 million in total.
Fox has held Premier League rights in Brazil since 2020 after it was acquired by Disney in early 2019, with Disney having covered the league with ESPN before that.
WarnerMedia, meanwhile, through its ownership of Turner Broadcasting System, runs the TNT Sports channel, which holds domestic rights to a significant number of clubs from Brazil's own Serie A (up until the end of this year).
Brazilian players at Premier League clubs currently number around 20, including Ederson at champions Manchester City, Alisson and Fabinho at Liverpool, Thiago Silva at Chelsea, and Fred at Manchester United.
Last week Romanian pay-TV broadcaster Digi Sport secured rights to the Premier League during the next broadcast cycle, between 2022-23 and 2024-25, and will share coverage with commercial network Look Sport.
From the start of next season, those broadcasters will hold exclusive Premier League rights in Romania between them, in an agreement that brings an end to coverage of the English league in the country on Eurosport, the pan-continental sports broadcaster.
Digi Sport is adding English soccer's top-tier competition to a portfolio already including Italy's Serie A, Germany's Bundesliga, Spain's LaLiga, and France's Ligue 1 – the deal, therefore, means it holds rights to all of the continent's 'Big Five' leagues.
In November, meanwhile, NBC, a national network in the US, retained exclusive Premier League rights in a six-year extension running up until the end of the 2027-28 season worth £2 billion ($2.7 billion).
The deal, which starts at the beginning of the 2022-23 season and runs through until May 2028, has a value of over double (and nearly triple) that of NBC's current arrangement with the league – $1 billion between 2016 and the end of the ongoing 2021-22 campaign.
Elsewhere, Brazilian commercial broadcaster Bandeirantes has secured rights to the 2022 Fifa Club World Cup, the seven-team tournament between the winners of the various pan-continental club competitions.
Next year's competition will take place in the United Arab Emirates, having been relocated from Japan due to the coronavirus pandemic.
Band has swooped in for these rights ahead of Globo, the rival commercial broadcaster which previously covered the Fifa competition.
Brazilian media has reported that Band's sports director confirmed the news.
Brazil will be presented in the tournament by Palmeiras, who won the South American Copa Libertadores last season.
It has been reported that, while Globo had an option to retain the rights, it only submitted a proposal that conformed to Fifa's expectations after the bidding deadline, and that its valuation was also below that of Band.
This will mark the first time since 2000 that Globo does not have rights to a Club World Cup in which a Brazilian side will compete.
The tournament will take place between February 3 and 12 2022.
The CWC, which Fifa has been at pains to build up in terms of its international appeal as much as possible in recent years, was originally due to switch to a 24-team format this year and to start a multi-year hosting rights deal with China.
However, that plan was then shelved because of the pandemic's initial impact, with Fifa unable to raise the necessary funding to hold such an expanded tournament this year.