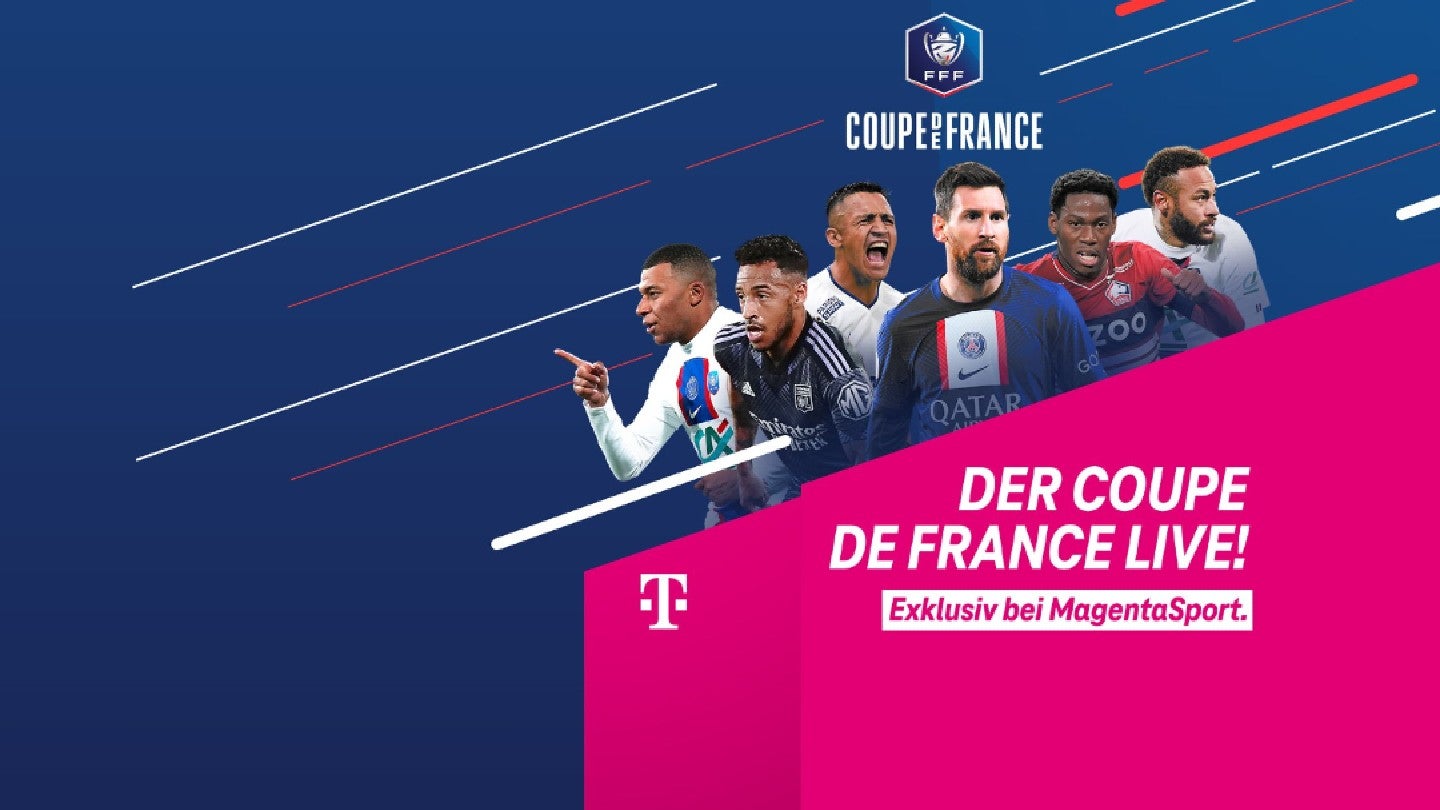 Deutsche Telekom, the German telecoms giant, has acquired domestic rights to the Coupe de France knockout soccer competition until the end of the 2025-2026 season.
The company will broadcast games on its MagentaSport streaming platform, with coverage to begin with this season's upcoming last-16 ties.
MagentaSport will show two high-profile games from the next round on February 8 – Olympique Lyonnais vs Lille and Marseille vs Paris Saint-Germain.
The platform will air matches in all the remaining rounds of this year's Coupe de France through to the final on April 29, as well as the women's cup final on May 13.
Under the exclusive four-year deal struck with the French Football Federation (FFF) governing body, the platform will broadcast up to 35 live games per season.
MagentaTV customers can also watch selected games live on the MS Sport channel free of charge.
International rights were put out to tender in March by the FFF.
Arnim Butzen, head of TV at Telekom, said: "We're looking forward to the Coupe de France. With this traditional and exciting competition, we will be offering our customers high-quality live content in the years to come. By the 2025-26 season, we will be expanding our offer with an attractive sports license."
In recent weeks, the FFF has secured rights deals in several global territories for the Coupe de France with the likes of BeIN Sports across the Middle East & North Africa, Australia, New Zealand, Turkey, Canada, and Hong Kong, Fox Sports in the US, Max Sport in Bulgaria, and Zapping Sports in Chile.
The federation also recently awarded domestic rights to BeIN Sports and commercial broadcaster France Télévisions.