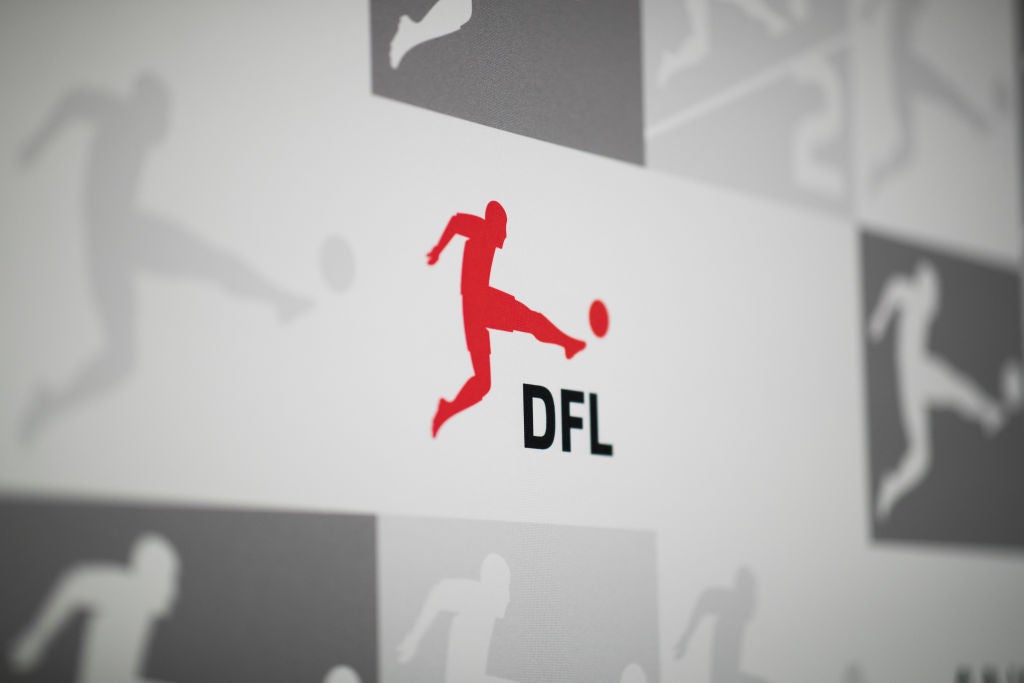 By Tariq Saleh
German soccer's top-tier Bundesliga could be the next major European league to potentially seek private equity investment to support its clubs financially with sponsorship and media rights revenue down for the teams this year, according to a new GlobalData Sport report.
GlobalData's Business of the Bundesliga 2021/22 report reveals that club sponsorship income in the Bundesliga has fallen to $805 million, down 9.4 per cent from $889 million last season, while domestic broadcast rights revenue has fallen 7.5 per cent, making conditions more compatible for Germany's top-flight to once again entertain private equity investment.
Media rights income for the league is down $400 million over the course of its next four-year cycle until 2025.
The majority of domestic broadcast rights were retained by pay-TV operator Sky Deutschland and OTT subscription platform DAZN.
The fall in domestic rights value is largely due to the pandemic as broadcasters have lost out on advertising revenue and subscriptions, making it unable for them to match the asking price for domestic rights, which pre-pandemic had been predicted to grow by 20 to 30 per cent.
The league's total value of domestic rights stands at $1.23 billion a year, putting the Bundesliga in the middle of the top five European leagues for domestic broadcast rights value.
Of the overall $805 million Bundesliga clubs are estimated to earn in sponsorship revenue in this season, Bayern Munich will bring in the most as the reigning champions will bank around $235.56 million, which accounts for 29 per cent of the league total for all 20 teams.
Sponsorship from brands outside of the kit supplier and shirt branding markets account for the majority of Bundesliga club sponsorships, with estimated value reaching $355.27 million, or 44 per cent of the total value.
The decline in club revenue could see the Bundesliga revive private equity talks which stalled earlier this year.
In May, Bundesliga and second-tier 2. Bundesliga clubs voted to withdraw from talks with private equity firms which were looking to take a 25 per cent stake in the Bundesliga's international media rights revenue, with the 36 clubs rejecting the proposal.
The withdrawal came at a late stage in proceedings with the DFL having drawn up a shortlist of four equity firms – CVC Capital Partners, Bridgepoint, Intermediate Capital Group and Kohlberg Kravis Roberts (KKR) – as being potential managers of the league's international rights in exchange for a 25 per cent stake in this revenue stream.
A deal between one of these four firms and the Bundesliga would potentially have been 25 years in length, and worth roughly $600 million.
LaLiga recently signed a similar deal with CVC, agreeing a 50-year contract with the firm which will hold a 10 per cent stake in the league's new commercial arm for an investment of around €2.1 billion.
It had been reported that up to 85 separate investment groups initially looked at the opportunity of taking a percentage of Bundesliga international, which were valued throughout the process at $2.35 billion.
According to the Financial Times, the proposal was voted down because two-thirds of the 36 clubs felt they were in a strong enough position financially to be secure without the injection of equity funds.
Japanese financial firm Nomura was advising the DFL, the German league, on the proposed stake sale. The Bundesliga's overseas rights revenue was reportedly worth $269 million in 2020-21 and has been predicted to grow by 8 per cent a year until 2029-30.
The original proposal indicated that the DFL was seeking to create two new commercial arms to market its rights, MediaCo and DigiCo. The proposal would have merged Bundesliga International, the league's existing commercial sales arm, with the new MediaCo entity.
MediaCo would have marketed the Bundesliga's international media rights and developed a new over-the-top streaming platform for the competition, while DigiCo would have marketed the rights to the DFL's Esports tournament.
Similar proposals have also been rejected in Italy's Serie A. Seven clubs performed a u-turn in 2021 in coming out against investment which required the support from 14 of 20 top-flight sides, having previously supported the creation of a media rights company, in partnership with a consortium led by CVC.
As soccer leagues continue to pursue higher revenues and secure a foothold in expansion markets, the potential for successful private equity proposals will become ever greater, as rights holders in Europe's major soccer leagues look to eek out as high a value as possible from their media and sponsorship assets.
France's Ligue 1 is the latest to explore this avenue, with the league seeking approval from its clubs to create a commercial subsidiary and sell a 20 per cent stake to a private equity group for around €1.5 billion. The project was put to the teams last week.
Patrick Kinch, sport analyst at GlobalData, commented: "With the Bundesliga having previously entertained the idea of allowing a privately led consortium to take over management of its international media rights in exchange for a 25 per cent stake of this revenue stream, sustained revenue decline, such as that experienced in 2021-22, may eventually turn these talks into a reality.
"Falling media rights puts greater pressure on Bundesliga club sponsorship to offset these losses, and while the Bundesliga front-of-shirt and kit supplier markets have grown, remaining sponsorship has fallen by 21 per cent, putting pressure on this revenue stream.
"Should losses remain, the Bundesliga may once again consider whether private equity is the preferred option for the long term health of the league and its growth into expansion markets."