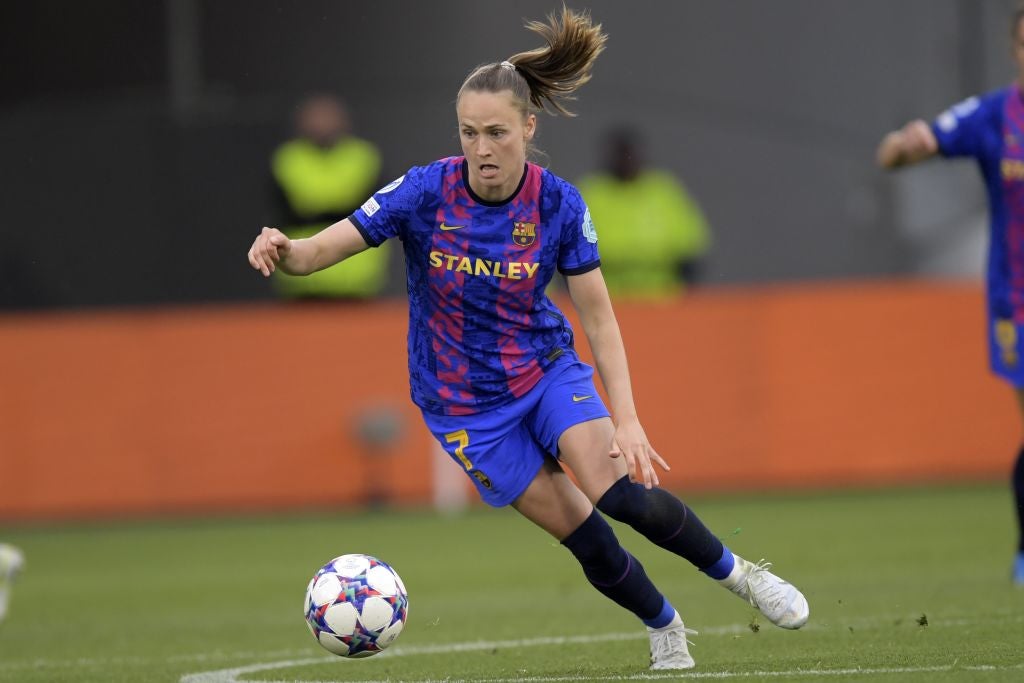 DAZN, the international sports streaming service, has agreed deals with multiple broadcasters across Europe to sub-license rights to this weekend's UEFA Women's Champions League (UWCL) final.
The showpiece in the top-tier continental soccer clubs competition – to be contested by Spain's Barcelona and France's Lyon – will be shown free-to-air by ITV in the UK and Ireland (as had been reported would be the case), TF1 in France, RTVE and TV3 (Spain), RTBF (Belgium), SVT (Sweden), NRK (Norway), Sport5 (Israel), and RUV (Iceland).
In addition, the final at the Juventus Stadium in Turin on Saturday (May 17) will be shown on DAZN and its dedicated YouTube channel.
The match will be broadcast in at least 10 different languages including English, French, Spanish, Catalan, German, Portuguese, Italian, Norwegian, Swedish, and Icelandic.
The platform is the exclusive global host broadcaster for the UWCL as part of a four-year deal struck with UEFA last year.
DAZN's agreement marked the first time that UEFA had centralized all UWCL matches globally. As part of this deal, DAZN also entered into a partnership with YouTube that has made the competition live and free for fans around the world for the first time.
Shay Segev, DAZN Group chief executive said: "Securing major terrestrial TV agreements for this momentous final underlines our commitment to increasing visibility of the competition, this epic clash of two world-leading clubs, and also importantly, growing women's football overall.
"We are proud of our long-term commitment to contributing towards its global growth – increasing visibility of and access to women's sport is critical to driving bigger audiences and creating fans and, ultimately, to eliminating the disparity in investment and coverage of women's and men's sports."
According to DAZN, its streaming service and UWCL YouTube channel have generated 55.9 million streams and views so far this season. Of that figure, 40.6 million views were attributed to YouTube and 15.3 million streams to the DAZN platform.
In addition, the service claims it achieved 11.1 million total hours of viewership across its platforms.
Meanwhile, DAZN has strengthened its relationship with UEFA by securing rights in Canada to European national team competitions until 2028.
The comprehensive multi-year agreement includes rights to the UEFA Nations League in 2022-23, 2024-25, and 2026-27, as well as the UEFA Nations League Finals in 2023, 2025, and 2027, the qualifiers for Euro 2024 and Euro 2028, European qualifiers to the 2026 FIFA World Cup, and international friendlies.
The deal also includes rights to show the 'Finalissima' match in 2022 and 2024 between the winners of the European Championship and South America's equivalent Copa America.
This year's edition will be played at Wembley, UK, on June 1 between Euro 2020 winners Italy and Copa America holders Argentina.
The 2022-23 Nations League campaign gets underway on June 2.
DAZN's deal features English language rights of select matchups from top European national teams including England, Italy, Germany, Belgium, Netherlands, Portugal, Spain, and France totaling a minimum of 57 matches for each national team between now and 2028.
The agreement bolsters' DAZN's UEFA rights portfolio in Canada that also includes the men's and women's Champions League, secondary Europa League, and third-tier Europa Conference League.