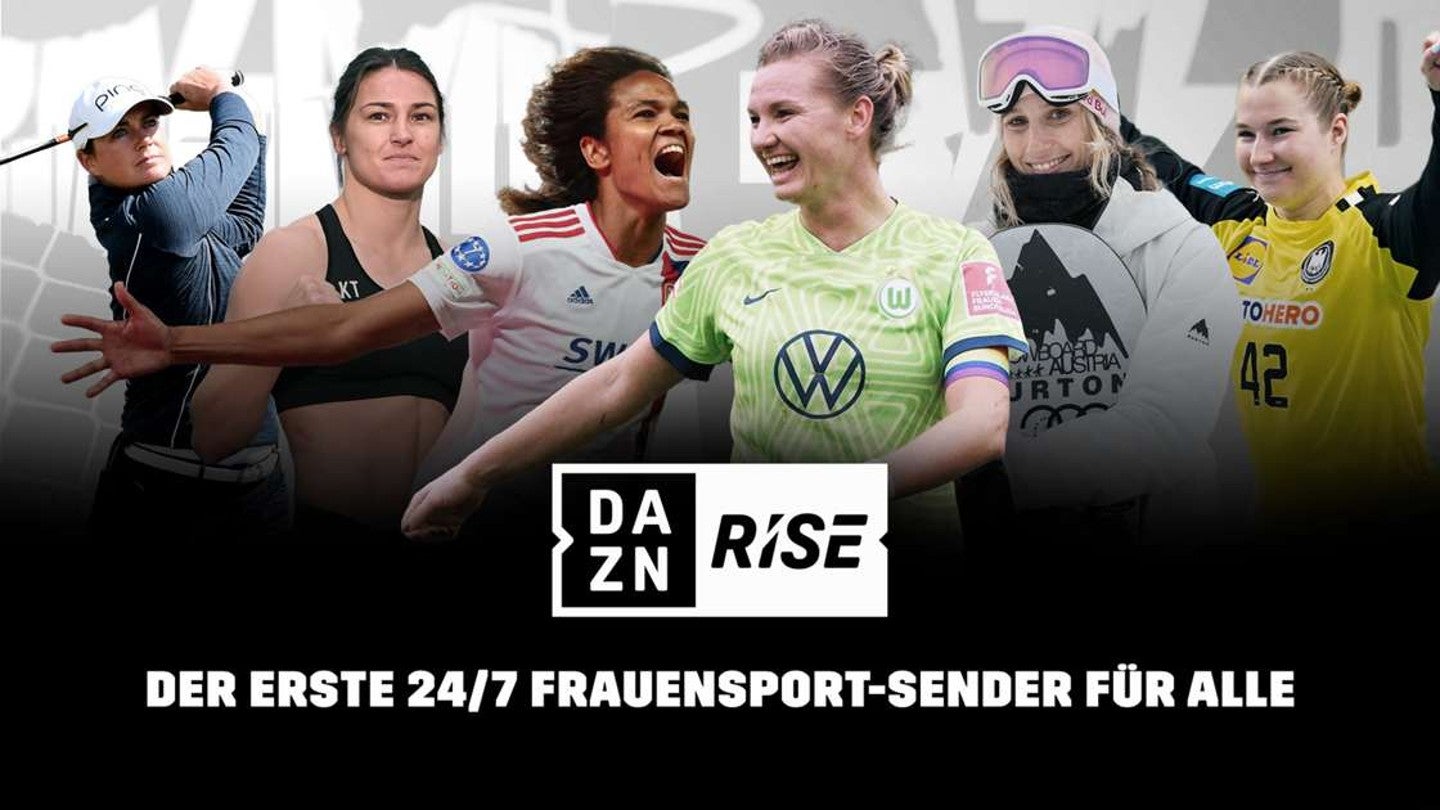 DAZN, the international sports subscription broadcaster, has announced the launch of a free ad-supported television (FAST) channel to house its women's sports rights in Germany and Austria.
The company said the channel, DAZN Rise, will be the first 24-hour channel entirely dedicated to women's sports in the two countries and builds on the rise in viewership and demand for women's sports in the region.
DAZN Rise will be available from March 16 initially via Samsung TV Plus and IPTV platform Waipu.tv before being made available on other platforms including LG and Cliq.
Alice Mascia, chief executive of DAZN in Germany, Austria, and Switzerland, said: "We all rise with more eyes – this is the motto of our mission to put women's sport in the spotlight and elevate it to the level of men's sport by increasing its visibility and Deliberately increase attractiveness for a broader audience.
"The launch of DAZN Rise is the next step in our strategy. This is something that is particularly close to my heart for many reasons: it gives women's sports and athletes the visibility they deserve, offers fans, especially the younger ones, a wider range of role models, and, last but not least, fulfills the DAZN mission to expand the sports business by developing new standards.
"The steadily growing audience and interest prove that we are on the right track."
The first major live offering on the channel will be European soccer's UEFA Women's Champions League quarter-final clashes between Germany's Bayern Munich and England's Arsenal (March 21 and 29) and between France's Paris Saint-Germain and Germany's Wolfsburg (March 22 and 30).
DAZN holds exclusive global rights to the Women's Champions League in a four-year deal that started with the 2021-22 season. The rights cover all countries and territories except for the MIddle East and North Africa region and China.
As part of the deal, DAZN announced it would stream all 61 matches of the competition during the first two years of the deal for free on its YouTube channel to increase its exposure.
Other rights held by DAZN include European soccer's Spain's LaLiga Feminina, the French D1 Arkema, and the German Women's Bundesliga, as well as handball's EHF Champions League and European League, field hockey, basketball, golf's LPGA tour, and boxing.
The launch of DAZN Rise comes after DAZN announced a new package in Spain dedicated to women's football. The DAZN Victoria package became available on January 16 and covers Liga F and Women's Champions League, as well as highlights from competitions such as England's Women's Super League.