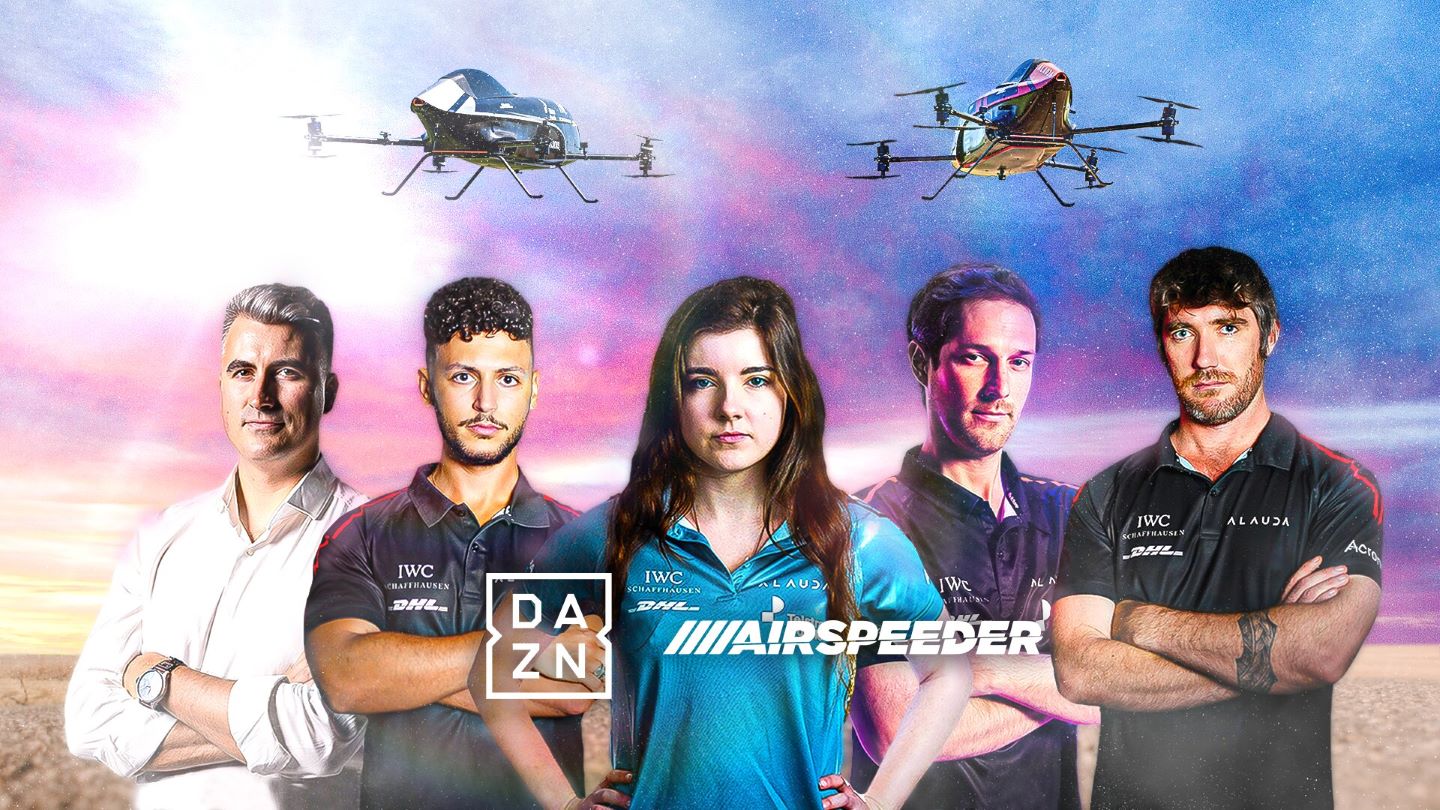 DAZN, the international sports subscription streaming service, has entered into a content partnership with electric flying vehicle racing series Airspeeder.
The one-year non-exclusive global rights deal, announced yesterday (April 24), covers three original content series in 2023 and highlights from the first Airspeeder EXA Series Race, which took place in South Australia last October.
The original content series are called Road to Flying Car Racing, Finding Extreme Pilots, and Building Flying Cars.
The shows were filmed in partnership with Airspeeder's in-house media team and Aurora Media Worldwide.
The tie-up is aimed at building an audience for the new sport ahead of its slated manned racing launch in 2024.
Stephen Sidlo, director of global media and marketing for Airspeeder, said: "We are thrilled to partner with DAZN and showcase the excitement and innovation of our new sport to a global audience. DAZN's worldwide reach has made it the go-to destination for sports fans, and we are excited to be part of their premium sports content lineup.
"The content aims to capture a new generation of motorsport and extreme sports fans wanting behind-the-scenes action and jeopardy, and we can't wait to show the world."
Tom Burrows, employee value proposition and global head of rights at DAZN, added: "We are excited to bring the Airspeeder EXA series race to DAZN's global audiences and passionate fans worldwide.
"This adds to our extreme sports and motorsports offering, including F1, MotoGP, WSX, alongside a wide range of exclusive content, which further cements us as the ultimate destination for sports fans."
Earlier this year, Airspeeder secured its first broadcast partner through a two-year deal with Australian pay-television operator Foxtel.