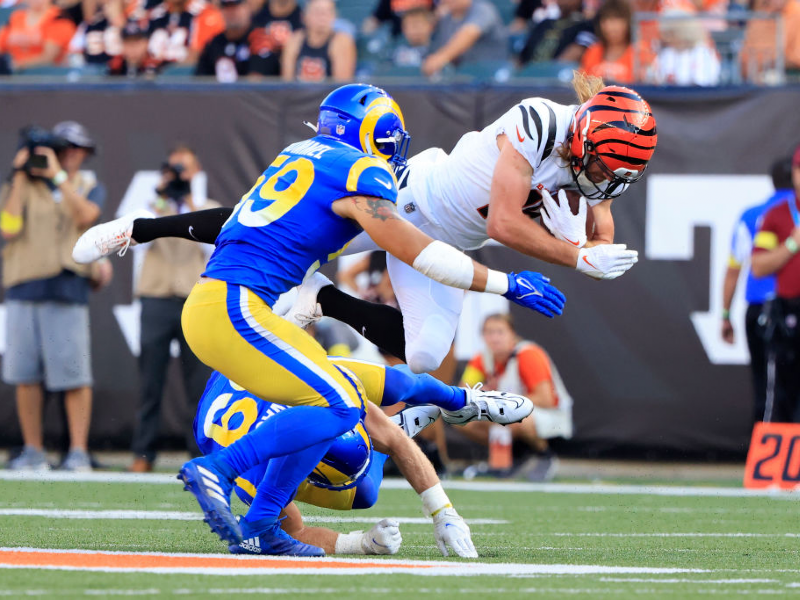 A day after announcing that it has retained rights in Germany to American football's NFL from 2023, international subscription platform DAZN has announced the extension of a similar deal from this year onwards in Canada.
Through the agreement, disclosed today (September 7), DAZN will remain the only Canadian platform where viewers will be able to watch every NFL game live, with up to six games weekly exclusive nationwide this season, which begins tomorrow (September 8).
The deal extends DAZN Canada's coverage of the NFL. The service's previous deal covering the league there began in July 2017 and ran out at the conclusion of the 2021-22 NFL season in February this year.
In addition to live coverage, the new tie-up also extends across the NFL RedZone service and NFL Films, making feature-length documentaries such as Hard Knocks available.
Aside from the NFL, DAZN Canada's rights portfolio includes top-tier European soccer such as the UEFA Champions League and UEFA Women's Champions League, as well as the Major League Soccer domestic competition in North America (in which three Canadian teams compete).
Although it will be the major Canadian NFL broadcaster through this deal, DAZN will not have exclusive rights after the Bell Media group struck a multi-year deal with the league covering multiple games.
During the 2017-22 cycle, DAZN also sub-licensed out a number of its Canadian rights packages for the NFL to various other broadcasters.
This year's regular season begins on tomorrow (September 8), as the Buffalo Bills take on last season's defending champions the Los Angeles Rams.
In Germany, DAZN will share rights with commercial broadcaster RTL, with the latter network taking over free-to-air rights from the present rights holder and rival ProSieben.
Through the deals, fans in Germany will have access to over 170 live games per season, with RTL and DAZN to provide nearly 30% more live NFL games in the country than before.
In addition, the two broadcasting groups are planning numerous new programming formats from next year onwards.
Image: Justin Casterline/Getty Images