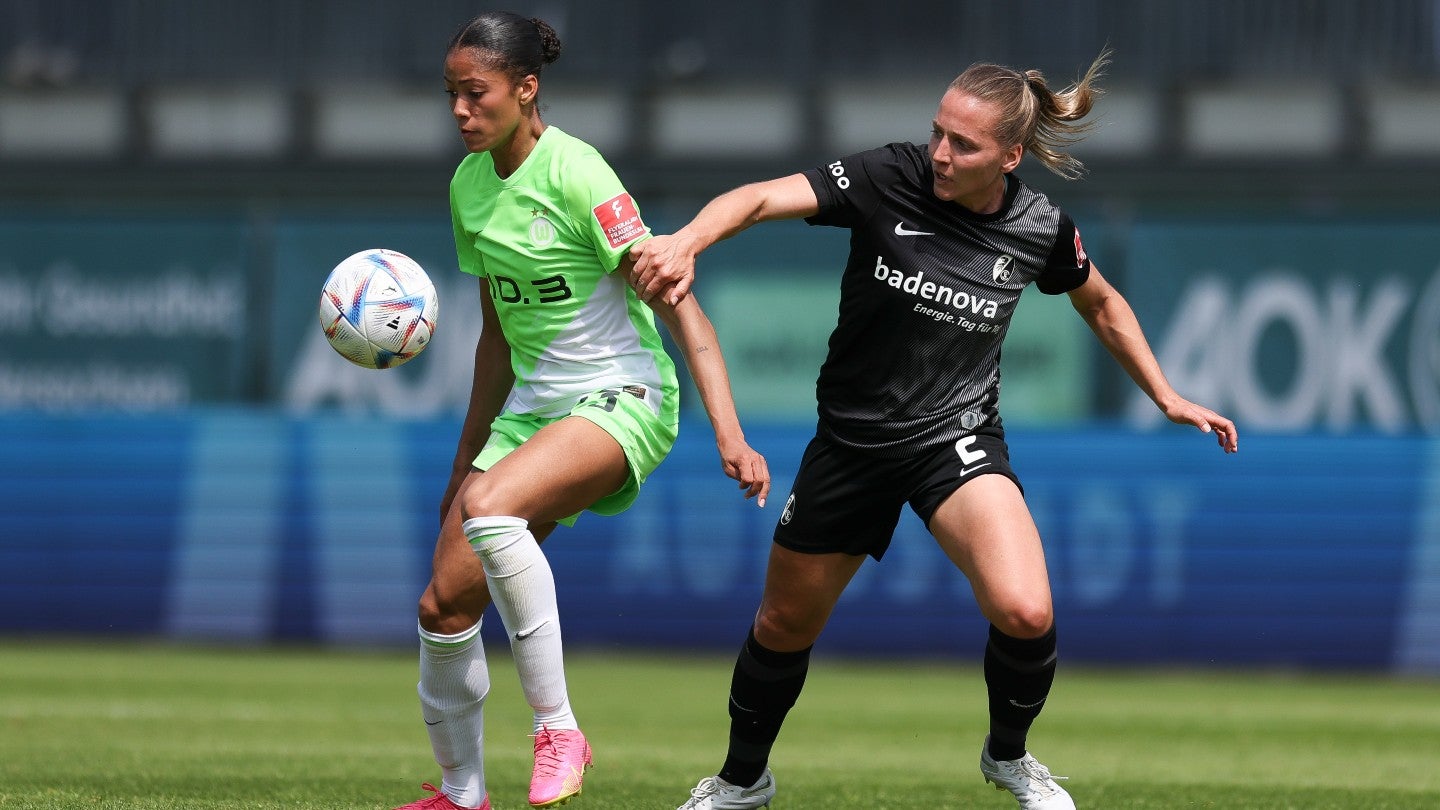 DAZN, the international sports streaming service, has acquired exclusive rights to German soccer's Frauen-Bundesliga top-tier women's league in five of its key global markets.
The platform will show the competition in Italy, Spain, Japan, Canada, and Brazil under a four-year deal.
The long-term deal additionally includes non-exclusive rights in the UK and across the rest of Europe, excluding the Nordics (Denmark, Finland, Iceland, Norway, Sweden), Baltics (Estonia, Latvia, Lithuania), Poland, and the Netherlands.
The agreement will start from the 2023-24 season and run until the end of the 2026-27 campaign.
As part of the deal, DAZN will broadcast four matches per matchday and provide international graphics and English commentary.
At the end of last year, DAZN also acquired the domestic live rights for all Frauen-Bundesliga matches in Germany for the same four-year period.
The 2023-24 season will run from September 15, 2023, to May 20, 2024.
The streaming service said it will "accelerate the growth of the league around the world and across Europe using exciting content and promotion to engage and grow its women's football audience."
DAZN recently launched a free ad-supported television channel in Germany to house its women's sports rights.
The Frauen-Bundesliga adds to DAZN's portfolio of women's soccer properties that includes the UEFA Women's Champions League, Liga F – the Spanish women's league, North America's NWSL, England's Women's Super League, and Vitality Women's FA Cup.
Tom Burrows, DAZN's executive vice president and global head of rights, said: "DAZN is incredibly excited by this new deal which will allow us to further grow our women's football viewership. The Frauen-Bundesliga adds to our growing portfolio of women's football rights.
"We are wholly invested in maintaining our role as the global home of women's football and committed to increasing visibility around the game and closing the coverage gap. We are thrilled to be able to make this fantastic league accessible to viewers all around the world."
The Pixel mobile phone brand produced by tech giant Google was recently unveiled as the new naming rights partner of the Frauen-Bundesliga.
Image: Maja Hitij/Getty Images