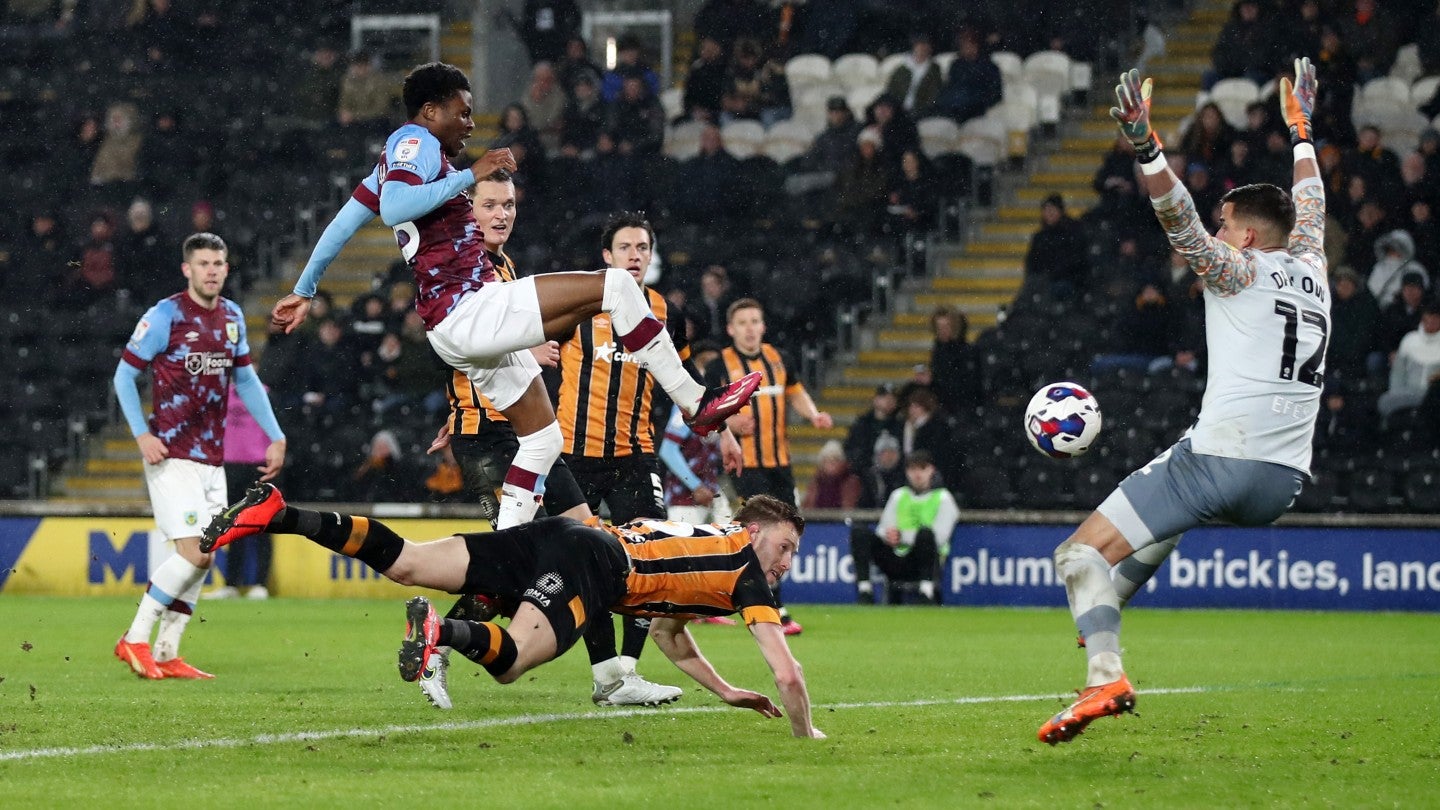 DAZN, the global sports streaming service, has submitted a bid to broadcast every game from the English Football League (EFL) in a move that could potentially end the controversial 3PM Saturday blackout in the UK.
The platform wants the blackout to be removed in order to show all 1,671 EFL matches live each season from 2024-25.
The EFL launched its domestic media rights tender last month (February 27) with a deadline of 5PM GMT on March 22 set for bids to be submitted.
The tender followed a request for proposals (RFP) issued in October which the league said had "received multiple responses from a range of broadcasters, OTT, and streaming platforms."
When launching its recent tender, the league said it is "seeking to evolve its rights offering for this latest cycle to provide additional revenues for EFL clubs alongside embracing innovation and reflect changing audience habits."
DAZN has now presented a strong proposal to end pay-television giant Sky's long stint as the EFL rightsholder in the UK.
The EFL is currently in the fourth season of a five-year tie-up with Sky which expires at the end of 2023-24.
That deal was struck in September 2017 and is understood to be worth around £119 million per year ($146.4 million).
In total, 138 games per year are included in that exclusive agreement – a total that at the time many of the better-supported Championship clubs believed should be higher.
As well as DAZN, streaming platform Viaplay is also in the mix as it seeks to increase its portfolio after launching in the UK last November.
This interest could see the EFL bring in over £200 million a season for its next rights cycle.
DAZN, which is headquartered in the UK, does not hold any soccer rights in the territory but is keen to add a key property to its portfolio to build out its offering and subscriber base in the market.
The sports streaming platform's chief executive Shay Segev recently stated that it will bid for rights to the top-tier Premier League in the next cycle as a "high priority."
DAZN has made a breakthrough with soccer rights in other key European markets with domestic rights to Italy's Serie A and Germany's Bundesliga, while it will show Spain's LaLiga in the country from next season.
The platform's EFL offer is likely to appeal to the league as it is leading widespread calls for the 3PM Saturday blackout to be scrapped.
The rule, which many feel is outdated given the evolution of the sports broadcasting landscape, is adopted by the English Football Association under Article 48 of UEFA's statutes that allow member nations to select a two-and-a-half-hour weekend slot where live soccer is banned from TV channels.
In the UK, games cannot be shown between 2:45PM and 5:15PM. The rule was temporarily halted during Covid-19 as fans were prohibited from attending games.
The EFL's move, however, will not be supported by the Premier League after chief executive Richard Masters recently said it will not present a challenge to the blackout.
Successful bidders in the EFL's next domestic broadcast rights cycle are expected to be announced this summer.
Image: George Wood/Getty Images