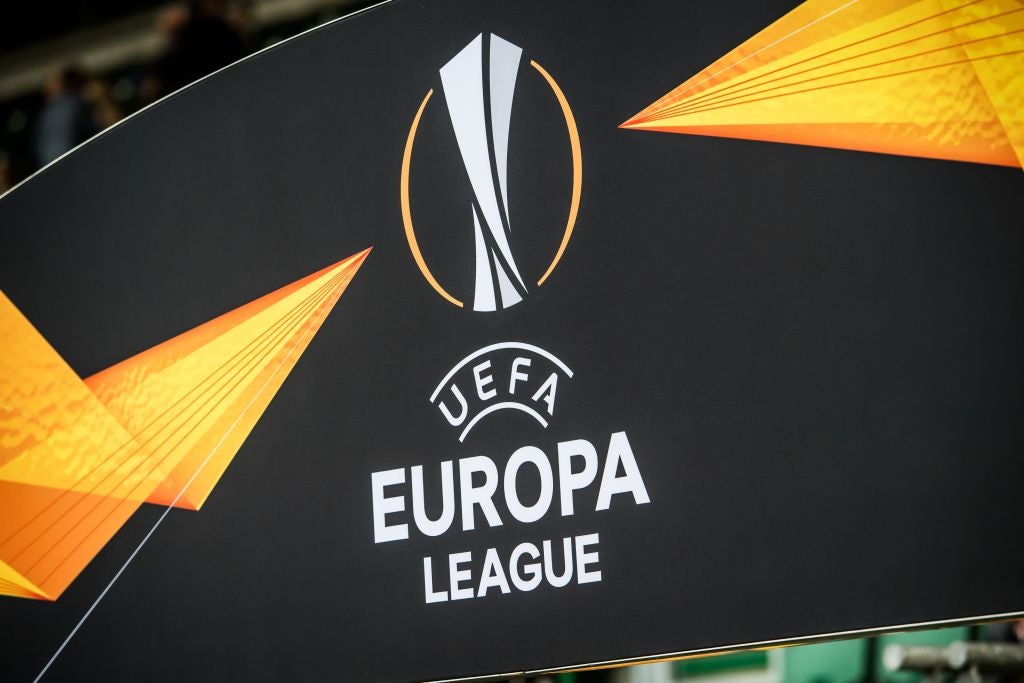 DAZN, the OTT subscription platform, has landed co-exclusive rights to European soccer's Uefa Europa League and Europa Conference League clubs competitions in Italy for the next three years.
The streaming service will share rights to the competitions in the country with Sky Italia, the pay-TV operator, until 2024.
DAZN will stream all matches from Uefa's secondary Europa League and new third-tier Conference League from the group stages through to the final.
Linear television coverage of the competitions will be shown by Sky, but the broadcaster is unable to provide digital coverage as it is presently serving a ban that prevents it from acquiring and distributing exclusive content on its digital platforms until 2022.
As a result, Uefa and its agency partner Team Marketing were forced to issue a separate tender for Europa League streaming rights in Italy.
Sky, commercial broadcaster Mediaset and streaming giant Amazon Prime secured rights to the elite Champions League earlier this year.
Mediaset also picked up streaming rights to the Champions League because of Sky's ban.
Sky held Champions League and Europa League rights in Italy for the past three years in a deal worth around €300 million ($355.3 million) per season.
The pay-TV broadcaster and Mediaset saw off competition from DAZN to secure a selection of Champions League rights after Amazon had snapped up the main package.
Nonetheless, the addition of the Europa League and Europa Conference League bolsters DAZN's significant soccer offering in Italy, with the platform to be the dominant broadcaster of Serie A from next season.
It also recently snapped up co-exclusive rights to the second-tier Serie B and renewed its deal with Spain's LaLiga.
DAZN's portfolio also includes England's FA Cup and Carabao Cup competitions, South America's Copa Libertadores and Copa Sudamericana, and North America's Major League Soccer.
Earlier this month, the OTT platform revealed it will increase its subscription fee in Italy to €29.99 per month, a significant rise from the €9.99 customers in the country were paying previously.
However, new customers will be able to subscribe for €19.99 per month if they sign up between today and 28 July, with the package to last for a period of 14 months.
From September, existing DAZN customers will also pay €19.99 per month for 12 months.
In a busy period for DAZN, the streaming service yesterday landed global rights to the Uefa Women's Champions League.
Meanwhile, TIM, the Italian telecoms firm, has agreed a non-exclusive distribution deal with Mediaset.
Under a three-year tie-up, which comes into effect today, TIM will distribute the commercial broadcaster's Play Infinity streaming service on its TIMVision digital platform and add the Champions League to its portfolio of soccer content.
TIMvision customers will now receive dedicated offers to subscribe to Mediaset's Infinity service.
The telecoms company will already be showing Serie A for the next three years under a recently extended distribution deal with DAZN.
Mediaset last month launched its rebranded streaming platform which it will use to provide coverage of the Champions League from next season under a subscription model.
The broadcaster will show 104 matches per year, including the final, on the service after acquiring non-exclusive Italian streaming rights in a deal worth around €45 million per season through to the end of the 2023-24 campaign.
TIM said: "The partnership represents an important step forward in the innovation process of the Italian television market and in particular of online content. Through this agreement, moreover, we want to give a further impulse to the adoption of the ultra-broadband and accelerate the digitization process of the country."