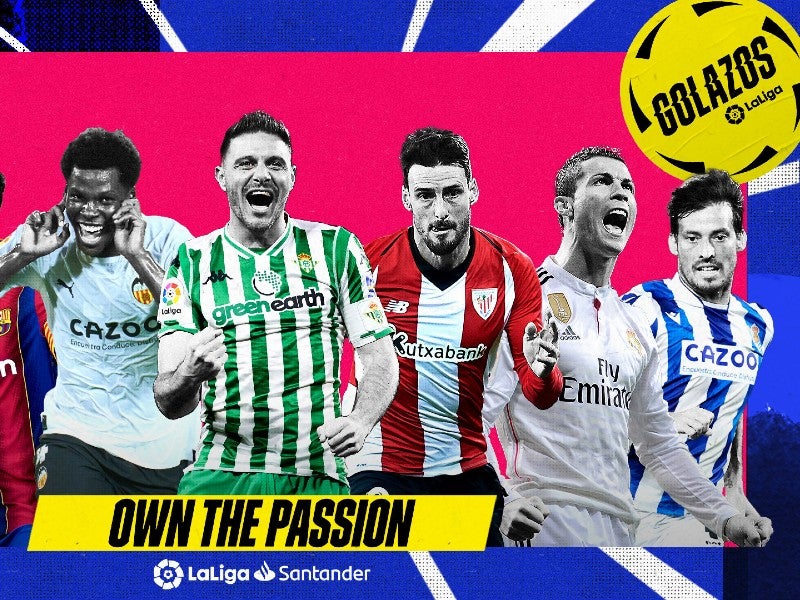 Dapper Labs, the consumer blockchain company and non-fungible token (NFT) partner of Spanish soccer's top-tier LaLiga, has announced it will launch the league's official digital collectibles platform, LaLiga Golazos, at the end of the month (October).
LaLiga Golazos will allow fans to buy and sell digital video collectibles of top players from the league called "Moments" starting with the platform's debut in closed beta on October 27.
The launch of the new platform is part of LaLiga's partnership with Dapper Labs, creators of the popular NFT game NBA Top Shot, back in September 2021. That deal was brokered by LaLiga North America, the joint venture between the Spanish league and Relevant Sports.
Óscar Mayo, executive director at LaLiga, said: "LaLiga is steeped in history, tradition, and legendary moments and our fans are some of the most passionate in the world and we are excited to offer a new way for them to experience the moments they love.
"We are constantly innovating new ways to bring LaLiga, its clubs, and players closer to our fans, and with our partner, industry-leader Dapper Labs, we can give them the ability to truly be a part of this fanatical experience."
The captured moments will span top goals, dribbling skills, assists, saves, and defensive plays, and will also include a broadcast replay, and play-by-play narration, as well as reactions and celebrations from players and fans.
Taken from matches dating back to the 2005-06 season through to the current season, the collectibles will also include player performance details and match statistics in English and Spanish, making LaLiga Golazos the first bilingual NFT platform made by Dapper Labs.
The first pack of cards will be released on the day of the launch and will include LaLiga rivalries editions, including El Clasico (FC Barcelona vs. Real Madrid), the Madrid Derby (Atletico de Madrid vs. Real Madrid), El Gran Derbi (Sevilla vs. Real Betis), and the Basque Derby (Real Sociedad vs. Athletic Club), among others.
LaLiga stars Ansu Fati (FC Barcelona), João Félix (Atlético de Madrid), Luka Modrić (Real Madrid), and Marc-André ter Stegen (Barcelona) have been appointed as the faces of LaLiga Golazos during its launch and will be featured in promotional content introducing fans to the platform.
Jorge Urrutia del Pozo, general manager of LaLiga Golazos for Dapper Labs, said: "We are excited to partner with LaLiga to provide global football fans with a digital collectible experience that is designed to match their passion for the game. LaLiga Golazos will enable fans to own a piece of LaLiga history and participate in a whole new kind of football community that recognizes and rewards them for their fandom.
"We are thrilled to have Ansu Fati, João Félix, Luka Modrić, and Marc-André ter Stegen serve as the face of LaLiga Golazos at its launch and can't wait to share these players' own iconic LaLiga Moments with fans later this year."
LaLiga Golazos is the third NFT platform Dapper Labs has launched with a league partner since first teaming with the National Basketball League to launch NBA Top Shot. It has subsequently launched the National Football League's NFL All Day platform and mixed martial arts' UFC Strike.