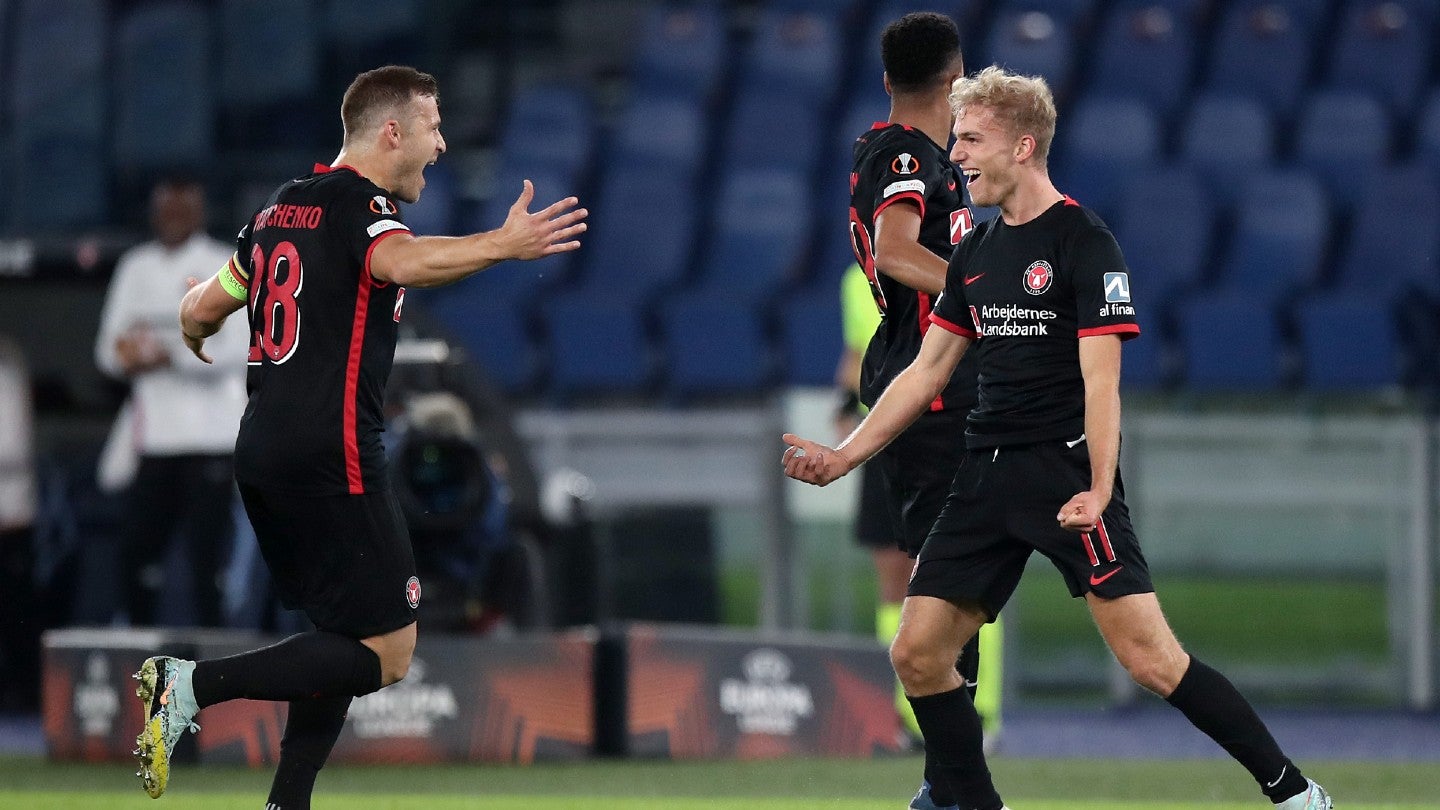 The rights to show all matches from Danish soccer's top-tier Superliga can be acquired exclusively by one broadcaster from 2024, the country's Competition and Consumer Authority has announced.
The league and its clubs introduced a provision in 2007, which was amended in 2014, that broadcast rights must be sold in packages to multiple bidders, thereby prohibiting exclusivity.
But with the changing media landscape, the Danish Competition and Consumer Authority has now created a temporary exemption from this requirement from 2024.
The temporary measure was granted at the request of the Divisionsforeningen (Divisional Association), which consists of the Danish clubs.
At present, broadcast rights to the Superliga are held by streaming service Viaplay and global media giant Discovery.
Christian Schultz, chairman of the Danish Competition and Consumer Authority, said: "The Divisionsforeningen's commitment has historically helped to ensure that Danish TV viewers have not paid too much to watch the Superliga.
"In recent years, however, the market has developed, and it is therefore no longer so clear that the commitments will continue to have the intended effect.
"Therefore, we have decided to give a temporary exemption from some of the current commitments that the Divisionsforeningen has made regarding the sale of media rights."
The body concluded that "there has been developments in relation to the emergence of streaming services, consumers' free choice of distributor, and consumers' choice of TV channels in their TV packages."
However, the authority stated that it does still have some concerns "regarding a potential price increase for the broadcasters, distributors as well as the consumers, and a concern as to how the competition between the broadcasters and the distributors would be affected if the commitments were permanently repealed."
As a result, it has now granted a partial, temporary suspension of the current commitments.
During the suspension, it will be possible for one broadcaster, streaming service, or distributor to acquire the media rights to the Superliga exclusively but rights must be sold on "equal, transparent and non-discriminatory terms."
The amendment of the tender process will be valid for a period of four years and will apply to the next media rights tender set to take place in 2023-2024 with effect for the Superliga season starting in 2024.
The Danish Competition and Consumer Authority "will make an assessment of how the suspension has affected price, competition between the broadcasters and distributors, and ultimately the consumer."
Image: Paolo Bruno/Getty Images