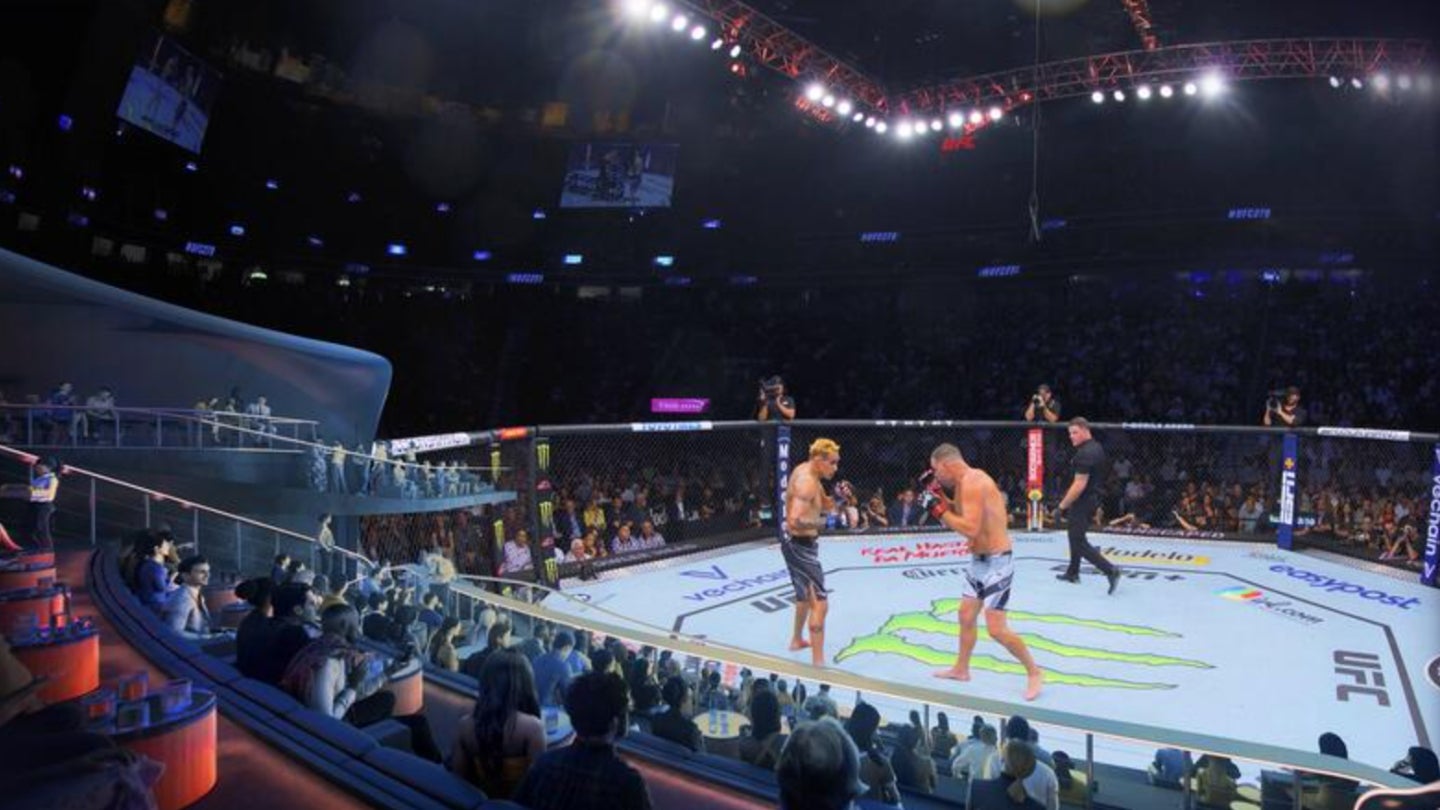 Technology, media, and entertainment company Cosm has today (April 18) announced a multi-year pay-per-view (PPV) partnership with the Ultimate Fighting Championship (UFC) mixed martial arts promotion.
Through the tie-up, Cosm will "produce and present live UFC PPV events in immersive 8K at its forthcoming venues."
The two will work to deliver live UFC PPV events in a 'shared reality' format that "bridges the virtual and physical worlds without the need for headsets or augmented devices."
Cosm has said it will deliver an atmosphere for fans aiming to replicate being inside a UFC venue "merging the energy of the crowd, elevated food and beverage service, specialized merchandise, and state-of-the-art visuals – to make guests feel like they are Octagon-side for the main event."
Live 8K feeds will be delivered directly to the research and development facility Cosm has in Salt Lake City, Utah.
Cosm's chief executive and president at Cosm, said: "Cosm is bringing fans an entirely new category of entertainment. The UFC shares the same passion for innovation and elevating the fan experience as we do, and the organization and its leadership immediately recognized the opportunity at hand.
"We are thrilled to partner with them to give fans a first-of-its-kind immersive experience for UFC fights around the world."
In February, Cosm entered into a similar partnership with North American basketball's NBA, through which the parties will work together to deliver select games on the NBA League Pass streaming service in shared reality.
The NBA was, at the time, the first professional sports league to partner with Cosm.
Craig Borsari, UFC's chief content officer and executive producer, added: "At UFC, we're always looking for new ways to create deeper engagement with our fans, and Cosm has presented this great opportunity to do that with our biggest events using this unique and immersive viewing technology. It's going to elevate the UFC live experience for our fans who watch beyond the arena."