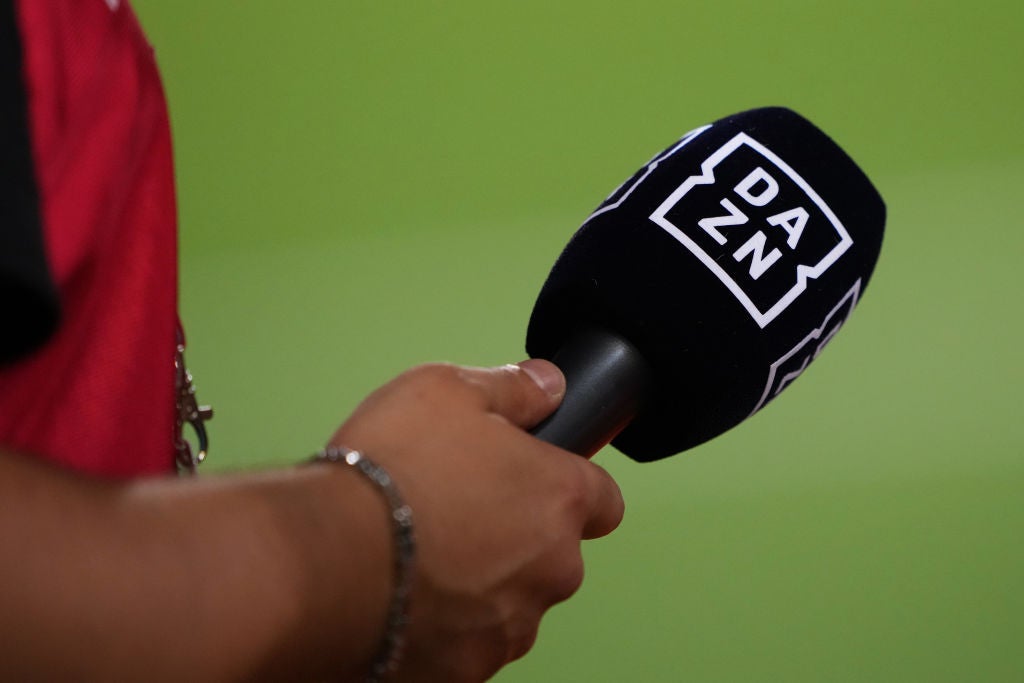 Codacons, the Italian consumer group, has threatened legal action against DAZN and will launch an application to revoke the OTT subscription platform's rights deal for domestic soccer's top-tier Serie A if it does not resolve technical issues with its service.
The group received many complaints from fans after the service suffered another blackout in its coverage of the league for multiple games last Thursday.
A technical outage of up to 30 minutes meant customers were unable to access the app and watch part of Sampdoria vs Napoli and Torino vs Lazio.
Subscribers have complained about interruptions to streams since the start of the Serie A campaign in August, with AGCOM, the Italian communications regulator, having begun monitoring DAZN's coverage since the initial complaints.
Codacons has now weighed in and is prepared to take action if problems with the streaming service persist and affect fans further.
In a statement, Codacons president Carlo Rienzi said: "Once again the fans are unable to follow the games on TV due to platform anomalies, and despite having paid a regular subscription to DAZN they do not receive the promised service.
"Despite the reassurances and interventions of institutions and politicians, the situation remains critical and subscribers continue to suffer disruptions. For this reason, we formally warn the company to automatically indemnify all users involved in the disservices.
"Otherwise, we will promote a class action against DAZN to protect football fans and season ticket holders. If the technical problems affecting the platform are not definitively resolved, Codacons is ready to present an application to obtain the revocation of the TV rights for football granted to DAZN."
DAZN has since announced it will reimburse affected subscribers by offering its service free of charge for one month.
The OTT platform added that "the dialogue and confrontation with Serie A continues in an unchanged climate of collaboration and transparency."
The league, meanwhile, has written to DAZN once again to seek further answers on the problems fans encountered with the service. This is the second letter it has sent to the platform within the first five matchdays.
The problem has also reached government level, with Italian authorities being asked to intervene to require platforms and operators "to identify suitable transmission methods for improving quality."
This is in addition to AGCOM and the country's antitrust body opening investigations into DAZN's coverage.
Valentina Vezzali, Italy's undersecretary for sport, said "we are certainly monitoring the situation so that everything can be resolved for the benefit of the users who are the ones who then want to see their teams on television and cheer for their favorite team."
According to Il Sole 24 Ore, DAZN is devising an alternative plan to make its service available on digital terrestrial television for all users in Italy.
At present, a terrestrial backup channel is only available for areas deemed to have insufficient broadband.
Serie A president Paolo Dal Pino admitted DAZN's transmission problems are "unacceptable" but said the league is in constant dialogue with the OTT platform to correct the issues.
He told Radio Deejay: "All the studies that our group commissioned in relation to the transmission potential highlighted the possibility of transmitting without problems. Criticising is easy, the only theme is that we are only on one platform.
"TV rights are a complex matter, there are rules for the sale. There have been some players who have made offers. Dazn has won, you have to give them time to settle, but the league is not just sitting back and watching.
"For us, what we are seeing is unacceptable, we have told their CEO and we are awaiting their corrections. The first days were complicated, the last gave problems and the league is passive. We can only protest with Dazn and ask for control instruments to be introduced."
DAZN is in the first season of a lucrative domestic three-year agreement through which it has rights to show all 10 matches weekly, seven on an exclusive basis.
Serie A's deal with DAZN marked the first time one of Europe's top five leagues awarded the bulk of its live domestic rights to a streaming platform.