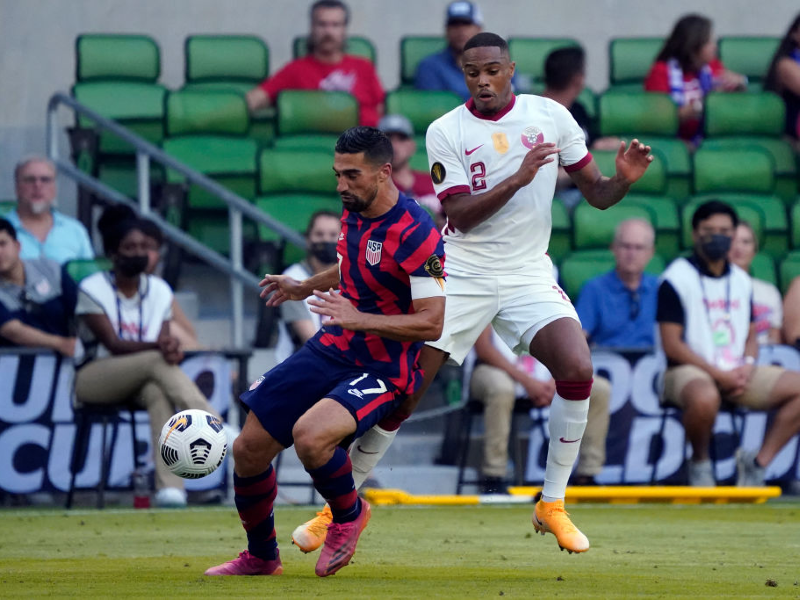 Concacaf, soccer's governing body across North and Central America and the Caribbean, has extended its partnership with Host Broadcast Services (HBS) until December 2026.
The four-year partnership renewal, announced today (November 15), covers the media production rights to top-tier events organized by Concacaf during that time period (across national team and club soccer), including the Gold Cup, W Gold Cup, W Championship, Nations League Finals, and Champions League.
HBS' remit will also increase "to include providing a long-term media server solution, post-production needs and support of Concacaf's media content strategy," the governing body has said.
The partnership between the two began in 2016, for the Copa America Centenario national teams tournament which was held in the US that year (and thus contained Concacaf teams as well as those from South America).
Since then, HBS has assisted Concacaf in delivering the 2017, 2019, and 2021 editions of the Gold Cup, in addition to the 2018 and 2022 W Championships, and the Nations League as well.
Dan Miodownik, HBS' chief executive, said: "It is a privilege to be entrusted by Concacaf to project manage and produce their major events for another four years. We have built a strong partnership based on a common vision with the Concacaf team, and this extension allows us to continue supporting their objective to enhance and elevate coverage of soccer across the region."
Concacaf will also continue to work alongside HBS on the HBS Broadcast Academy, to "further develop its ambitious training and development program … an initiative which focuses on developing diversity and inclusivity within the industry."
Heidi Pellerano, chief commercial officer at Concacaf, added: "Our goal is and continues to be to create a talent pipeline across the Concacaf region, rooted in diversity and inclusion, that allow us to further develop the coverage of the game. We are confident that the vision will continue to grow and expand through our partnership with HBS."
Late last month, it was announced that SoFi Stadium in Inglewood, California, will host the final of the 2023 Gold Cup.
The arena will play host to the final of the national teams' tournament on July 16 next year.
The Los Angeles metropolitan area has already hosted six editions of the Gold Cup final, with the last of these coming in 2011.
Image: Chuck Burton/Getty Images