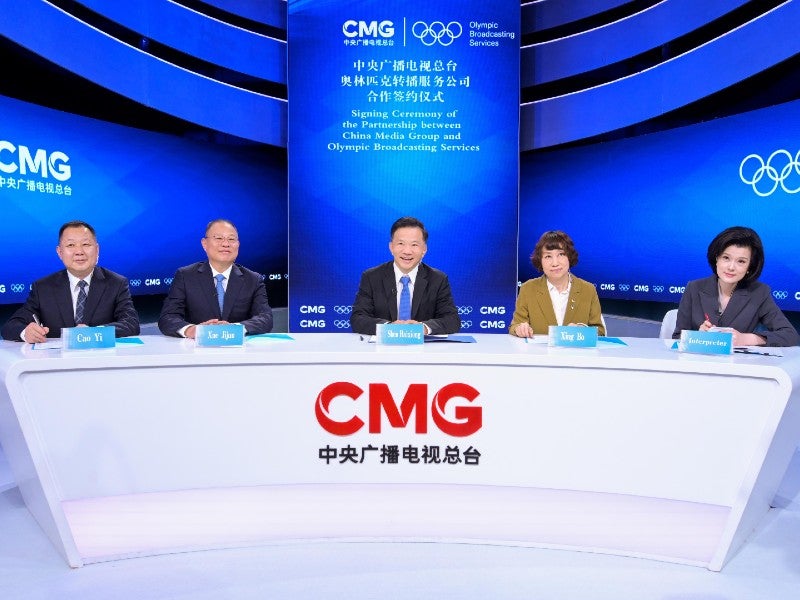 China Media Group (CMG), the country's domestic broadcaster, has signed an agreement with Olympic Broadcasting Services (OBS) to produce the international broadcast feed for four sports at the Paris 2024 Olympic and Paralympic Games.
Under the tie-up, CMG will provide the international feed for events in gymnastics, table tennis, badminton, and sports climbing.
OBS chief executive Yiannis Exarchos described CMG as "a strong partner of OBS for its technological innovation, work ethics, and high production quality" and labeled the Paris 2024 partnership a "milestone" for the two parties.
CMG has been involved in the production of every Olympics since the 2004 edition in Athens.
The company produced broadcast signals for competitions for the first time at the Beijing Winter Olympics earlier this year, broadcasting six events, including curling, snowboard halfpipe, and aerial skiing.
CMG also produced the live broadcast of the opening and closing ceremonies and launched the CCTV Olympic Channel prior to the games in Beijing.
Last year, CMG extended its rights deal to broadcast the Olympics in China for the four editions from 2026 to 2032, having first acquired rights directly from the IOC for Beijing 2008.
The Paris Olympics will be held from July 26 to August 11 in 2024 and will be followed by the Paralympics from August 28 to September 8.