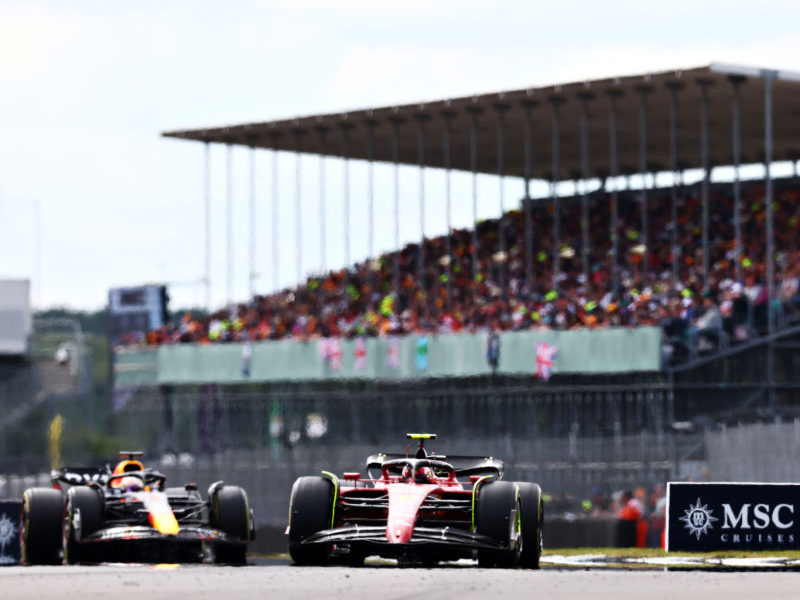 Channel 4 (C4), the UK free-to-air (FTA) commercial broadcaster, has extended its deal with pay-TV heavyweight Sky to continue FTA coverage of motor racing's Formula 1 (F1) next year.
Through a deal announced earlier today (October 6), C4 will once again show highlights of all F1 races during the 2023 season and will also cover the British Grand Prix at the Silverstone racetrack live on July 9, as well as the practice and qualifying sessions before that event.
The sub-licensing deal between Sky (which will also be covering the Silverstone event) and C4 follows on from the pay-TV giant last week announcing the extension of its rights deal in the UK for F1 until 2029.
The current agreement between Sky and F1 comes to an end after the 2024 campaign, following which the new deal will kick in.
C4 has covered the British GP, as well as highlights of all other races, since 2019. Between 2016 and 2018, it covered 10 races live each year.
The 24-race F1 2023 campaign will begin in Bahrain on March 5 and conclude on November 26. The British GP will be the season's 12th race.
Alex Mahon, chief executive at Channel 4, said: "It's fantastic news that motorsport fans will be able to follow all the action during the 2023 Formula 1 season on free-to-air television thanks to this latest deal with Sky.
"Our strong, long-standing relationship with our excellent partner Sky has delivered some fantastic moments for viewers."
Stephen van Rooyen, Sky's executive vice president and chief executive for the UK and Europe, added: "Our partnership with Channel 4 succeeds thanks to our shared values … We've shared some of the UK's great sporting moments together over the last few years. Together with Channel 4 we look forward to giving racing fans in the UK all the twists and turns from the 2023 season."
The Sky deal last week also covers Ireland, Italy, Germany, Austria, and Switzerland.
Sky Italia and Sky Deutschland have extended their own F1 deals until the end of 2027, with those agreements having been set to expire at the end of the ongoing 2022 campaign.
Elsewhere in F1, the series' organizers have postponed until October 10 the issuing of cost compliance certificates, with rumors in the background that some teams went over their allocated budget during the 2021 season.
The certificates were due to be issued by the FIA yesterday (October 5), but the motorsport governing body has said that the process has yet to be finished.
It added that the certificates will now be issued the day after the Japanese Grand Prix, at which Red Bull driver Max Verstappen could seal his second consecutive drivers' championship if final placements go his way.
Referring to the rumors, which have centered around Red Bull and the Aston Martin team, the FIA said: "There has been significant and unsubstantiated speculation and conjecture in relation to this matter … The FIA reiterates that until it is finalized, no further information will be provided."
The F1 budget cap this season is $140 million, with this figure to be reduced to $135 million in 2023 in an effort to level the playing field in terms of competition between the 10 teams.
Last week, Red Bull's team principal Christian Horner responded to questions about the reports that his team could have overspent: "We don't even know if we're in breach, we don't even know until next week until the process has been completed …"
If a team is found to have breached the salary cap, potential punishment options include a public reprimand, a fine, a deduction of championship points, or even (for a major breach) exclusion from the constructors' championship.
Meanwhile, international sports subscription service DAZN has snapped up exclusive rights in six markets to Lucky!, a documentary narrated by F1 founder Bernie Ecclestone exploring the series' creation.
The eight-part series will be streamed exclusively by DAZN in Japan, Italy, Spain, Germany, Austria, and Switzerland.
Grant Best, executive vice president for global commissioning and original content at DAZN, said: "For over forty years Bernie Ecclestone's vision transformed F1 into one of the biggest annual sporting events in the world. DAZN continues to work with exceptional filmmakers and we are delighted to be working with Manish Pandey who is bringing this incredible story to our sports fans in some of our biggest markets."
Manish Pandey, the series' writer and director, added: "Lucky! is a series I have been writing and researching all my life. It's a once-in-a-lifetime opportunity to work with Bernie and tell the story of an enigma and unrivaled businessman who created a sports franchise single-handedly, something that will probably never be done again."
Ecclestone, 91, is a highly controversial figure whose reign in charge of F1 lasted from the late 1970s to 2017 when Liberty Media bought the series for $8 billion.
Earlier this week it was announced that he will stand trial over tax fraud worth over £400 million ($449.3 million) in October next year.
Image: Clive Rose/Getty Images