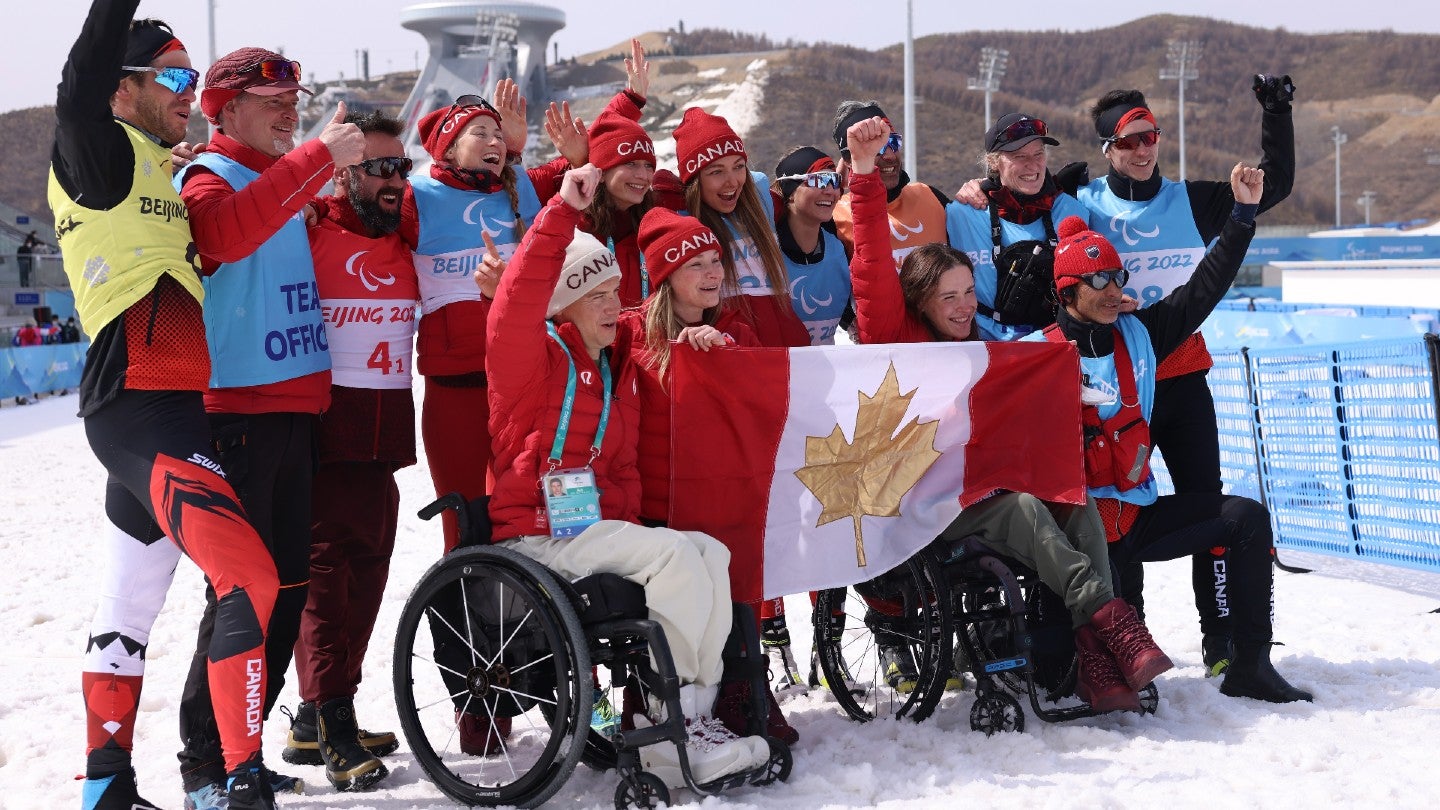 The Canadian Paralympic Committee (CPC) has announced CBC/Radio Canada, the country's national public service broadcaster, has become the host broadcaster in Canada for the next two Paralympic Games in Paris 2024 and Milano-Cortina 2026.
The CPC has been the rightsholder of the Paralympic Games in Canada since the 2014 Sochi Winter Paralympics and distributed the rights for the 2016 (Rio de Janeiro), 2018 (PyeongChang), 2020 (Tokyo), and 2022 (Beijing) editions to members of the Canadian Paralympic Media Consortium (CPMC).
CPMC comprises the CPC, CBC/Radio Canada, AMI, and Sportsnet, and digital platforms Facebook, Twitter, and MXZN.
However, as the country's new official broadcaster, CBC/Radio-Canada will take responsibility for sub-licensing the rights to the Paris 2024 and Milano-Cortina 2026 Paralympics, as well as provide coverage of the events across its television, streaming, and digital platforms in English and French.
CPC chief executive Karen O'Neill said: "We are so thrilled to build on our partnership with CBC/Radio Canada for the 2024 and 2026 games.
"The broadcast of the Paralympic Games is so important to highlight the incredible impact sport can have and to grow Paralympic sport in Canada, and together we have made many strides in recent years to advance the quantity and quality of the coverage.
"We look forward to continuing this great work with CBC/Radio Canada over the next few years to celebrate and showcase the remarkable performances of the nation's Paralympians with all Canadians."
CBC/Radio Canada has an existing deal for the Paris 2024 Olympic Games and last year extended its contract with the International Olympic Committee to cover the 2026 (Milan-Cortina), 2028 (Los Angeles), 2030 (yet-to-be-announced), and 2032 (Brisbane) editions.
Rights under that deal cover all media platforms, including both linear TV and digital, and the agreement includes a commitment that CBC/Radio Canada will cover at least 200 hours of each summer games and 100 hours of each winter games on free-to-air TV.
CBC also provided coverage of the 2022 Commonwealth Games in a deal struck with Commonwealth Sport Canada. It also aired the 2018 edition in the Gold Coast, Australia after striking a sub-licensing deal with streaming platform DAZN.
Catherine Tait, president and chief executive of CBC/Radio Canada said: "We are proud to renew our commitment to presenting the very best in sport through our partnership with the CBC.
"As Canada's Paralympic Network, it is a privilege to bring audiences the joy of watching Canada's talented Paralympians as they compete on the world stage."
The Paris 2024 Paralympic Games take place from August 28 to September 8, while the Milano-Cortina 2026 Paralympic Winter Games run from March 6 to 15.
Image: Lintao Zhang/Getty Images