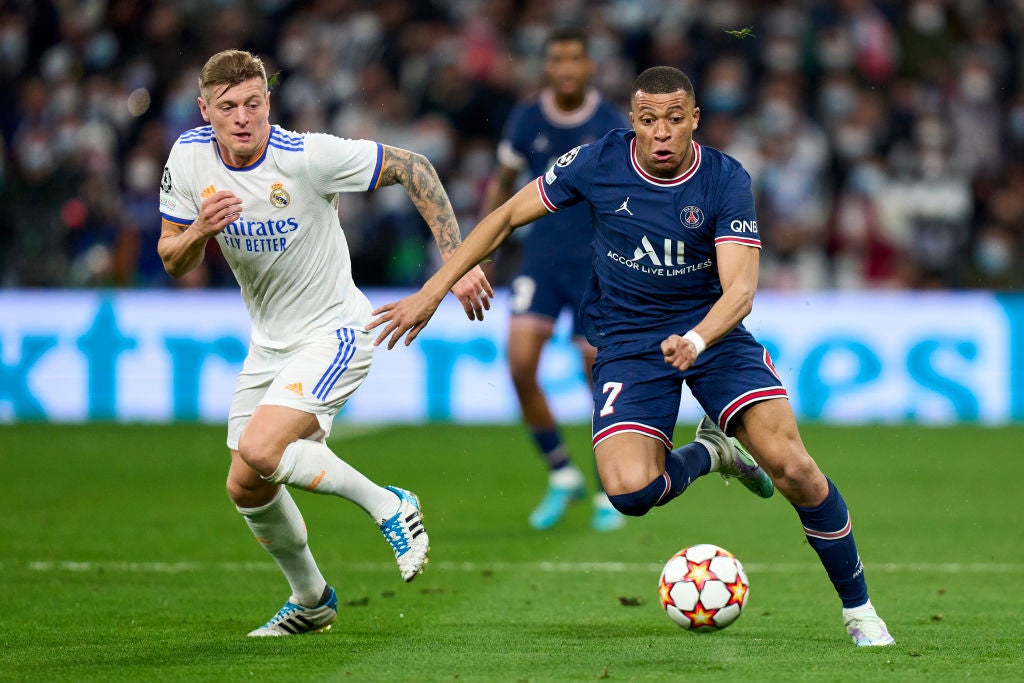 French pay-television operator Canal Plus has secured domestic broadcast rights to European soccer's UEFA club competitions for the 2024-27 cycle, while commercial broadcaster M6 will also provide free-to-air coverage of the Champions League final across all three seasons.
Canal Plus submitted the winning bid in UEFA's recently issued tender and will show the elite Champions League, secondary Europa League, and third-tier Europa Conference League in France for the next three years.
The agreement is worth around €480 million ($502 million) per year.
The news was confirmed on Twitter by Maxime Saada, the pay-TV giant's chairman and chief executive, who posted: "Very happy for our subscribers and our teams and very proud to announce that Canal Plus has just won the broadcast [rights] of the entire Champions League, Europa League, and Europa Conference League for 2024-2027."
Très très heureux pour nos abonnés et nos équipes et très fier d'annoncer que @canalplus vient de remporter la diffusion de l'intégralité de la @ChampionsLeague de l' @EuropaLeague et de la @UEFAConference_ pour 2024-2027. #historique #thebestisyettocome pic.twitter.com/NGAQgTiLcB

— Maxime Saada (@maxsaada) June 29, 2022
Team Marketing, the agency partner of continental governing body UEFA for club competitions, went to market with the tender in France on 31 May and set a deadline of 29 June for bids.
It is believed that Canal Plus beat off competition from rival BeIN Sports and streaming giant Amazon Prime to land rights to all three UEFA competitions.
In the present 2021-24 cycle, Canal Plus shares Champions League rights in France with BeIN and sub-licenses some games to Altice-owned broadcaster RMC Sport, the previous home of the competition in the prior three-year period (2018-2021).
The French broadcasting giant shows two matches from each round of fixtures in the Champions League, while RMC Sport also airs two matches per matchday in the competition through its sub-licensing agreement.
BeIN broadcasts all other games, amounting to 104 per season under the current three-year period.
Meanwhile, RMC Sport currently holds rights to the Europa League and Europa Conference League.
As part of their tie-up, Canal Plus shows a top match from each round of fixtures in the Europa League, alongside commercial broadcaster M6, which shows 16 games per season on its W9 channel.
Canal Plus will now have exclusive rights to all three UEFA club competitions, and, notably, the broadcaster will show an increased number of Champions League games as the prestigious competition will expand to 36 teams from 2024 with the number of matches in the initial group stage to rise from six to eight.
Alongside Canal Plus, the final will be broadcast free-to-air by M6 for the three-year period.
Last season's final, which was staged in Paris, was shown by rival TF1 which drew an average of 5.9 million viewers as Spanish giants Real Madrid beat English heavyweights Liverpool, while 1.06 million subscribers watched on Canal Plus.
UEFA will also award rights in the UK this week after simultaneously issuing a tender in the country on 31 May and setting the same June 29 deadline.