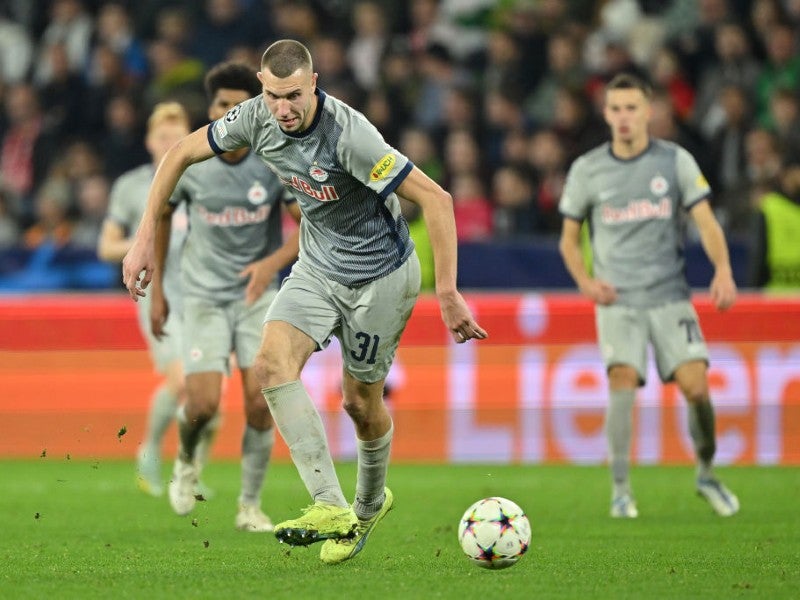 Canal Plus, the pay-television giant, has today (December 8) announced the acquisition of rights to UEFA European club soccer competitions in Austria for the next three-year cycle.
The broadcaster will show selected top games from the UEFA Champions League, UEFA Europa League, and UEFA Europa Conference League live and exclusively through the 2024-25 to 2026-27 seasons.
Rights to the competitions are presently held by pay-TV operator Sky Austria, and Servus TV, the commercial network owned by Red Bull.
Canal Plus, which launched in Austria in March 2022 in cooperation with telecoms firm A1 Telekom Austria, will have exclusive rights to show the Champions League first-pick game played on Wednesday and the Europa League or Europa Conference League first-pick game in each match week.
Additionally, Canal Plus will be the only operator in the country broadcasting all three finals of the UEFA club competitions, while it will also show highlights of all the games.
The coverage will be distributed via linear TV on the Canal Plus First channel as well as the broadcaster's streaming platform in Austria.
The agreement expands Canal Plus' long-standing relationship with UEFA. In the current cycle, it broadcasts the UEFA club competitions in more than 50 countries including France, Switzerland, Sub-Saharan Africa, Myanmar, and Haiti, and offers premium sports channels in Poland, Czech Republic, Slovakia, Vietnam, and Ethiopia.
The pay-TV heavyweight has already renewed its deal in France for the next three seasons.
Team Marketing, UEFA's exclusive media rights agency for club competitions in all markets excluding the US, launched a rights tender in Germany, Austria, and Switzerland in October for rights to the 2024-25 to 2026-27 cycle. The deadline for first-round bids was November 14.
Amazon Prime Video, the streaming platform of the global retail giant, this week extended its coverage rights in Germany while rights in Switzerland were awarded to Blue, the pay-television operator formerly known as Teleclub.
Tenders are still out for rights in the Czech Republic, Slovakia, and Bulgaria.
Jacques du Puy, chief executive of Canal Plus International and deputy chief executive of Canal Plus Group said: "The acquisition of these premium sports rights is part of Canal Plus Group's international development strategy and shows our commitment to drive the growth of our platforms with our partners in Austria.
"Our goal is to provide our customers with the best highlights and services, especially in terms of sports, movies, and series."
Team Marketing has recently awarded rights for the next cycle to several European broadcasters including Dutch telecoms operator Ziggo, pay-TV broadcaster Telekom Srbija, public broadcaster HRT in Croatia, and public broadcaster RTK and pay-TV broadcaster ArtMotion in Kosovo.
In the UK, pay-TV broadcaster BT Sport, online retailer Amazon, and public service broadcaster BBC picked up the rights, while commercial broadcaster M6 has secured a package of rights alongside Canal Plus in France.
Image: Sebastian Widmann/Getty Images