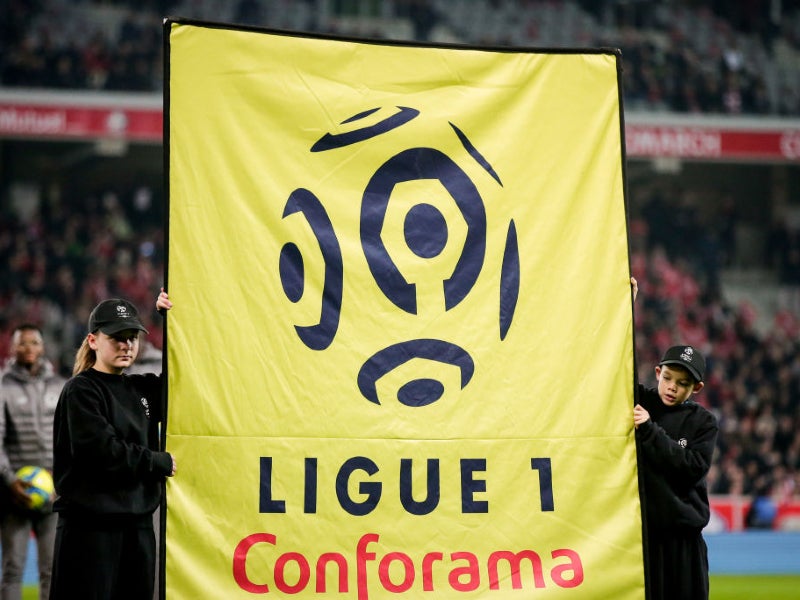 Canal Plus, the French pay-television broadcaster, has lost an appeal against international counterpart BeIN Sports, over sub-licensing rights to France's top-tier Ligue 1 men's soccer competition.
The Versailles Court of Appeal ruled yesterday (March 31) that Canal Plus had to respect and uphold the sub-licensing contract it struck with BeIN in February 2020, which gave the French pay-TV network the rights to two Ligue 1 matches per gameweek (which BeIN originally bought) during the 2020-24 cycle.
This is a rejection of Vivendi-owned Canal Plus' appeal, which was launched after the initial legal battle between that broadcaster and Qatar-backed BeIN was settled in the Nanterre Commercial Court – in BeIN's favor – in early August last year.
At that point, the court ordered that Canal Plus fulfill its sub-licensing deal with BeIN, which had acquired the rights for those two Ligue 1 matches each week for €332 million ($367.2 million) per season in May 2018, only to sell them on to Canal Plus 18 months later.
This rejection of Canal Plus' appeal means that the broadcaster, according to French media, will now have to cover its scheduled Ligue 1 matches at least until the end of this season and also continue to make its regularly-scheduled payments to BeIN for those sub-licensing rights. If the network does not do so, it will reportedly face a daily fine of just under €1 million.
The next payment to BeIN, scheduled for April 5, amounts to €64 million, according to the L'Equipe news site, although that has reportedly already been paid.
The initial legal action became valid, and then tipped in BeIN's favor, when the LFP (French professional soccer's governing body) joined the action against Canal Plus, requesting that it honor its contract with BeIN.
The filings last August claimed that the failure of Canal Plus to comply with its contractual obligations in respect of BeIN was unlawful, and therefore exposed the LFP to damage that could be prevented.
BeIN first took action – by itself – against Canal Plus in July 2021, in an attempt to ensure what they see as a valid sub-licensing deal was respected.
The French pay-TV heavyweight has been seeking to extricate itself from its agreement with BeIN for those two games per round from the 20-team Ligue 1, since the LFP awarded rights to the eight other weekly matches to video streaming giant Amazon, in a three-year deal worth €260 million per annum.
The rights to the eight games were previously held by Spanish media company Mediapro in a four-year deal worth €780 million per annum that was terminated, after just a few months, in December 2020.
Canal Plus – along with other major broadcasters – argues that Amazon's deal is underpriced and that all lots should have been re-tendered after the collapse of the Mediapro deal.
Indeed, both Canal Plus and BeIN – along with telecoms company Free – are all bringing separate cases against the LFP over what is seen as the unreasonably low price of Amazon's contract.
Compounding matters, BeIN has rights to two top Ligue 2 matches each week for which it pays €30 million a year, but it wants that price reviewed too after Amazon was awarded rights to the other eight games for €9 million per annum. It is, however, honoring its payments.