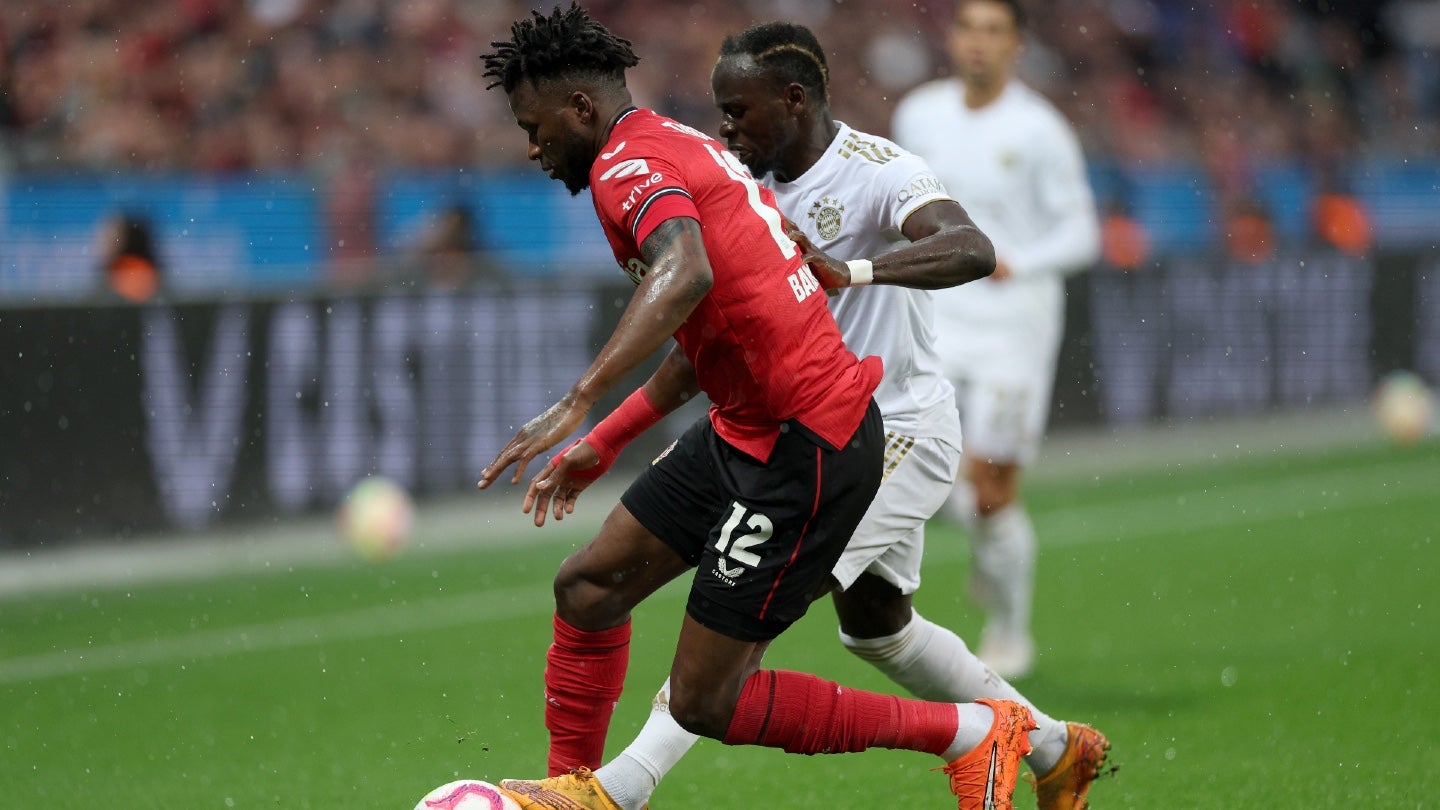 Bundesliga International, the global commercial rights division of the German men's soccer league structure, has today (April 27) announced a five-season extension of its media rights deal in Sub-Saharan Africa with international pay-television giant Canal Plus Group.
The deal covers the 2023-24 to 2027-28 campaigns and extends the ongoing French-language agreement between Bundesliga International and Canal Plus, struck ahead of the 2020-21 campaign and expiring at the conclusion of 2022-23.
The renewal ensures that Canal Plus remains the French-language home of both the Bundesliga and the second-tier 2.Bundesliga in 48 Sub-Saharan countries (excluding South Africa), as well as Mauritius. Canal Plus also keeps the rights to produce broadcasts in the various local languages as well as in French in selected markets.
The tie-up also covers the annual German Supercup curtain-raiser and the end-of-season playoffs that determine which clubs get relegated from the top league.
The Bundesliga and Canal Plus will "work together to promote soccer at all levels as well as bringing the excitement of the Bundesliga even closer to fans throughout Africa."
Top-level players from Sub-Saharan countries currently contracted to Bundesliga clubs include Sadio Mane and Eric Maxim Choupo-Moting, both at champions Bayern Munich.
This season, rights to the Bundesliga in Sub-Saharan Africa are split between Canal Plus, Azam TV, and StarTimes (which is the league's English-language partner).
Peer Naubert, Bundesliga International's chief marketing officer, said: "From Tony Yeboah and Jay-Jay Okocha, now to Eric Maxim Choupo-Moting, Sadio Mané or Sébastien Haller, the Bundesliga remains the place for world-class African footballers.
"Off the pitch, we will continue to work closely with our trusted partner Canal Plus to deliver authentic Bundesliga experiences to the fans watching week in and week out."
Jacques de Puy, president of Canal Plus International, added: "We are happy to pursue our partnership with Bundesliga, a major league that is rich in African players and very much appreciated by our subscribers. Through the depth of our international and local sports rights and the editorial know-how of Canal Plus, we guarantee them a unique soccer experience for several more seasons."
In late March, Bundesliga International unveiled a partnership across the Middle East and Africa with soccer content producer Footballco through which the two are aiming to "bring the biggest storylines from Germany's top two divisions to fans."
Working with German soccer's DFL, Footballco has access to the Bundesliga media database, with its subsidiary outlets able to use videos, photos, and graphics material to produce their own content.
Canal Plus, meanwhile, also holds French-language rights in Sub-Saharan Africa to Spanish soccer's top-tier LaLiga, with that deal most recently renewed last August.
In addition, it covers soccer action from England's Premier League, France's Ligue 1, and Serie A in Italy.
Image: Dean Mouhtaropoulos/Getty Images