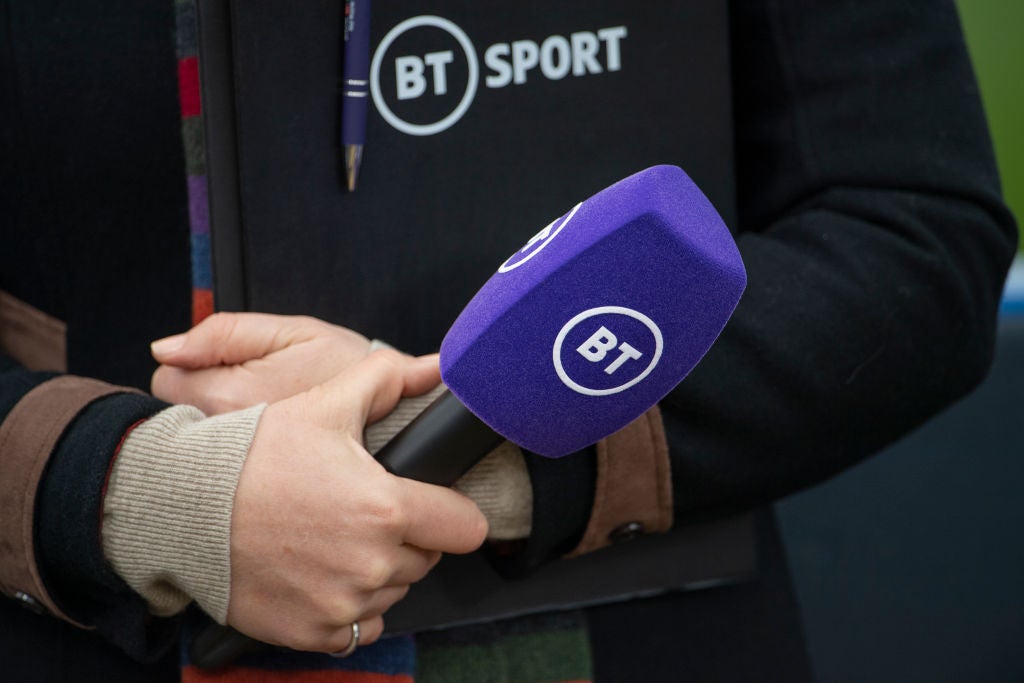 BT, the UK telecoms powerhouse, has dismissed claims that its new joint venture (JV) with multinational media and entertainment giant Warner Bros. Discovery (WBD) in the UK and Ireland is the first step of an exit strategy from the sports market and insists it will continue to invest in rights and grow its offering.
Terms for the 50/50 JV were finally agreed yesterday (May 12), and the two parties are now set to create a new premium sports offering for the UK and Ireland.
As part of the agreement, the telecoms firm will transfer the operating businesses of its BT Sport pay-television arm and become a wholly-owned subsidiary of WBD.
Discovery, prior to its $40+ billion acquisition of WarnerMedia last month, and BT announced in February that they had entered into exclusive talks to create a sport JV.
Before finalizing the deal with WBD, BT had been in advanced negotiations with DAZN over a deal to sell BT Sport to the global sports streaming service but talks ultimately broke down earlier this year.
It was widely reported that BT was seeking to exit from its sports broadcasting activities, which it began with the purchase of rights to English soccer's Premier League in 2012 to drive subscriptions to its broadband services.
Reports suggested the telecoms firm was planning to refocus on its internet and broadband arms, but the company has confirmed it is committed to its sports broadcasting business and is not seeking an exit.
On a media conference call following the announcement of the JV, Jamie Hindhaugh, chief operating officer of BT Sport, said: "I see this as BT looking at how it can utilize, grow, and build its relationship with its customers through the journey we've already been on and I think it's a real challenge to look and see how we can continue growing and deliver value for money.
"What BT is doing, and I think this is absolutely the right strategy, is looking at who is the best partner that we can combine with to actually take that to the next level because BT will still have relationships with a lot of these customers, it'll still be retailing this product quite rightly and that's exactly the right thing to be doing.
"Investing in sport remains a priority. We will carry on what we're doing and it is business as usual. We will keep telling great stories and bringing great content to our audiences."
The JV will bring together the sports content offering of both BT Sport and pan-European sports broadcaster Eurosport.
Between them, the respective networks have an extensive portfolio of premium sport rights, including the Olympic Games, the Premier League, Europe's elite UEFA Champions League and secondary UEFA Europa League, cycling's grand tours, tennis' major grand slams, and Premiership Rugby.
The parties stated that the rights will not be shared across their respective platforms in the short term but there is a long-term plan to bring all content together under one digital offering.
Andrew Georgiou, president and managing director of Warner Bros. Discovery Sports Europe, explained: "In the short term, the rights will remain where they are. What we are going to do in the short-term as part of our new relationship with BT is give BT Sport subscribers and BT TV subscribers access to Discovery+ and Eurosport from day one and that will happen in two different phases.
"From the day of completion, or very soon after, what we plan to do is give access to the content where it sits. Ultimately, over time, we want to bring that content together into a single destination, a single digital product that will have Eurosport and BT Sport all in one place, plus all of Discovery and Warner Bros. Discovery's entertainment content.
"So, the ultimate vision is a single digital destination for all the content that we've got across our combined platforms."
The biggest property across both businesses is the Olympics, and WBD's new relationship with BT could present another challenge to UK public service broadcaster the BBC's future coverage of the games.
The BBC will already have reduced coverage of the 2024 Olympics in Paris and will now be competing for eyeballs as BT Sport customers will get access to every minute of the major sporting event with the Discovery+ streaming service having full rights.
Last year, the BBC came in for strong criticism over its reduced coverage of the Tokyo Olympics after it was forced to cut the 24 live broadcasts across its channels and online streams it had for Rio 2016 to only two.
JB Perrette, the chief executive of global streaming at Warner Bros Discovery, said: "We will build up to the biggest Olympics in the European continent for the first time in a long time in Paris 2024 and that will be a big moment. So, the only place that will have all the Paris Games will remain Discovery+ and BT Sport's ecosystem.
"We have a great relationship with the BBC and we do have obligations as part of our agreement with the IOC to sub-license some of those rights for free-to-air and we will continue to do that. We have a deal in place with the BBC that pre-existed this through 2024."
The tie-up between WBD and BT will provide significant competition to Sky, which has been the dominant player in the UK broadcasting market for decades.
But, as part of the JV, a new agreement was agreed with Sky extending beyond 2030 to provide for its distribution of the JV's combined sports content.
WBD and BT stated that it is more important to work with Sky as a distribution partner rather than compete with the pay-TV giant within the market.
Georgiou said: "Sky is a distribution partner now through this JV so our partnership with other players in the market is an important one for us.
"Sky are important partners to us, it is an important part of the sports framework within the UK and Irish markets and will remain that and we have to carve out our own position."
The two parties would not be drawn on their future rights strategy and what properties they would target but outlined that "football remains a core proposition of the BT Sport platform and will remain important in everything we do moving forward."
BT will receive £93 million ($115 million) from WBD and up to approximately £540 million by way of an earn-out from the JV, subject to certain conditions being met.
The UK telecoms giant will retain a 50% interest in the JV, and WBD will be granted a 'call option' over BT's interest, exercisable at specified points in the first four years of the tie-up and is subject to certain conditions and arrangements.