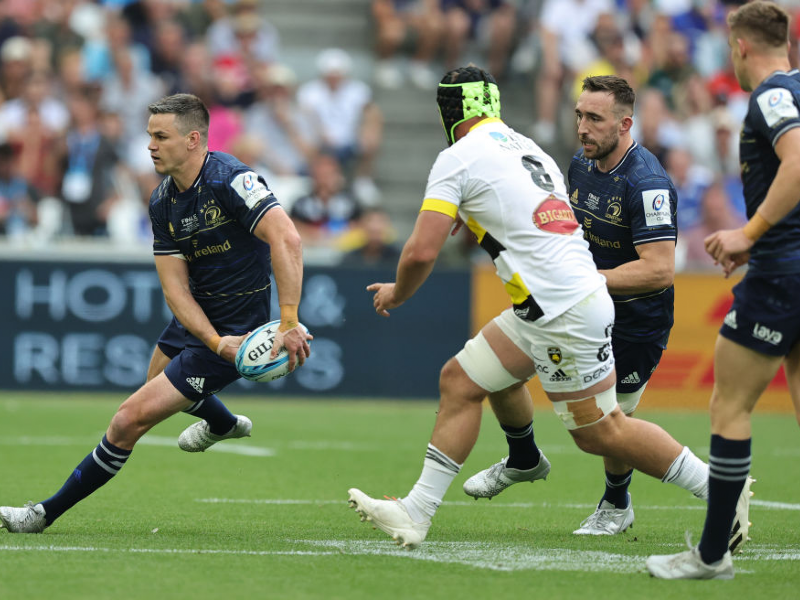 The European Professional Club Rugby (EPCR) body has today (October 5) announced an extension of its coverage agreement in the UK and Ireland with pay-TV's BT Sport, as well as deals with free-TV's ITV, RTE, and S4C, for the next two seasons.
BT Sport has been the exclusive UK home of club rugby union organized by EPCR – the Heineken Champions Cup and the European Rugby Challenge Cup – since 2018, with a two-year extension for those tournaments now set to run until the end of 2023-24.
Between 2015 and 2018, BT Sport shared these EPCR rights with UK pay-TV rival Sky.
The ITV (England) and RTE (Ireland) deals also run for the next two campaigns and will see those broadcasters each cover one Champions Cup game live per round for the next two years.
ITV replaces fellow UK commercial broadcaster Channel 4 as the free-to-air (FTA) home in that country for EPCR tournament coverage. The latter broadcaster held live rights to nine EPCR fixtures per season between 2018-19 and 2021-22.
The S4C Welsh-language network, meanwhile, will provide coverage of local team Ospreys in the initial stage of the top-tier Champions Cup, as well as coverage of either Cardiff Rugby, Scarlets, or the Dragons in all initial rounds of the second-tier Challenge Cup.
The coming 2022-23 season will be a momentous one in EPCR's history, with the Champions Cup and Challenge Cup set to welcome South African entrants for the first time.
Dominic McKay, chairman at EPCR, said: "Broadcast partnerships are a massively important part of our strategy to bring our world-class competitions to even wider audiences, and we are very pleased with our partners in the UK and Ireland for the new cycle."
Rachel Knight, BT Sport's sports rights director, added: "Today's news means BT Sport remains the home of club rugby in the UK and Ireland, offering unrivaled coverage from the Champions Cup and the Challenge Cup …"
Domestically, BT Sport also holds rights to the English Premiership until the end of 2023-24. It shares live coverage of that league with ITV, which struck its own deal in January.
ITV's director of sport, Niall Sloane, also commented on the deal: "This new deal brings rugby fans live, free-to-air coverage of some of the biggest matches in club rugby, featuring the stars of the game and adds Champions Cup action to ITV's range of top-class rugby alongside the domestic and international competitions we bring to viewers."
The 2022-23 Champions Cup and Challenge Cup competitions will both get underway in early December.
Recent rights deals struck by EPCR for those competitions include extensions in France with BeIN Sports and France Televisions through until the end of 2025-26 as well as an agreement in sub-Saharan Africa with pay-TV heavyweight SuperSport through 2024-25.
After those agreements were put in place in early September, EPCR said it would be announcing further broadcast partnerships in the UK and Ireland soon.
In late August, meanwhile, US-based over-the-top subscription service FloSports was named as EPCR's exclusive club competitions broadcaster in that market.
Image: David Rogers/Getty Images