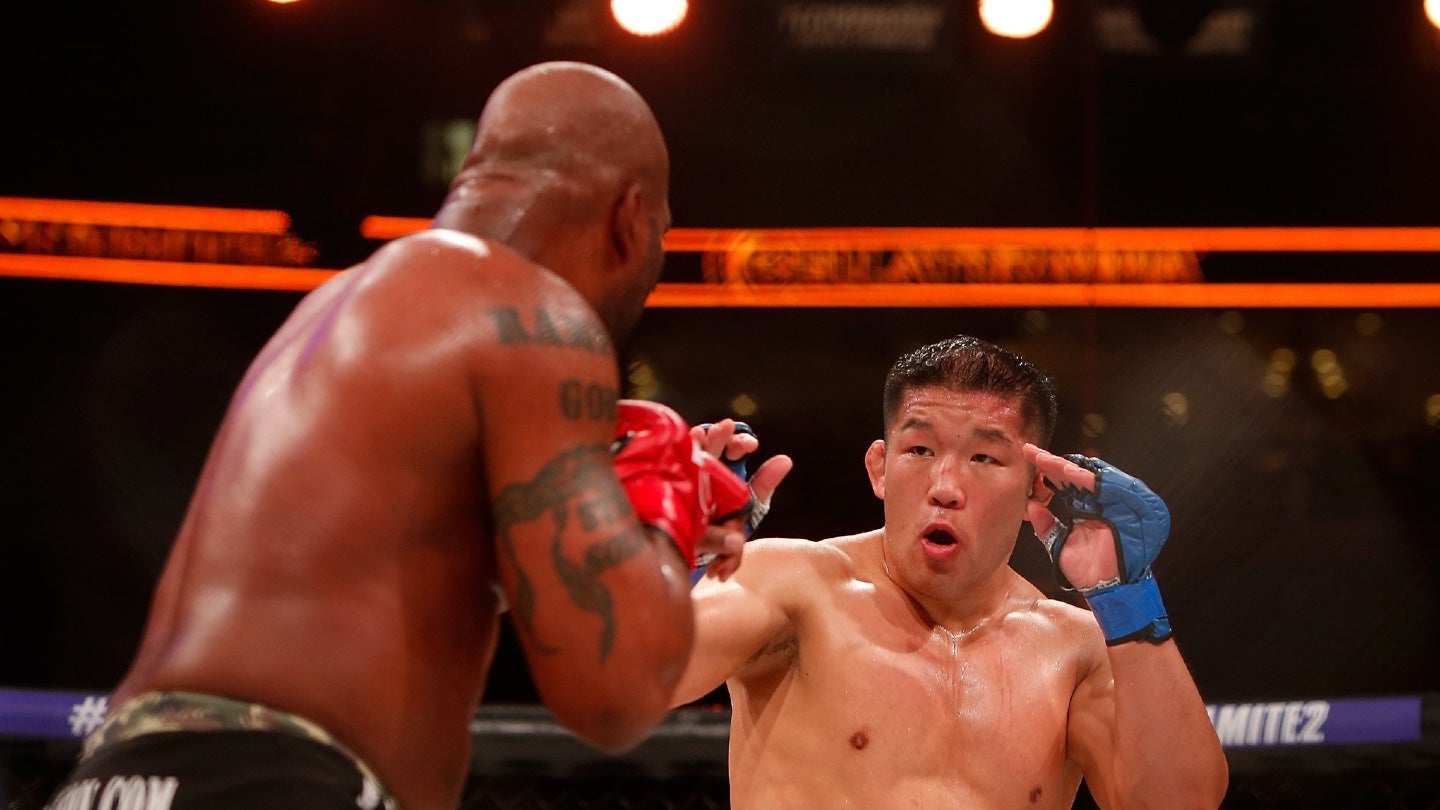 Bellator, the US-based mixed martial arts promotion, has extended its broadcast deal in the UK with the BBC, the country's public service broadcaster.
Through the deal, announced today (February 22) and running through this year, the BBC's iPlayer service will "remain the exclusive home in the UK for all Bellator events."
Every Bellator meeting that takes place in 2023 will be available to watch on-demand as well as live from any device on BBC iPlayer. This includes all UK, European, and international shows.
After two years already on the BBC, with the first deal between the two parties struck in October 2020 and then extended in February last year, the new tie-up "represents a continued commitment from the BBC to show Bellator events across its platform …"
The promotion will also continue to benefit from "increased prominence across BBC Sport's digital platforms …"
David Green, head of Bellator Europe, said: "We've enjoyed an incredibly successful relationship with the BBC to date, so we're delighted to announce the renewal of this deal which has made world-class MMA action more accessible than ever to fans in the UK.
"Our 2023 calendar shows the promotion is incredibly strong and we're excited to continue bringing all our events and this amazing sport to as many people in the UK as possible with the BBC."
Scott Coker, Bellator MMA's president, added: "MMA has never been in a better place in the UK, and I'm very proud of the impact we as a promotion have had there. We're excited by our growth in European markets like the UK and to have the continued support of the BBC as we bring the sport to more people than ever."
Bellator first launched a European series in 2019, and all events were initially shown live in the UK by commercial broadcaster Channel 5.
After the BBC's coverage began, their decision to put Bellator on their platforms was questioned by the UK government's Digital, Culture, Media, and Sport Committee.
The 2023 Bellator series began on February 4 and will come to an end on May 12.
Image: Scott Kane/Getty Images