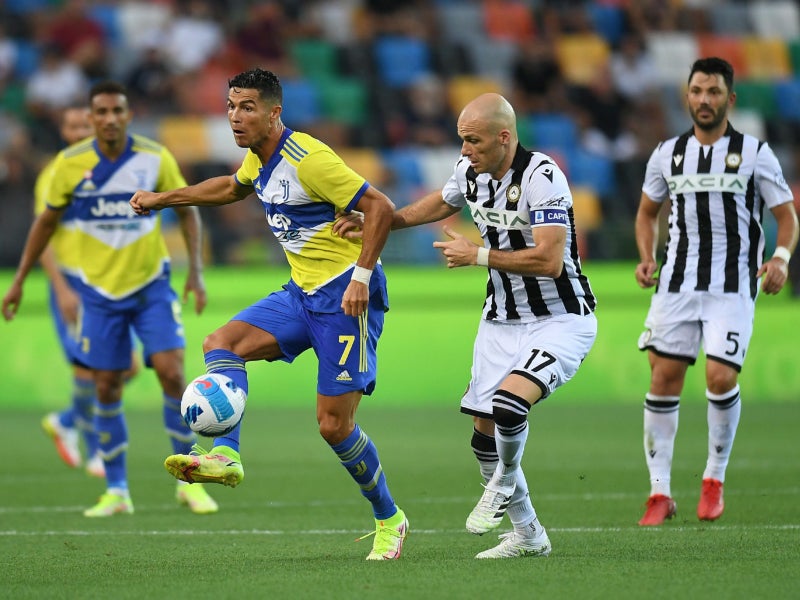 BeIN Sports, the international pay-television broadcaster, secured a late rights renewal for Italian soccer's Serie A in Australia just before the new season got underway on Saturday.
The last-minute deal was thrashed out with Infront, the international sports marketing agency and exclusive global media rights partner of Serie A.
On Friday, Infront announced it had secured a total of 52 broadcasters across 200 countries for the new three-year cycle for the league from 2021-22 to 2023-24 but did not include an agreement in Australia.
It was understood that an extended deal with BeIN was close as the two parties were locked in talks.
A renewed partnership was finally agreed on the eve of the opening game of the new campaign, allowing the pay-TV broadcaster to air all 10 fixtures from the first matchday, including champions Inter's 4-0 win over Genoa and Juventus' 2-2 draw at Udinese.
BeIN has held Serie A rights in Australia since the 2014-15 season and is one of the company's top properties in the market.
Last week, the Qatar-based broadcaster renewed its rights deal for the league in France as well as multiple Far East Asian territories including Hong Kong, Indonesia, Thailand, Cambodia, Laos, Philippines, Brunei and East Timor.
It also signed new deals in three new territories in the Asia Pacific region in Malaysia, New Zealand and Singapore.
However, BeIN did not enter the bidding process to retain rights in the Middle East and North Africa.
Infront's deal does not cover the MENA territory, with Serie A negotiating its own rights in the region.
BeIN was said to be annoyed with the league's decision to tender the rights in individual markets, rather than solely pressing ahead with a pan-MENA deal.
The pay-TV giant's deal in MENA was worth around €155 million ($183.3 million) per season, but it notably renegotiated the final year of its contract ahead of the 2020-21 campaign citing the impact of piracy.
BeIN's business has been heavily impacted by the Saudi Arabian pirate network beoutQ that the Saudi state has been accused of allowing to operate.
Relations between the broadcaster and Serie A were not helped when the league signed a lucrative deal with the Saudi government to stage three editions of the Supercoppa in the kingdom over a five-year period.
As a result, the league last week confirmed a short-term solution by launching an Arabic-language YouTube channel to stream five matches per week this season as it continues to search for a traditional, long-term broadcaster.